Most elementary schools collect Box Tops for Education and other labels to help earn money for the schools. You can collect them in plastic baggies or just about any cleaned out container from your recycle bin. But here are some easy and creative box tops collection boxes if you want to do something a bit more fun.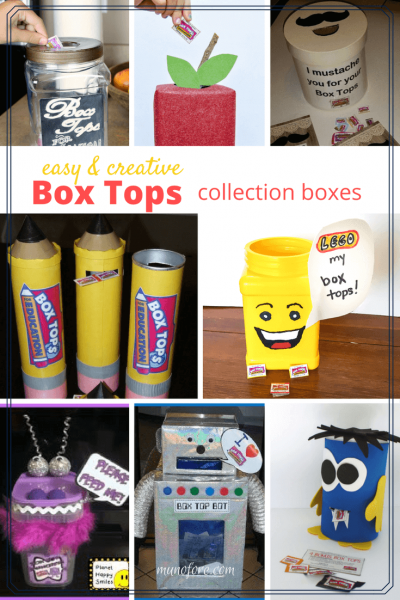 Here's a lovely one for your counter top at home from Living Rich on Less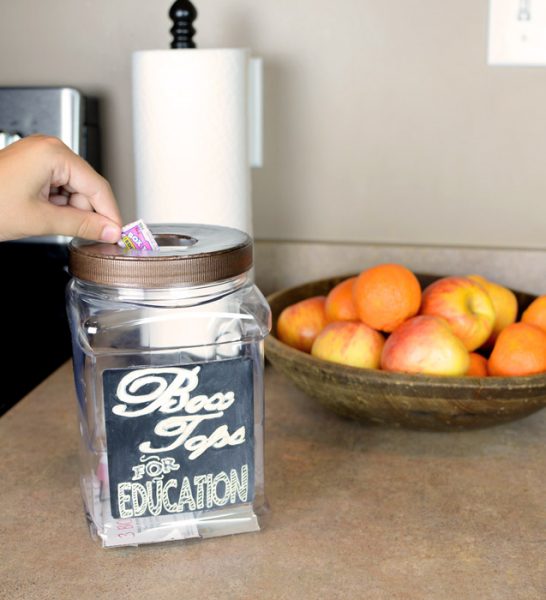 I just wish this robot from All Smiles in Second Grade could trim them and check the expiration dates too.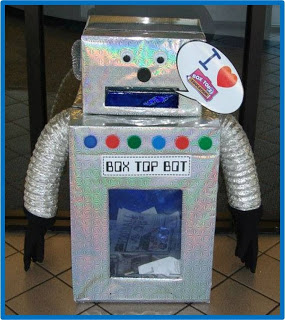 Here are two cute monsters from Growing up Bilingual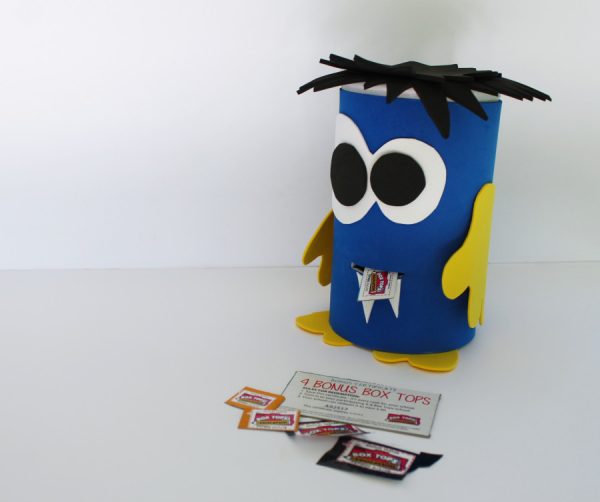 and All Smiles in Second Grade

Upcycle those tissue boxes to make this cake from Tonya Staab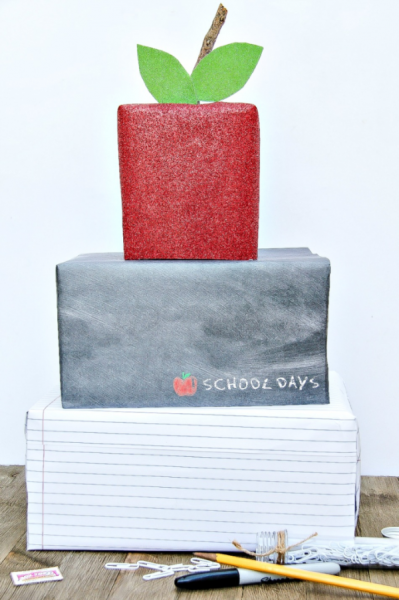 or this pencil shaped box from Life with Darcy and Brian.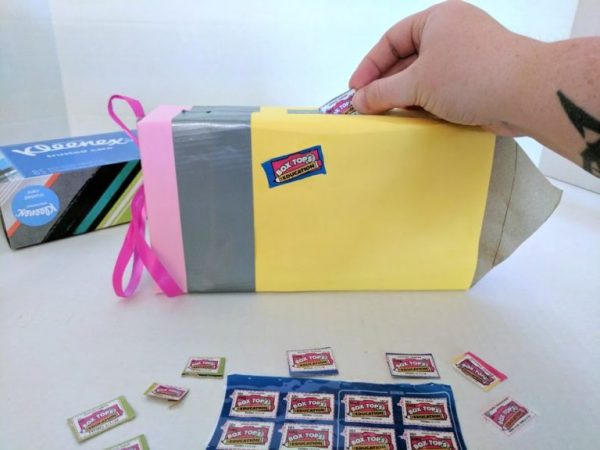 And I found these photos on Pinterest but couldn't track the original sources. If they are yours, let me know so I can properly credit you!
Don't trash our box tops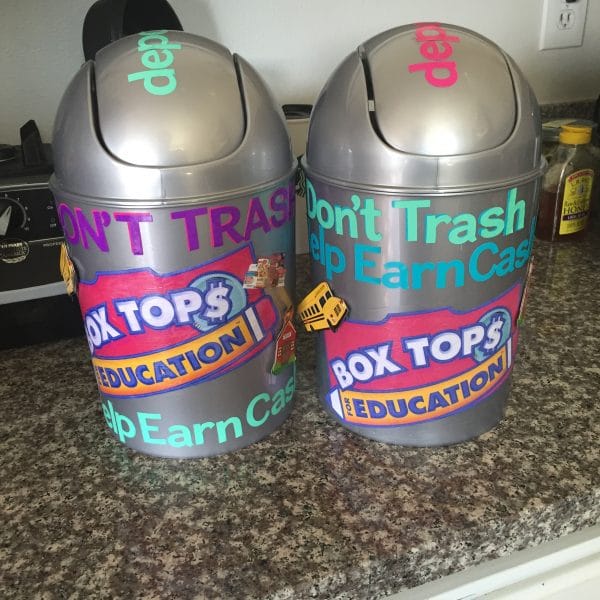 I mustache you for your box tops with home collection envelopes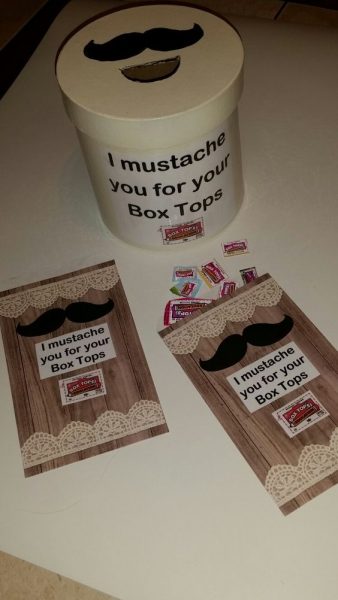 Pencils from Pringles containers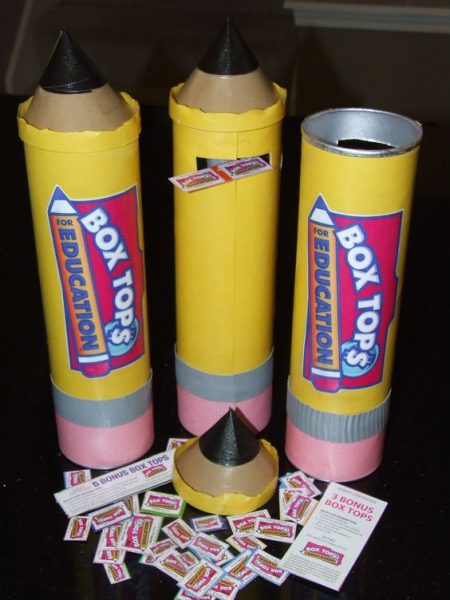 Cutely decorated wipes containers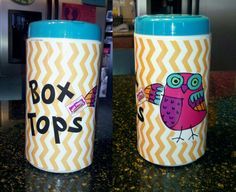 And finally here's the Pikachu I made last year from an oatmeal container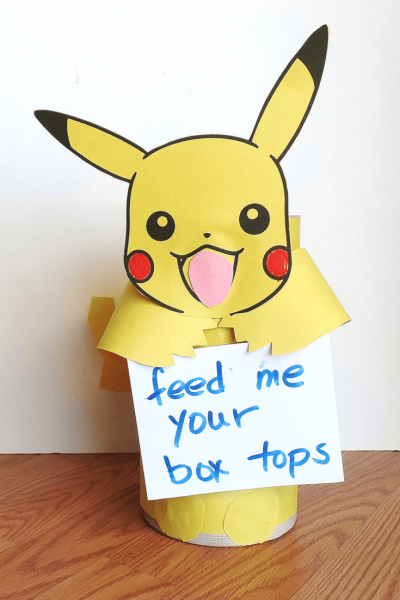 and this year's Lego my Box Tops from a cornstarch container (no link: just paint the face with acrylic paint and add a sign)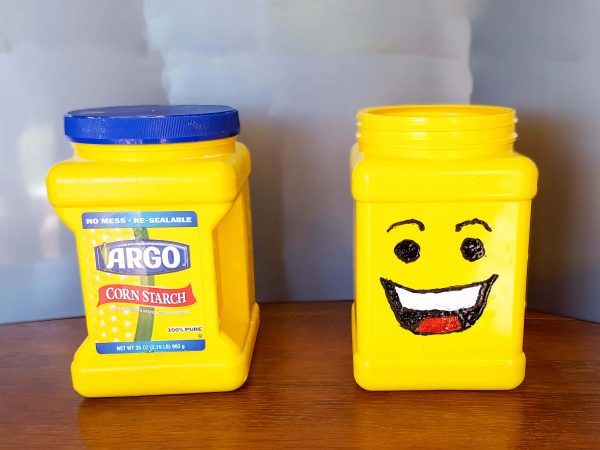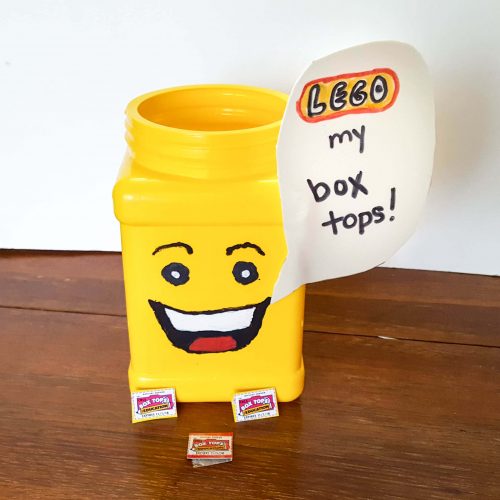 [Tweet "Easy ways to make collecting box tops more fun. #btfe #boxtops"]