This has been a busy and emotional week for me in my personal life, and I didn't get anything accomplished on Munofore this week. Sorry not sorry. I did get some delicious new recipes up on That Recipe and Harvest2U so hbe sure to head over there to check them out: Creamy Polenta with Parmesan and Mushrooms, Cherry Limeade Cupcakes (plus 36 other cupcake recipes!) and Grilled Lemon Herb Chicken Salad.
Welcome to Happiness is Homemade Link Party 275 and Happy Father's Day to our fathers, step~fathers, grandfathers, hubbies, sons, uncles, nephews, brothers, and sons~in~law. Whether he is a dad, daddy, papa, pepaw, granddad or granddaddy, we honor the men in our lives.
My hat is off to all the amazing talent that creates and shares each week. Whether your passion lies in crafting, cooking, or home decor, it is mind boggling what we can produce week after week. Thanks so much for sharing with us.
And speaking of sharing, I have 2 more weeks of being your hostess. I'd love to know what YOU would like to have featured. What subject matter do you want to see featured during the rest of June? So, please put your choice ~ DIY, home decor, recipes, entertainment, tablescapes, travel ~ into the comments. I'll be reading!!
By the way, I just wanted you to know how hard it is to select features for each week. Even if you are not featured, remember that we are visiting, Pinning and sharing.
Happiness is Homemade Link Party 275
We have reached HIH Link Party 275 ~ a milestone of sorts, don't you think? Let's celebrate with some awesome features. Usually, I included 1 recipe, but the DIY projects this week just blew me away. So this week's features are all about creativity, resourcefulness, and making our homes pretty and practical.
Happiness is Homemade Link Party 275 Weekly Features
I love homes, touring homes, designing homes, looking at homes; this very pretty updated neutral and gray living room from Linda at It All Started with Paint is so peaceful and soothing. What a beautiful setting to inspire.
I don't know about you, but I have dreams, yes, dreams, of redoing and updating our master closet. Michelle of The Scrape Shoppe Blog shared several great ideas and I literally went down the rabbit hole reading and drooling (figuratively speaking) over all these closet makeovers.
Still thinking about 4th of July in a few weeks, I thought this DIY wood flag was one of the best patriotic DIY projects: simple, quick, inexpensive, and so impactful. Thanks to Ann of Apple Street Cottage for a sharing your creativity.
Sometimes, it's the little things that make a different in our home decor. Trish of Uncommon Designs added a little embellishment to a woven basket as part of an Anthropology~Inspired woven basket blog hop hack that had a big impact. Disclaimer: I was part of that blog hop and had seen Trish's basket. I was so pleased that she shared it here at HIH.
Who wishes you had more storage space, especially in your laundry room? I thought so; everyone. Well, Hannah of Handmade Weekly came up with a great IKEA hack for adding more storage in that tiny space between your washer and dryer. It's an easy DIY and she gives great instructions.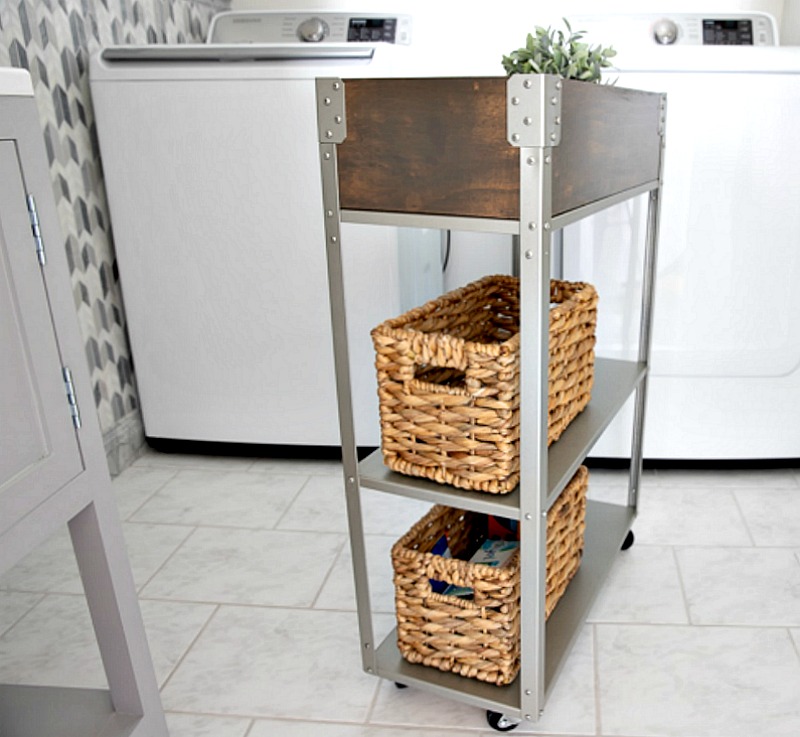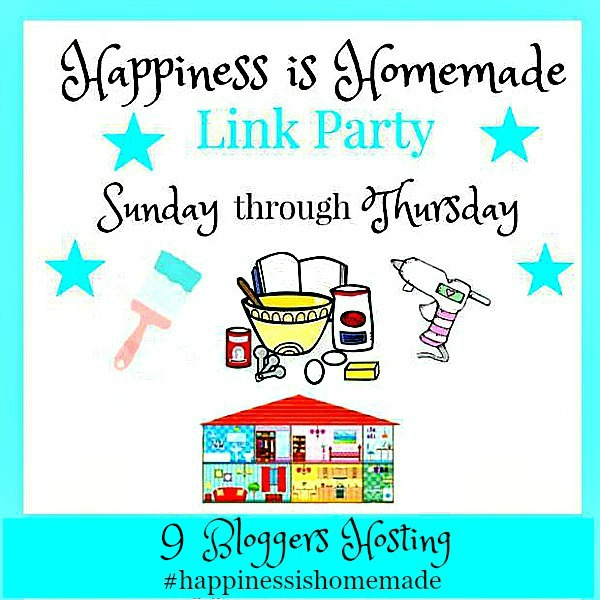 Linda @ A Labour Of Life
Lisa @ Blogghetti
Carol @ Bluesky At Home
Sue @ Crafting a Family
Sinea @ Ducks 'n a Row
Beverly @ Eclectic Red Barn
Katie @ Love My Messy Messy Mess
Audrey @ Munofore
Audrey @ That Recipe
You are invited to the Inlinkz link party!