Summer break is over half way gone, and I know for some school starts in just a few weeks. We spent this week just relaxing at home. Well, I did get a few posts written, including this one on the mental health benefits of gardening.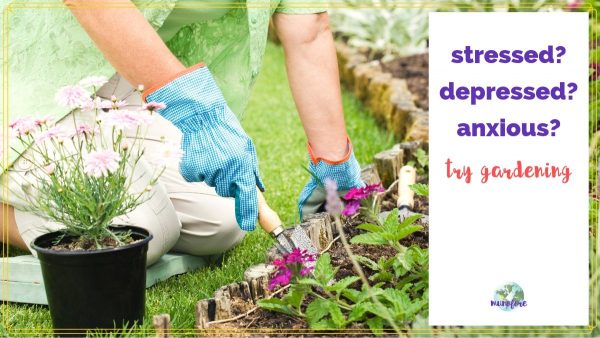 So let's get the party started and see the wonderful features Katie has picked for us and to see what you have been up to lately. Happiness Is Homemade Link Party #280
Here it is....... Happiness Is Homemade Link Party #280! What a great link party we had last week, and now we are ready for the next one. Our weather has been so hot and humid for our region that we've been trying to find family activities that keep us cool. Movies, swimming and air-conditioned library visits have been high on our list lately 🙂 What has your weather been like lately? I am so excited for you to see my featured posts this week, and congratulations to those bloggers for their great content!
This week's features for Happiness Is Homemade #280
I personally did not purchase anything during Prime Day on Amazon last week, but I know that many people don't take advantage of all the neat things that come with their membership. This post from Jennifer Lambert at A Sacred Balance explains it all - How To Get the Most from Amazon Prime.
About a week ago I took the kids out and picked 22 pounds of fresh cherries - dirt cheap and so easy to pick! Look at this amazing looking recipe from Flour on My Face for Sweet Cherry Preserves, I'll be making this for sure!
I love making sweet treats to take to picnics, parties and gatherings. These Mini Oreo Cheesecakes from A Labour of Life look so tasty - not to mention easy to take on-the-go!
As we get ready for our big family trip to Disney at the end of August, I keep hearing SO many good things about their pineapple dole whip. Apparently it is iconic. In preparation for how much I am going to love this Disney treat, I found this Copycat Dole Pineapple Whip recipe. Any dole whip experts out there? Try this recipe and let us know what you think.
We have a very tall, wide and empty wall behind our TV in the family room. I've been waiting for an opportunity to decorate it with some shelving, pictures, etc. But I found this awesome tutorial with instructions on How To Create Your Own Multi Panel Split Canvas Print from Drugstore Divas - I think I found the perfect decor!
Please check out my 5 featured posts and leave a comment - bloggers love it when you leave feedback! Be sure to also Pin, Share or bookmark any posts you are interested in so you can reference them later.
Here are all of our hostesses at Happiness Is Homemade - be sure to give a visit!
Linda @ A Labour Of Life
Lisa @ Blogghetti
Carol @ Bluesky At Home
Sue @ Crafting a Family
Sinea @ Ducks 'n a Row
Beverly @ Eclectic Red Barn
Katie @ Love My Messy Messy Mess
Audrey @ Munofore
Audrey @ That Recipe
And now for the party.......click below to link up bloggers OR scroll down to see all the amazing posts our bloggers have to share!