My son's second grade class is learning about production. Things we buy don't just magically appear in the store, some one has to grow them or make them. One of the parents arranged for a special visitor to help demonstrate this: Jasper the Alpaca.
Jasper is a pretty special Alpaca, he is the first Therapy Alpaca in the United States. He visits hospitals and nursing homes, as well as schools and other community events. Who wouldn't feel better after just looking at that beautiful face?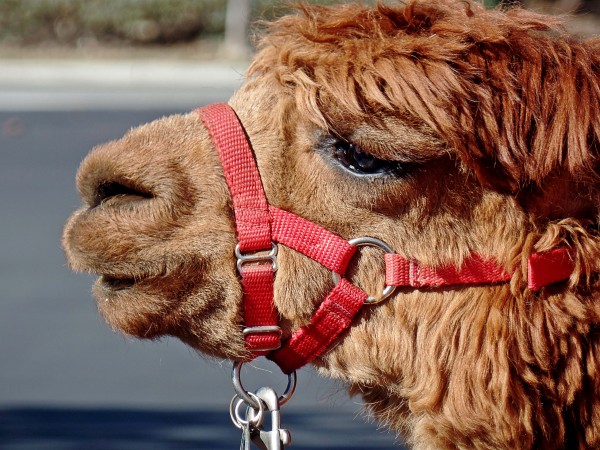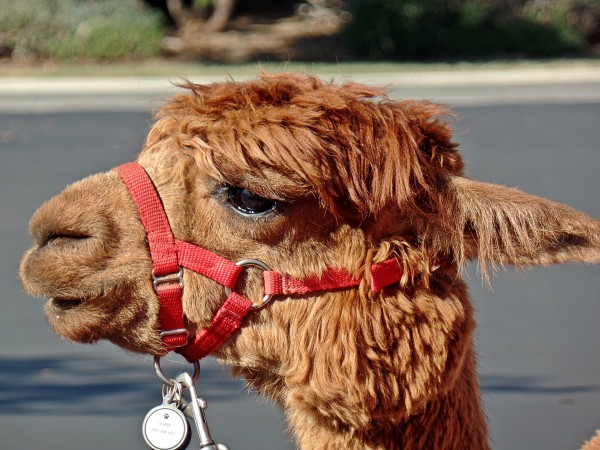 Except for my son, who seemed more interested in playing with the mulch...sigh!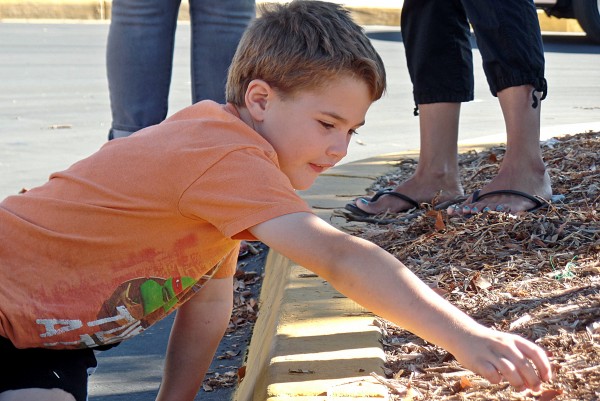 [Tweet "Come meet Jasper the Therapy Alpaca. Such a sweetie! #alpaca #photography"]
Alpacas' feet have pads and toenails, similar to a dog or cat.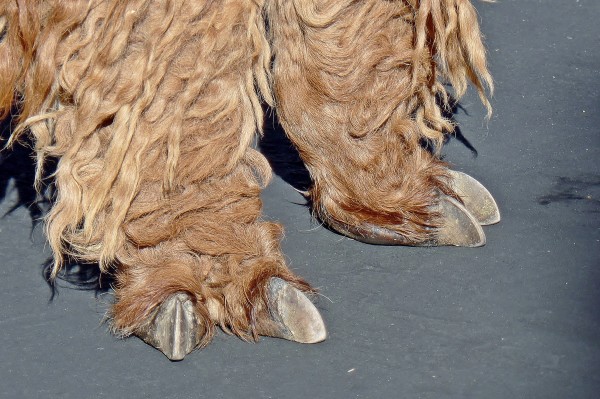 They only have teeth on the bottom of their mouth.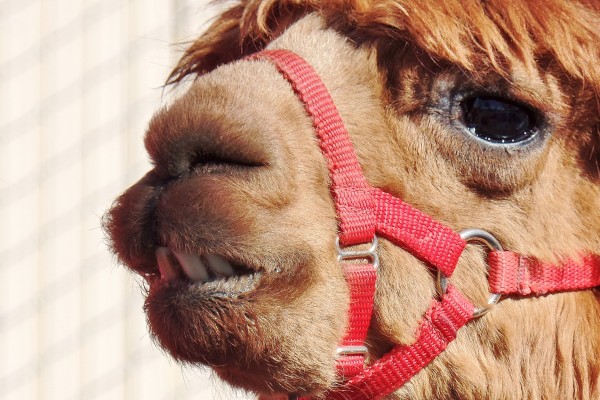 Not the best picture but something now on my "to make" list.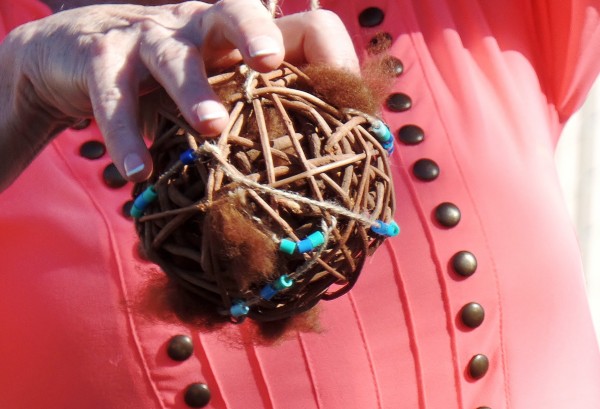 Hum Hum, brown Alpaca, have you any fleece? Yes sir, yes sir, three bags full... (Alpacas don't baa, they hum)
Here's the school principal holding one of the many products they brought made from Alpaca fleece.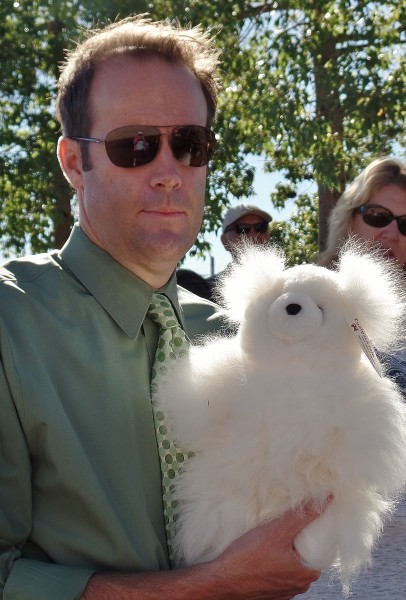 Every single one of the kids wanted to take it home, including mine...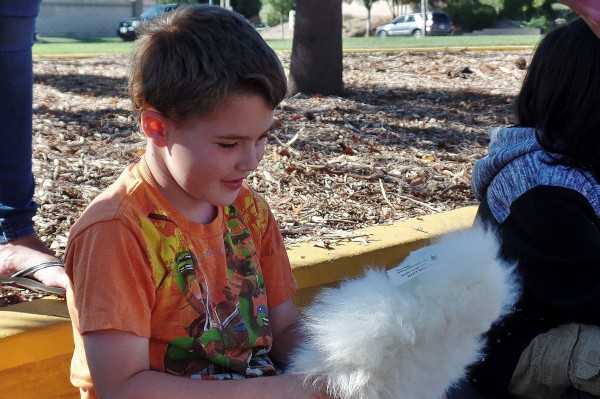 He settled for petting Jasper...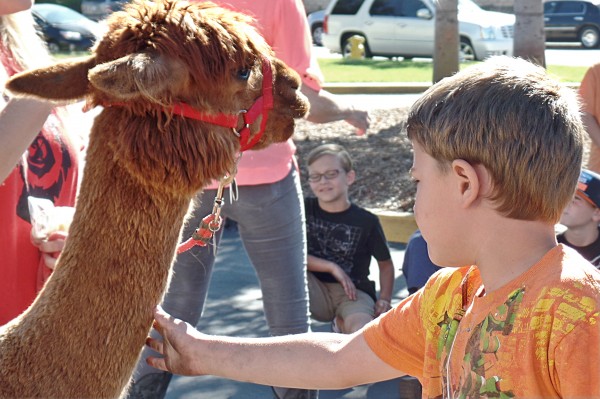 The kids had a blast and so did all of the parents that showed up once we found out about it.