Outdoor Lighted Christmas Presents add a fun touch to your holiday decor and are easy to make yourself.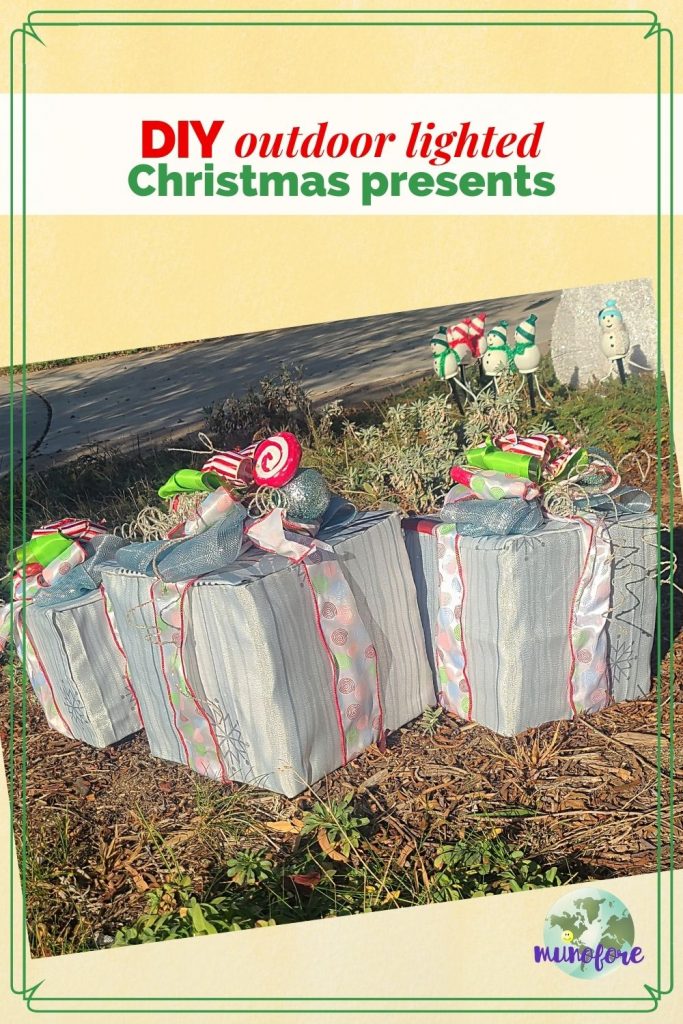 A few years ago I picked up some cute outdoor lighted Christmas presents at a garage sale. But, after a few years in the bright southern California sun, they were a "bit" faded.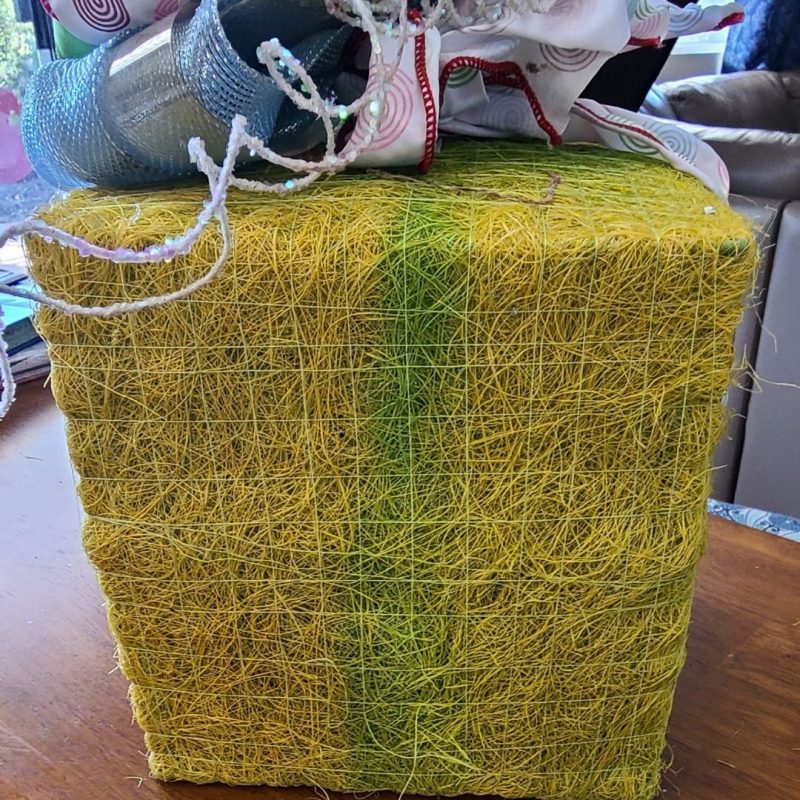 So, I set about deconstructing them and refreshing them to add to our Christmas light display again for years to come.
I was lucky enough to have existing wire boxes, but if I were to do it again, I would make a box using inexpensive wire shelving pieces like this and either zip ties or twist ties.
Other options I have seen are wood, PVC pipe or chicken wire. All would be simple to do and inexpensive, especially if you can repurpose materials.
Lighted Christmas Present Supplies
wire boxes
strings of mini lights
indoor/outdoor fabric
wired ribbon
velcro (optional)
zip ties or twist ties
scissors
hot glue gun and glue sticks
Lighted Christmas Present Instructions
Step 1: Attach the lights
Wrap the lights around the box, placing the plugs towards the bottom for easy access. Attach with the zip ties or twist ties.
Be sure to leave plenty of lead wire for plugging them in. Ours were designed to plug into each other in a row and one of the boxes only has about 8 inches to plug into the next one.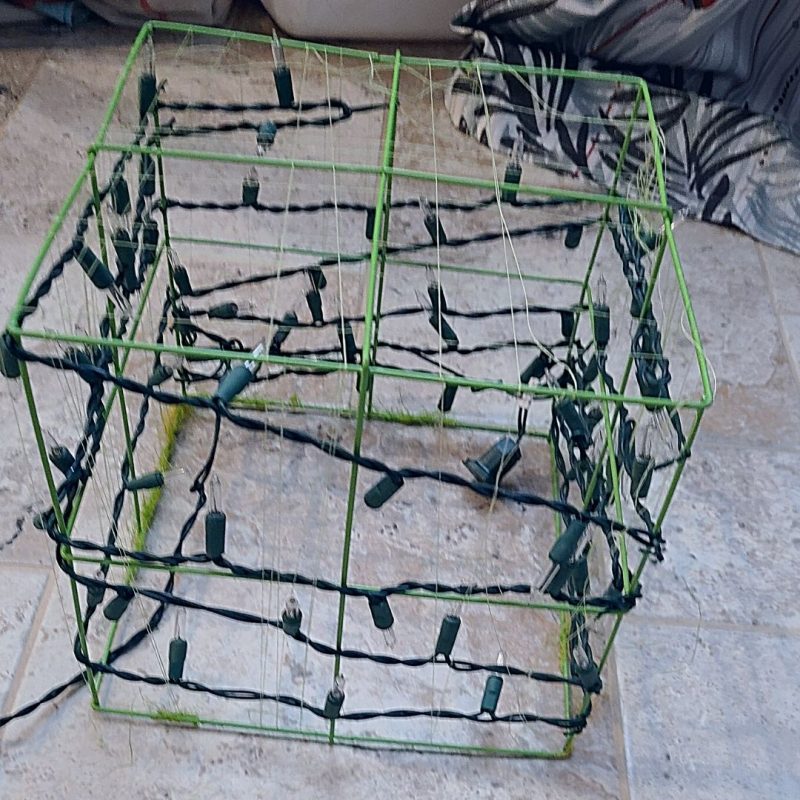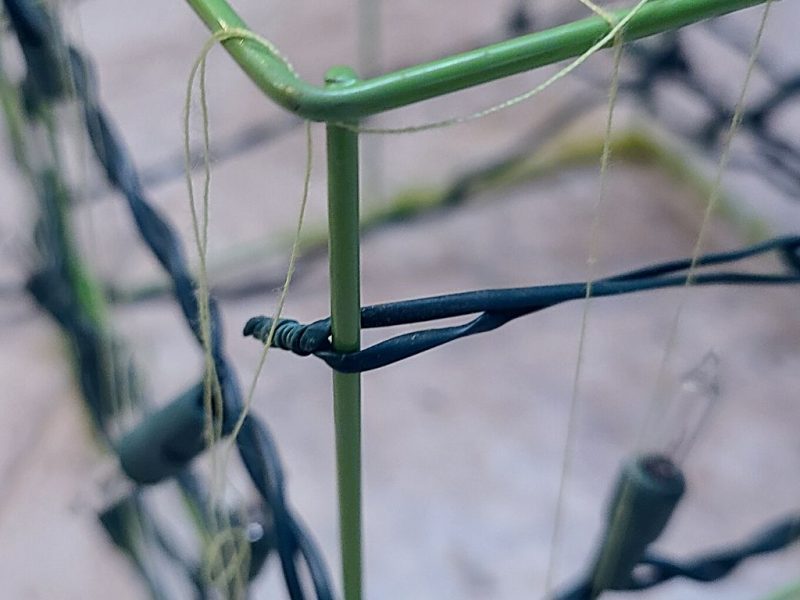 Step 2 Cover the Boxes
What should I cover them with? I have seen this question asked numerous places with no answers. You want a fabric that can handle the elements, but not be so thick the lights won't shine through. But you don't want it transparent so you can see the box inside either.
My solution... a shower curtain! The one I picked was a little more expensive than I would have liked, but it has a beautiful opalescent shine to it.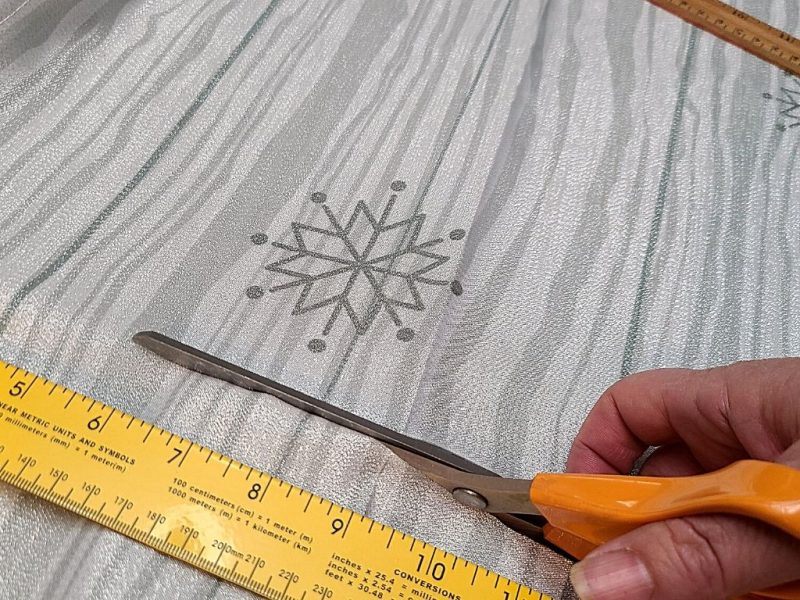 I covered around the sides in one long piece, wrapping the ends over and hot gluing it. Then overlapped with another piece on top with the ends folded in.
Another option would be to make the top piece large enough to fold down the sides of the box about 1 inch with the edges tucked under to resemble a box lid. But, I didn't think of that idea until just now.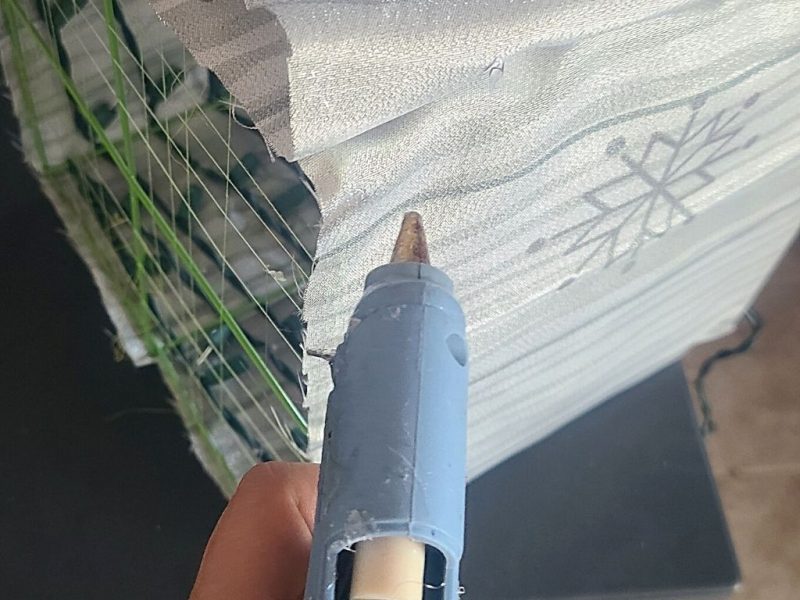 Step 3: Put Them Out and Enjoy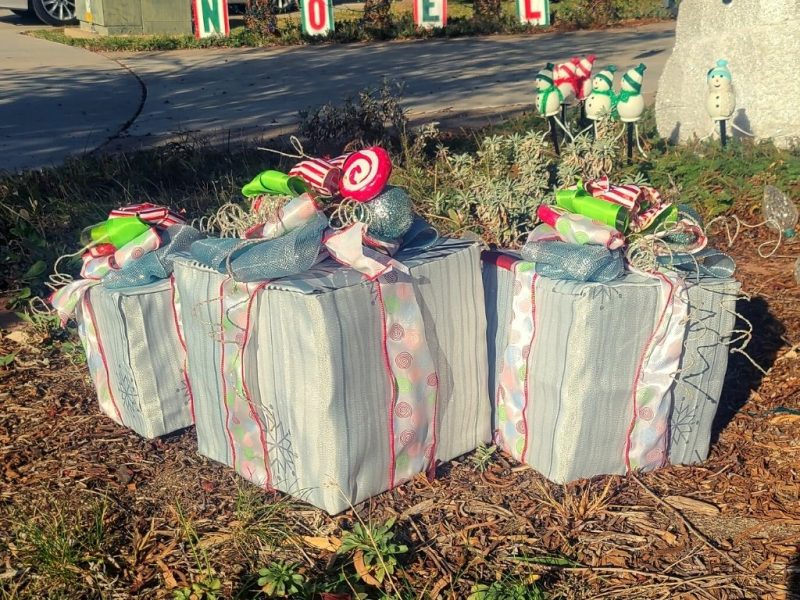 More Outdoor Christmas Projects