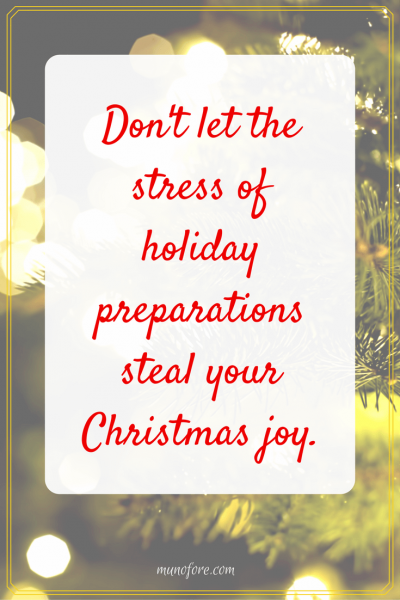 I will not be reserving my celebration of Christmas for December 25th this year. I refuse to spend a month stressing over all of the seemingly endless preparations for one single solitary day:
put up the decorations outside:

test all the lights,
replace broken bulbs,
remember how the animated figures reassemble (again!),
try to bite my tongue as my husband stops every 5 minutes to check the overall effect and ask what I think.

get the tree up:

rearrange the living room several times to find the right spot for the tree,
assemble the tree,
unpack the ornaments,
make a family event of decorating the tree, finish by myself when they lose interest after 10 minutes
rearrange the ornaments they did put up so there are no bare spots and not 5 of the same type of ornaments in the same area,
inspect tree daily from all angles to see if ornaments still need to be moved.

craft ornaments and other decorations:

venture into the closet of doom (craft closet) to find the supplies
gather all of the empty toilet paper rolls from the different bathrooms
sift the the recycling bin so I can "upcycle"
hunt through my Pinterest board to try to find the pins to make all of those adorable ideas I saw throughout the year guaranteed to entertain my child and deck those halls,

get the Christmas cards out:

take the perfect family photo,
edit it over and over,
design the card,
have them printed,
pray they come with envelopes this year,
then address and stamp and get them to a mailbox blocks away since our outgoing slot is barricaded since our blocks mailbox was broken into in January

bake for neighbors and teachers:

find out everyone's favorites,
hide the ingredients from the boys,
prepare the dough,
bake the dough,
throw out the burnt ones
wrap them up and deliver

shop for and wrap the gifts:

oh please don't let him ask Santa for the impossible to find gift this year
look for the best prices
brave the crowds or order online and pray they are delivered on time?
be sure to have two different kinds of wrapping paper in case..., uh...hmm... cough...  in case Santa needs me to wrap the gifts from him this year so they look different than the ones from Mom and Dad

plan and prepare the Christmas meals:

are we eating here or going somewhere
who is coming
search the blog and cookbooks for the perfect meal or dish
spend all day Christmas in the kitchen preparing it then cleaning up

and don't forget at least 100 photos of each and every one of the above. Because if you don't document it, it didn't happen and Christmas will be ruined... FOREVER!
Hustle, bustle, hurry, get it done, don't forget anything, or anyone. Christmas Day must be PERFECT!!
For what? a few short hours of joy on one single day only to be left with a feeling of emptiness by nightfall?
Nope! I refuse to play that game this year.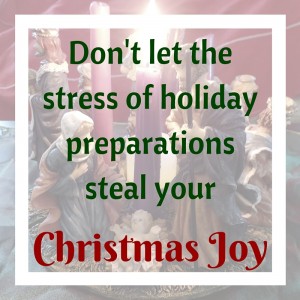 Last year I broke down and cried mid-December because of the Christmas cards. They were ugly, we didn't get a single family picture all year, they didn't come with the envelopes, they were late going out, blah blah blah!
I let my Christmas joy be stolen over Christmas Cards!
A hysterical tear stained mess because of CHRISTMAS CARDS!!!!
[Tweet "Don't let the stress of holiday preparations steal your joy this season. #christmas #stress"]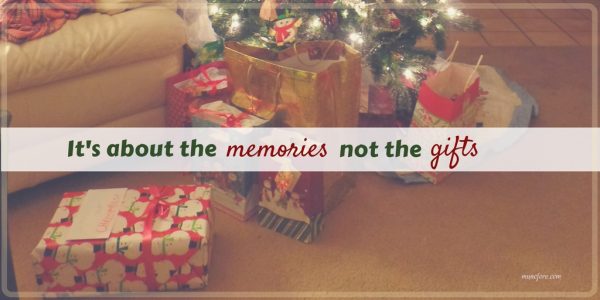 No, I am done with that nonsense.
Instead, I am taking a cue from the Liturgical Calendar and I will be celebrating Advent, a period of preparation for 4 weeks, followed by the Christmas season which begins on Christmas Eve at sunset and lasts until the Feast of the Epiphany on January 6th.
And, I vow to enjoy each and every one of the preparations along the way.
I am going to help my husband load up the front of the house with lights, and spend some time each night walking around the neighborhood enjoying the decorations of others. As long as it isn't below 45 degress, because I don't do cold.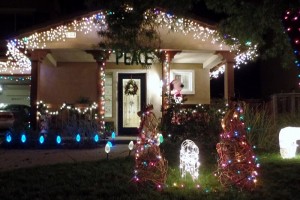 I am going to relive the wonderful memories of this year as I design our Christmas cards, which may not arrive at their destinations until Valentine's Day.
I am going to make some ornaments I have pinned or designed in my head, or maybe I will get to them next year since I already made this one....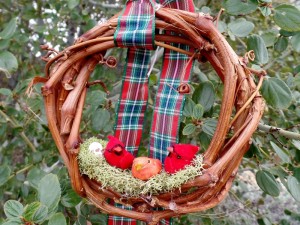 I am going to sit and sip on my favorite holiday beverage in front of the decorated tree and enjoy spending time with my family. Though I do reserve the right to occasionally move ornaments to the "correct spot" because I can only be so accommodating...
I am going to bake some of our favorite goodies and share with people I care about. If I don't make every single one, m'eh there is no law that says I can't make gingerbread in July if I want it. Is there? As a food blogger I should know these things.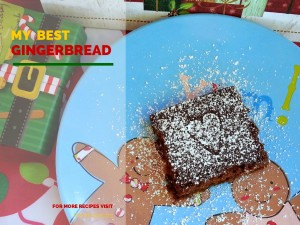 We will go to at least one mall, not necessarily to shop, but to enjoy the holiday decorations. We will probably visit Santa when he stops near our house on December 8th, unless he comes too late, because I am not messing with bed time on a school night! And if we miss our photo op, oh well.
We will get together with our family and friends during the season and enjoy the time we are spending together instead of being concerned that it is not on the 25th.
There will be presents under the tree Christmas morning. Luckily there is no "must have" this year like the Jumping Frog Stretchkins of two years ago. They might take 4 days to unwrap as in years past, or they may be opened in 5 minutes like his birthday presents this year. Whatever...
[Tweet "I plan to make this the best Christmas ever, by not striving to make it the best Christmas ever. #christmas #holidays #stress"]
I plan to make this the best Christmas ever, by not striving to make it the best Christmas ever. And I am pretty sure my husband and son will appreciate the difference.