Here are ten free 2017 year at a glance calendars for you to print and use at home, office or school. I love how they all came out and am having a hard time deciding which to use.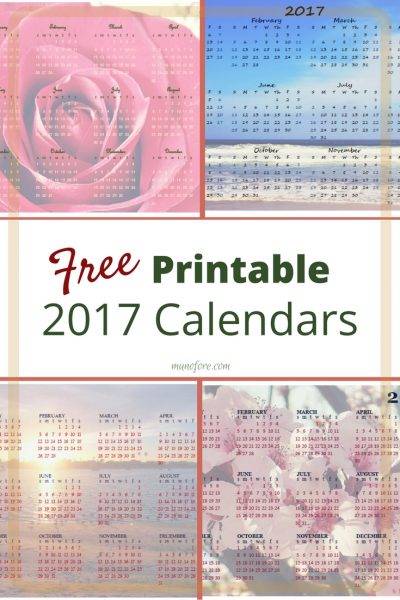 I needed a 2017 year at a glance calendar for my vision board. After an hour of fiddling with it, I decided I may as well make a few more and put them up here as free printables. Don't ask how long my "quick post" took me to actually create. Oh well, hopefully someone else can use them.
To download, just click on the picture and save the PDF file. All print on 8.5 x 11 paper.
Beach Calendars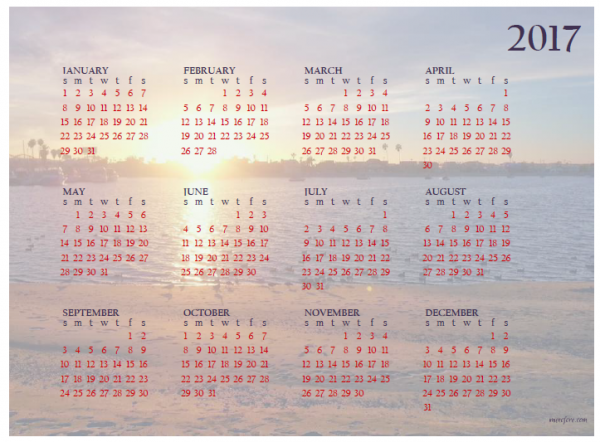 Sunset on Mission Bay, San Diego, California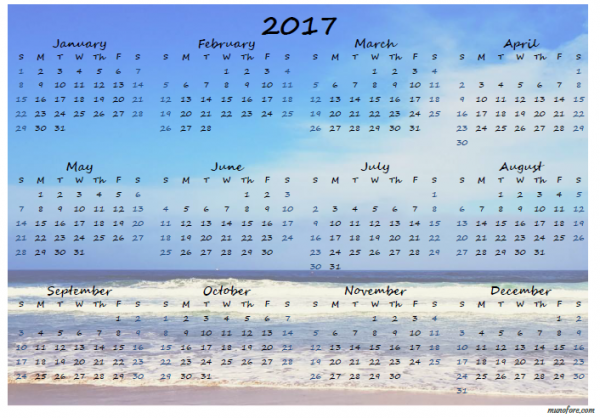 Rolling waves of the Pacific Ocean. Mission Beach, San Diego, California
Shell in the sand, taken in San Diego, California (Mission Bay or Mission Beach - I forget which)
Floral Calendars
A bee enjoying the salvia blossoms.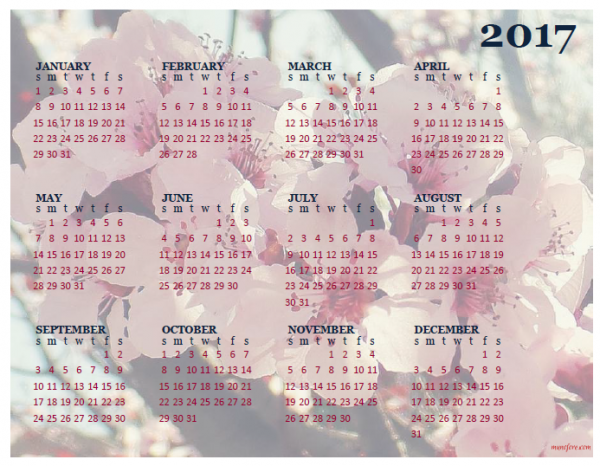 Pretty in pink plum blossoms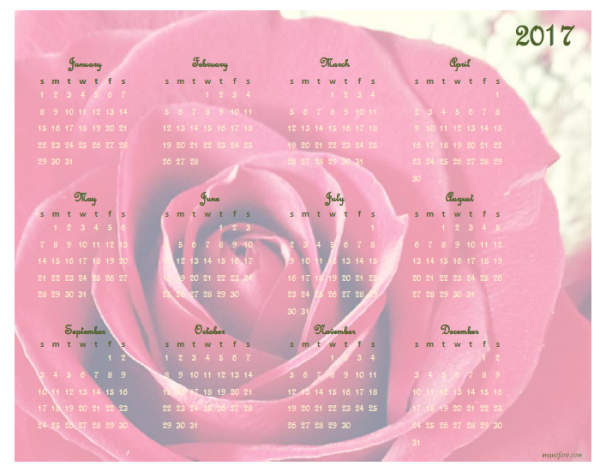 Love is a red rose. I have made good use of the lovely roses my husband gave me for our anniversary: a photo post, dried them and made a display of them, made my own cross stitch pattern and now this calendar.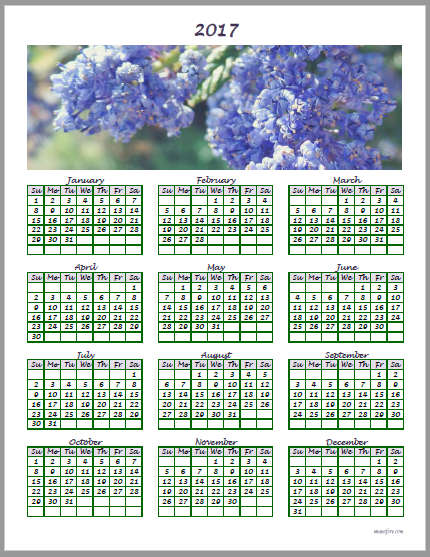 Even if most of the lilacs have died in my yard, I still have a few pictures of them.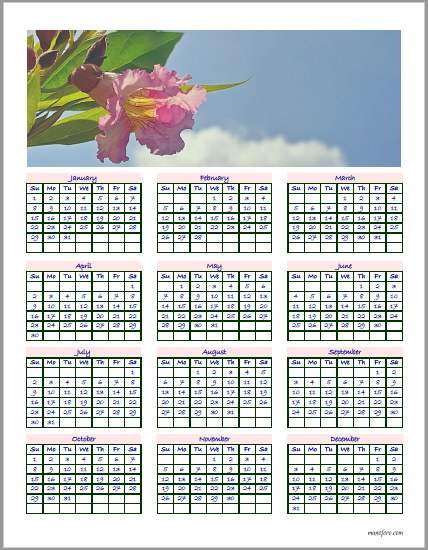 Another favorite California native bloom, the Chitalpa.
Other Nature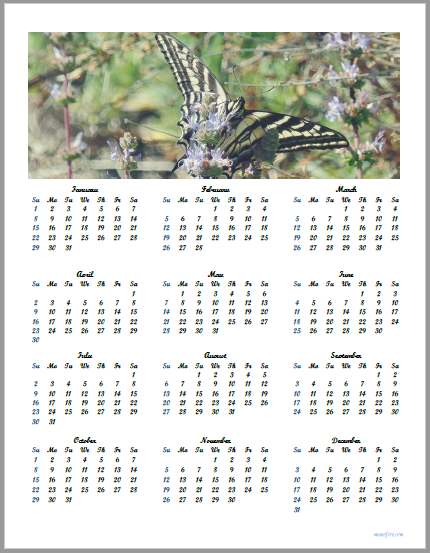 A Western Tiger Swallowtail, I believe.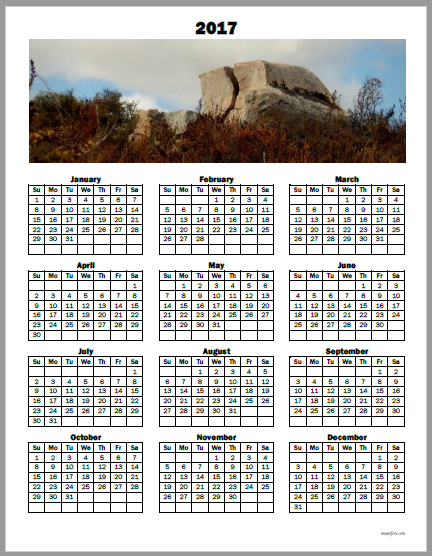 Granite boulder surrounded by chapparal from the Santa Rosa Plateau Ecological Reserve in Murrieta, CA.
[Tweet "Free printable 2017 year at a glance calendars for the nature lover #calendar #free"]
I will try to get a few more added this week, so you might want to check back soon. If you have any requests or suggestions, please let me know.