Researching your Family Tree can be a fascinating but overwhelming undertaking. With today's technology it is easier than ever to find out where your ancestors came from. But with all of that information out there it might seem daunting to begin.
Fear not! I have some tips from my own experience to help you get started.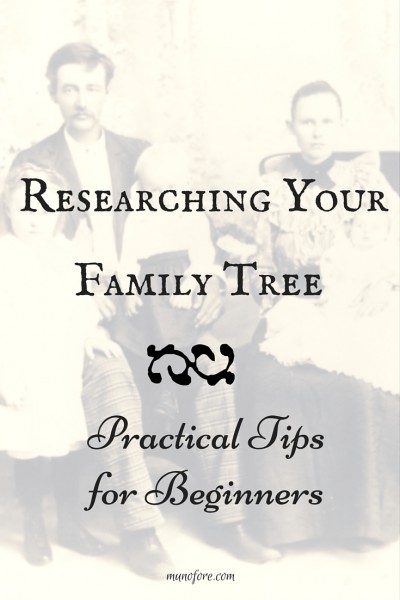 Be prepared for bad news
Before you even begin, prepare yourself mentally that there may be skeletons in the family closet.
Some may be distant : finding out your ancestor fought in the Civil War is exciting, finding out he fought for the Confederacy might not be the news you were hoping for.
Some may be people you know: finding out Grandma was married twice before marrying Grandpa might come as a bit of a shock and reveal more information than other family members are ready to discuss.
[Tweet "Be prepared for uncovering family skeletons when you start researching your #familytree"]
Decide how you are going to store your information
You can start with pen and paper or buy a program or online membership to help you keep track of your findings. You can change your mind and upgrade or downgrade at any time. But before diving in, you want to think about where you are going to keep all of your research materials.
I started by translating the handwritten notes someone else had created into a MS Word flow chart. I was in Human Resources at the time and creating organization charts was a big part of my job.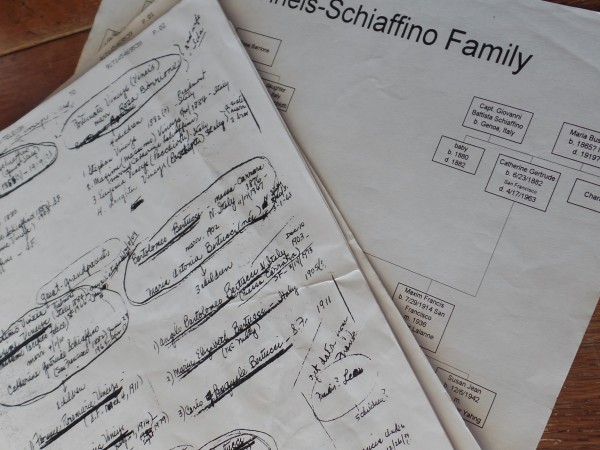 Now, I subscribe to Ancestry.com. They are not sponsoring this post, I'm just telling you what I use for both research and storing my tree. I have a folder on my computer to save files and photos that I find online.
At the moment I also have a box where I have dumped all of my physical paperwork. I need to get it separated into file folders. Don't be like the "disorganized me", get a few file folders (or better yet one of these accordion file organizers) to keep all of those little papers.
Gather the information you already know
Ask family members for any names and dates and places they already know. Who knows you may find someone already has started the research.
I was gifted with an amazing packet of information from a cousin of my Mother-in-Law that someone had already done for me, which explained why I found two different census records in different cities for the same uncommon name. It turns out they were cousins both named after their Grandfather that came to America a few years apart.
When talking with relatives, I recommend having a tape recorder handy or learn how to use the voice recorder on your phone or at least grab a piece of paper and pen. You think you are going to remember all of the details after the conversation, but you probably won't. If you are anything like me dates, places and names will start to get jumbled.
Start searching
Go type the name of a family member into Google and see what you find. You might find a distant relative has a blog that mentions family research and you can contact them to find out what they know (HINT HINT, if you are related to me and found this, let's TALK!). Or you might find a fun story, or a grave site.
Besides Google and Ancestry.com another great site I have found is Find A Grave. Here is the grave of my 4th Great Grandmother in a cemetery on the other side of the country.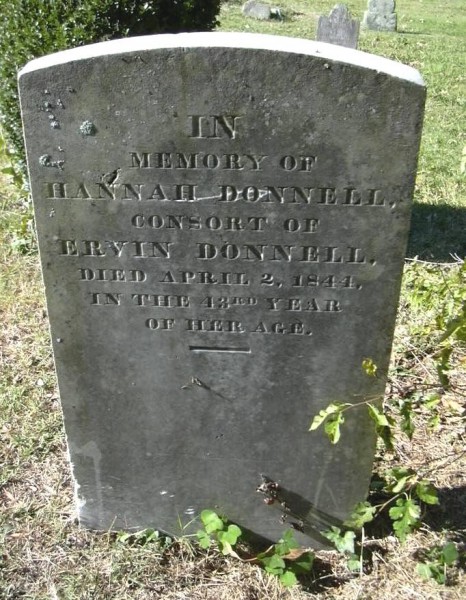 My family and I have already discussed that I do not wish to be labelled as "consort" for all eternity. But here are dates and a place and the site has the names of other family members interred in that cemetery giving me even more information.
Stay focused
Genealogical research can be like falling down the rabbit hole - it's a strange and wonderful world, but it is easy to get sidetracked and time can disappear before you know it. Quite a bit like going on Pinterest to look up one quick idea and an hour later you've added 100 pins for things completely unrelated to what you went looking for.
I "try" to focus on one branch of the tree at a time. Which can be difficult when Ancestry tempts me with little green leaf notifications informing me of a possible hint they have found. I also set a time limit for myself each session so I make sure my family gets fed.
Fact check, fact check, fact check
One of the great benefits of Ancestry.com is you can link to other people's family trees. Unfortunately, you don't know how careful they are with their research so don't take what they have on their tree as 100% truth without checking it out.
There is a large portion of my extended family on Ancestry.com that lists Hannah Cunningham (1801 - 1844) as the mother of Reuben (1847 - 1916). Thanks to their graves I know the dates are accurate. Uh, she'd been dead for 3 years before he was born. One person entered it incorrectly and then others came and blindly copied it.
Seek advice when you get stuck
There are plenty of blogs dedicated to genealogical research that can give you new ideas.
I love Finding Your Roots on PBS. I may not be of Greek heritage like one episode last season, but I often find new tricks from the show.
Like almost any hobby, people that are into it love to talk about it. When I posted Hannah's grave above, a college buddy mentioned her mother was one of the people that take photos for Find A Grave and hooked us up so I could get advice from her.
There are services that you can hire to help with any or all of the research. I will not recommend any, because I have not used any at this point.
[Tweet "Researching your Family Tree: Practical Tips for Beginners. #genealogy #familytree "]
I hope these tips help you begin finding your ancestors. It is a fun and fascinating journey and I hope you will be as amazed at what your ancestors experienced in their lifetimes as I have with mine.