We finally made it back down to San Diego's Balboa Park to visit some more museums with our Balboa Park Explorer's passes.
The Rueben H Fleet Science Center
We started at the Reuben H Fleet Science Center, which is a highly acclaimed hands on learning center. Unfortunately it was a bit of a bust for us. We arrived shortly after opening and had to stand in a 20 minute line to get in because there was only one person selling tickets. While I stood in line, the guys hung out in the Cafe.... where J watched a video of how Dippin Dots are made.
A mere twenty minutes into the museum, after a cursory glance around, he was done and ready to go get his Dippin Dots as promised. UGH!!!!!!!!!!!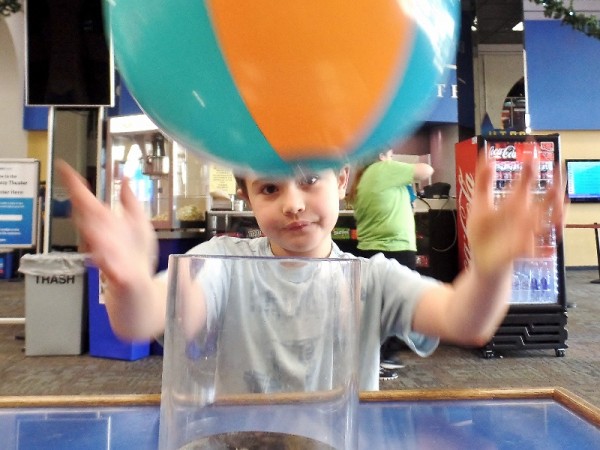 We knew better than to fight it, so we got our hands stamped to have the option to come back, then grabbed J his Dots and a pineapple scone for us to split. The scone was $3 and I think it had been sitting there for at least a week. The biscotti would have been a better choice because at least that is supposed to be hard.  At least J was happy with his choice!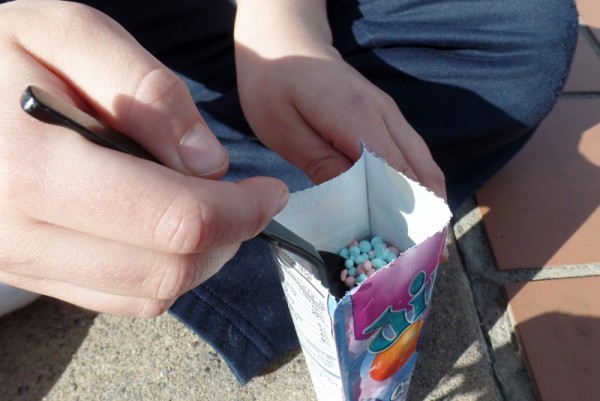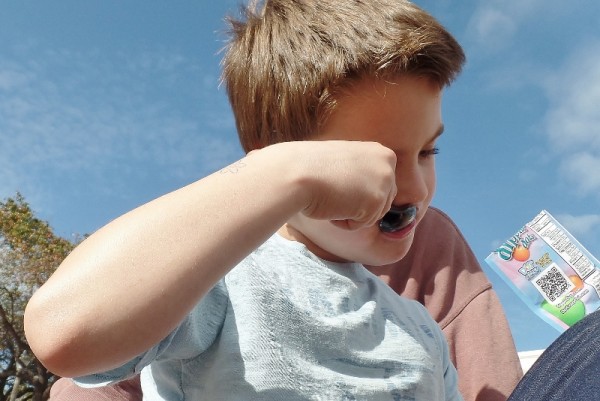 But, he still had no interest in going back inside. He probably thought he had to wait in the line again which was still out the door an hour or more after opening.
San Diego Model Railroad Museum
Instead we headed to the San Diego Model Railroad Museum which is normally closed on Mondays but was open for the holidays. Now this was fun, at least for me. I have no idea what the guys did, they just took off on their own while I took pictures.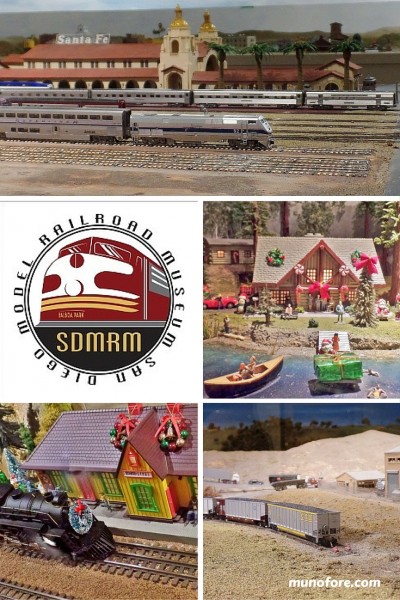 [Tweet "The San Diego Model Railroad Museum: a must visit for all train enthusiasts. #trains #museums #sandiego"]
Most of the trains in these photos are N scale (which is 1:160 scale). Many of the displays showcase scenes from the local area and its railroad history: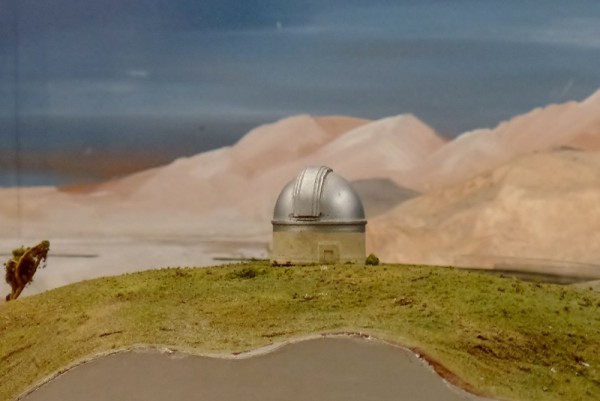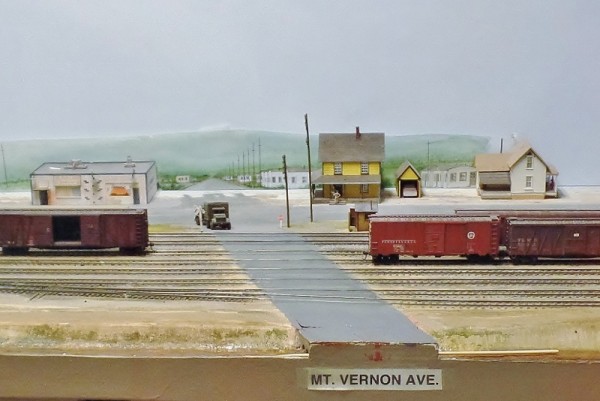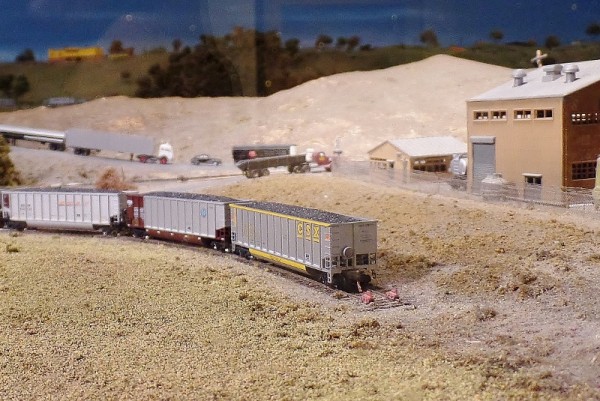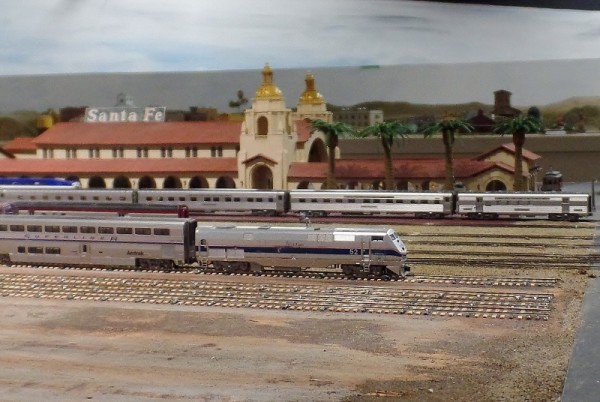 Home for the Holidays Exhibit
And there was a special "Home for the Holidays" exhibit featuring Department 56 miniatures and train themed holiday displays. Oh it made me long to set up a massive display of my own! But, unless I want Ninja Turtles and Mario and Luigi battling their way through my scenes, I will need to wait a few years.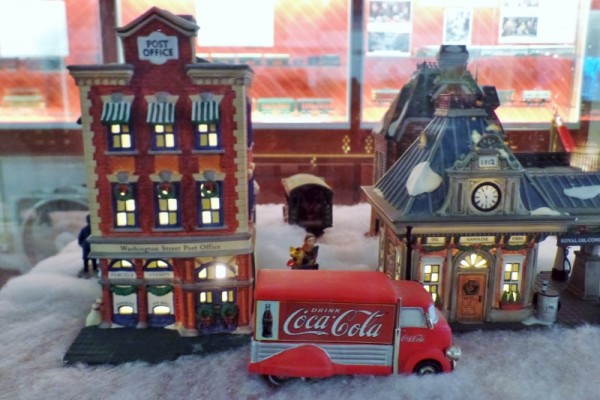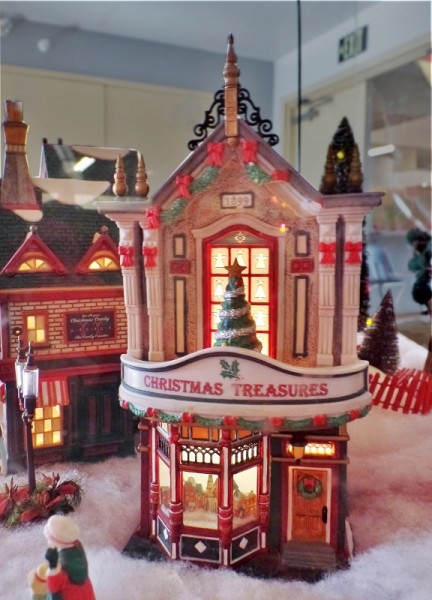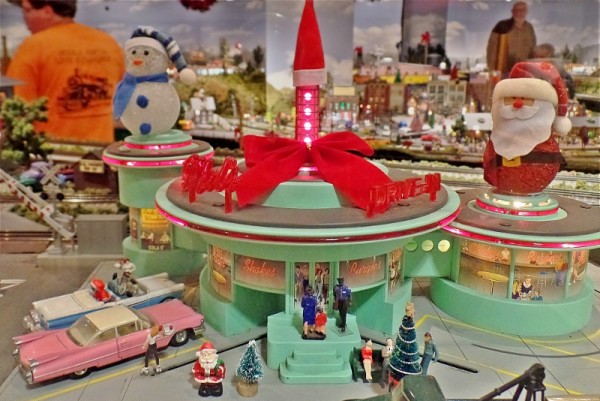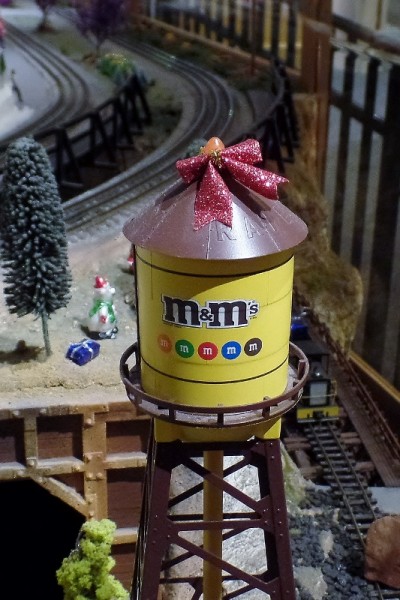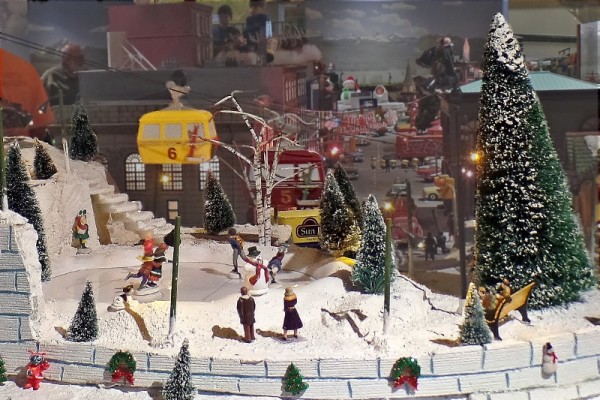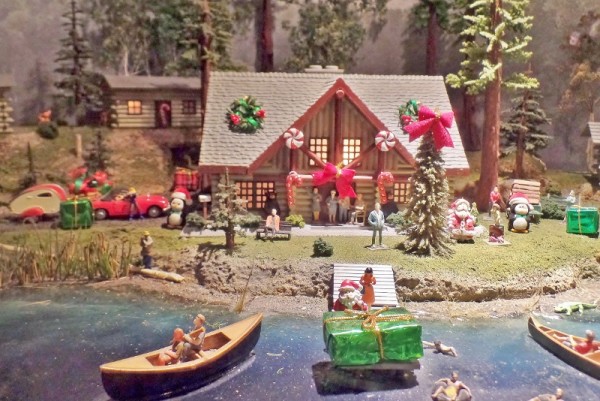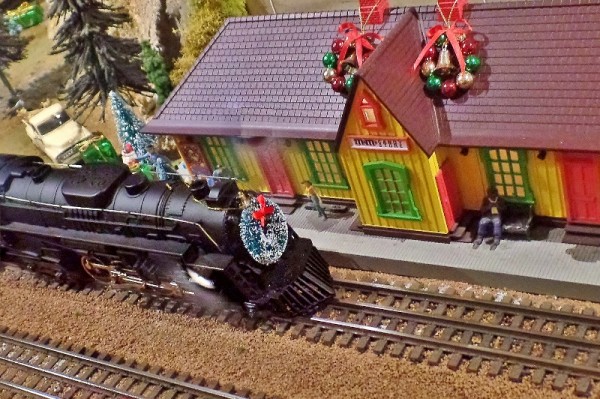 Sigh, I could have spent hours in there!  But alas, this little guy was ready to go home.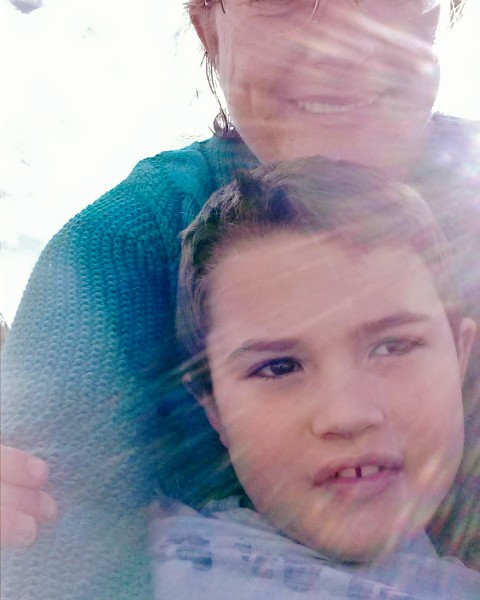 Plus M and I were starving since all we had to eat was a few bites of stale scone.
You can view pictures of our previous visit to Balboa Park's Spanish Village Art Center here: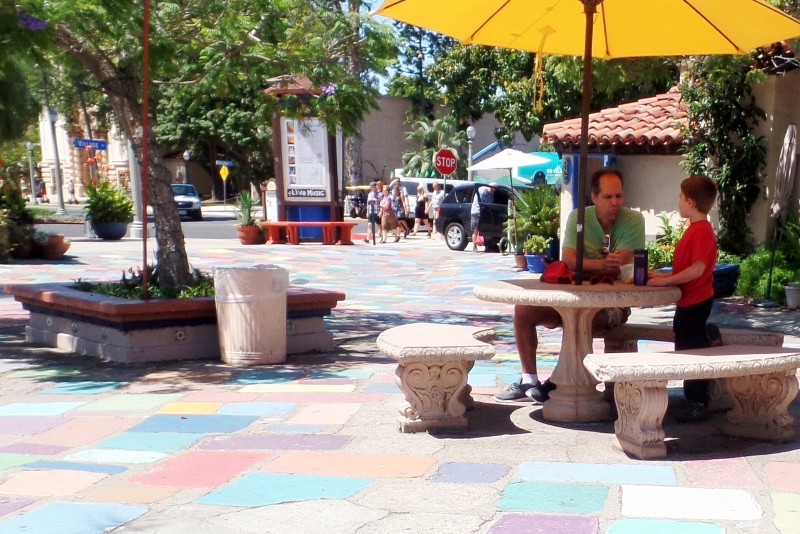 Save