This Upcycled Dryer Vent Halloween Wreath is another one of my frugal door decorations using items around my house. You may have seen the dryer vent pumpkins on Pinterest or other social media channels, but I decided to turn the concept into a wreath. And instead of buying the dryer vent new, I used the one that was replaced when we got a new dryer. From trash to treasure!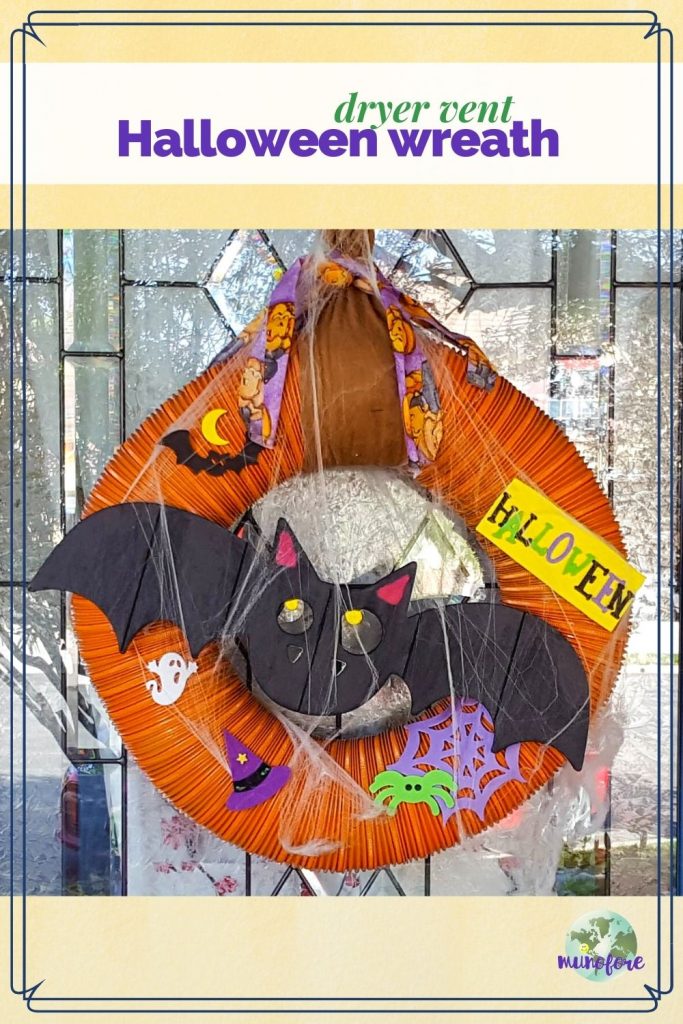 Dryer Vent Halloween Wreath Supplies:
dryer vent (used or new)
orange spray paint
brown fabric
decorative ribbon or fabric
Halloween stickers or other decorations
Dryer Vent Halloween Wreath Directions:
This is what the dryer vent looks like when it is properly installed on your dryer. It is a bendable tube of metal to direct the exhaust from the dryer outside.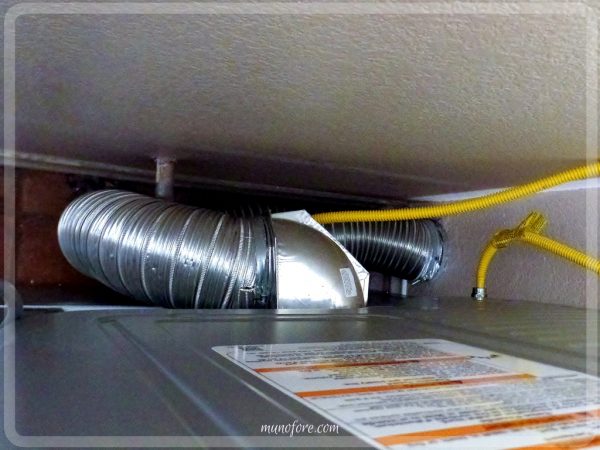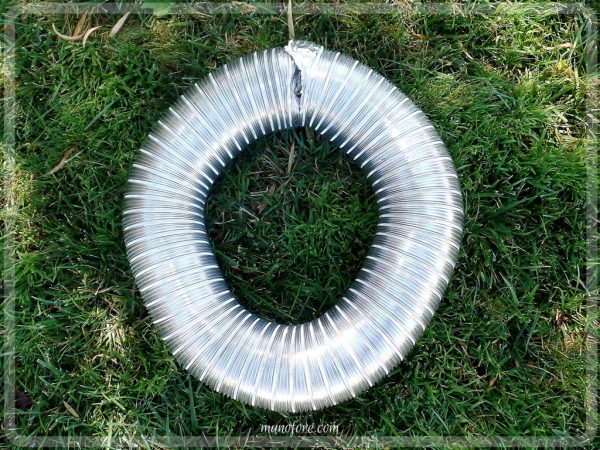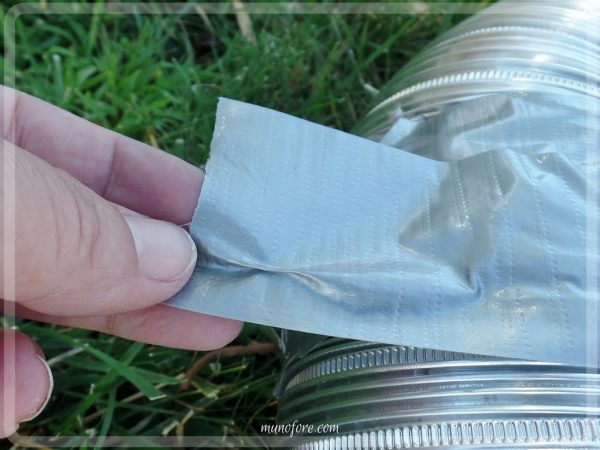 Since I used on old one for the project my first step was to rinse all of the lint out from the inside. After it dried I shaped it into a circle. To seal the ends I used duct tape. Hey, do you suppose that's how it got it's name...?
Then I used up the last of the orange spray paint.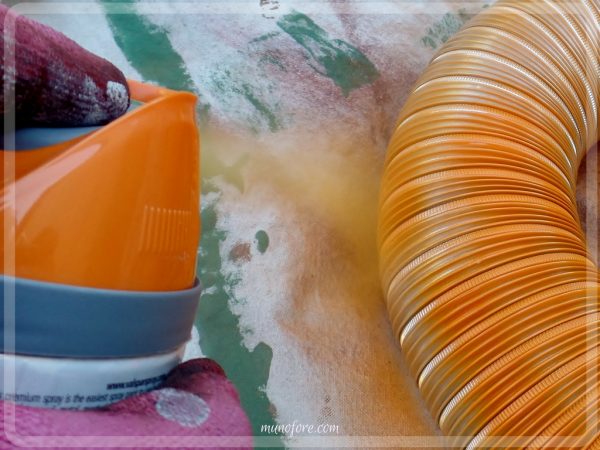 I ignored the duct tape for the most part when spraying.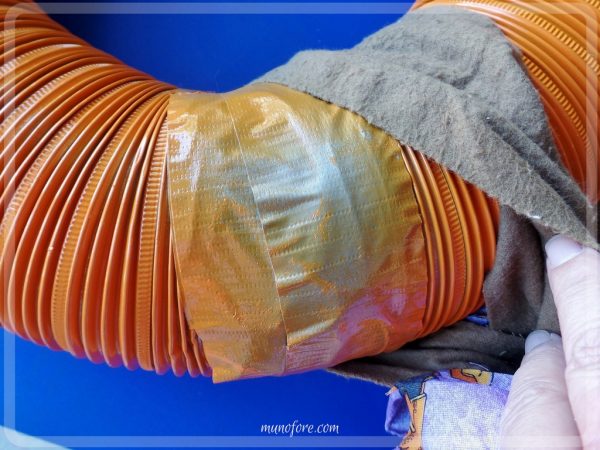 Because I knew I would need to cover it with the brown fabric anyway. I just made a simple loop and safety pinned it in the back.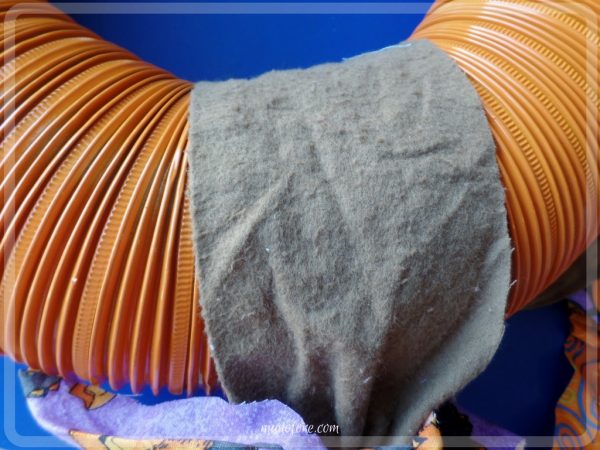 Then I tied strips of purple Halloween fabric around the" stem".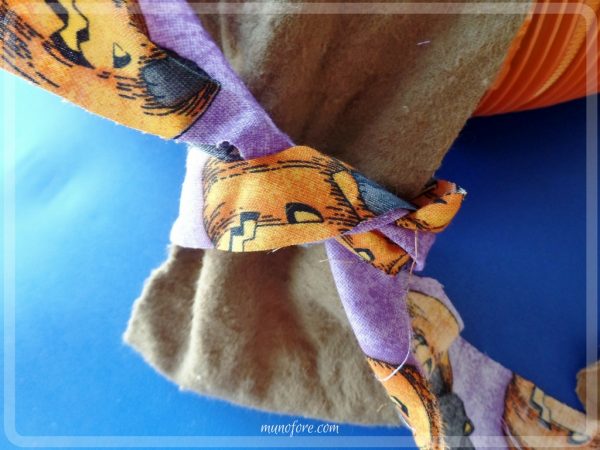 And it was done....
But I decided it was a little too plain, so I dug out my foam Halloween stickers for a bit more color.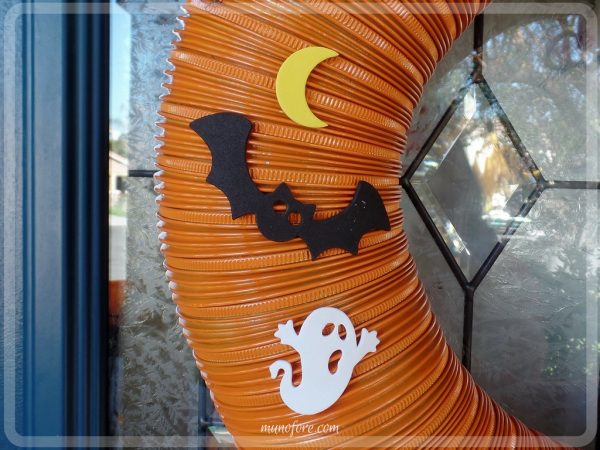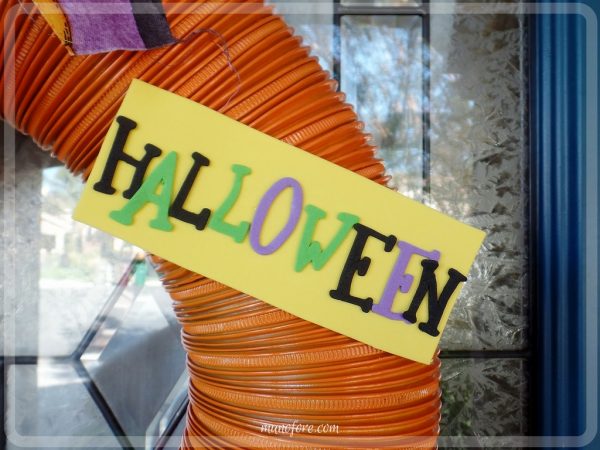 And found a wooden bat for us to paint and glue on too. And a little fake spider web.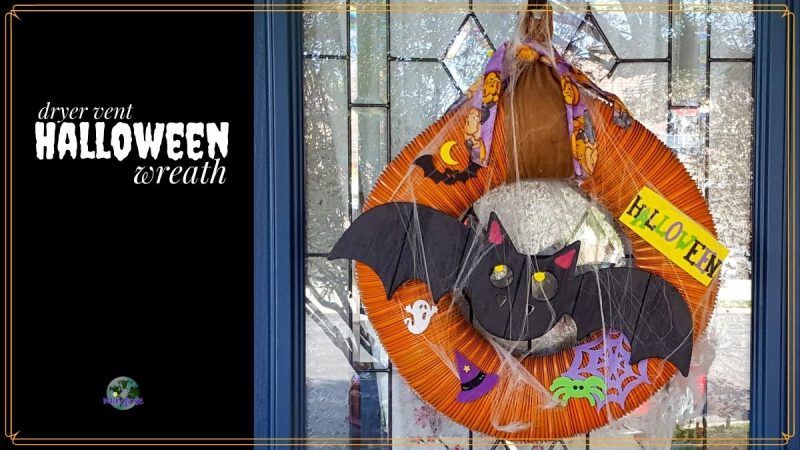 Three weeks to enjoy it until it is time for a Thanksgiving themed door decoration.