Elementary kids want to have the "cool" back pack, which usually means their favorite TV or movie characters. Some parents object to spending money for their kid to be a walking billboard. And by the time they are in middle and high school, princesses and super heroes are lame, childish, passe, or whatever term the hip kids are using now. So to help your child be stylish but not a walking advertisement, I found 10 stylish non-character backpacks for under $25.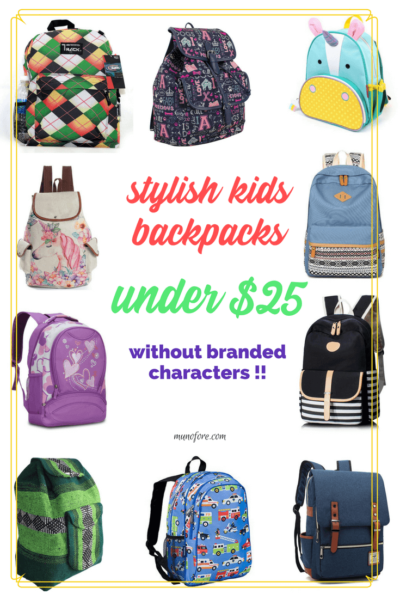 Disclosure: the links below are affiliate links, I may receive a commission for any purchases made through these links.
First, here are two for the younger crowd.
While the style may appeal to older kids both seemed to be on the smaller side.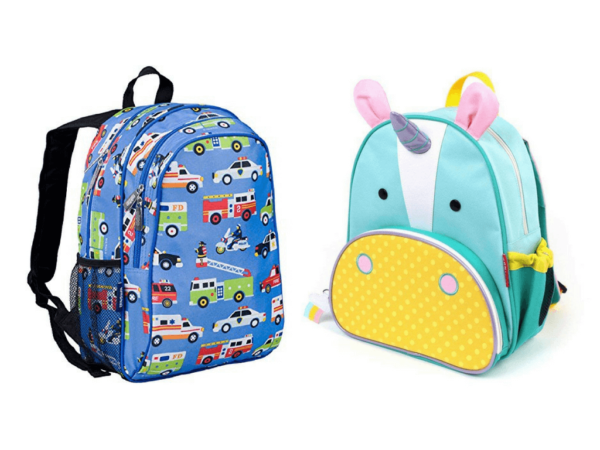 This First Responders backpack is sure to be a hit with lots of little ones and Eureka Unicorn has plenty of animal friends if unicorns aren't their style.
Here are three with a more feminine flare: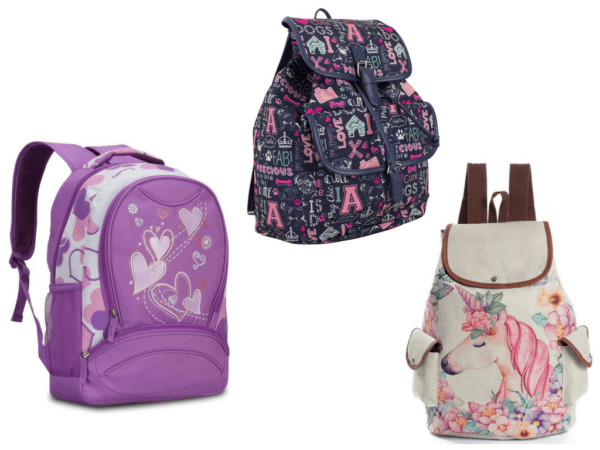 The Cute Colorful Backpack on the left comes in 5 different styles and color combinations.
There's only one style or color of the Pug Print Backpack in the upper right. But if you love pugs (I do, I do!) you only need one to choose from.
This beautiful unicorn canvas bag comes in a number of styles including one with flamingoes.
And finally five with styles and colors for either gender: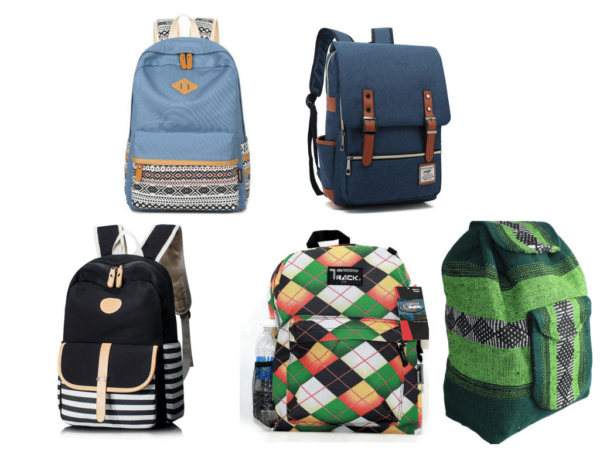 Clockwise from upper left:
The Karessly Canvas Backpack comes in blue, pink and green and for a few dollars more you can choose a set with extra shoulder bag and wallet.
There are five solid colors to choose from of the Classic Daypack bookbag
 which holds a 15.6" laptop.
The Tribal Design Backpack comes in 5 different vivid color combinations.
There are 3 solid and 7 patterns of the Multipurpose Backpack.
The Leaper Lightweight Canvas Backpack
 has 17 color combinations to choose from, with a few for $25.99- $27.99.
10 Stylish Non-Character Backpacks for Back to School. #backpacks #style #BTS
Save