How I stopped SPAM follow for follow comments on my Facebook Business Page.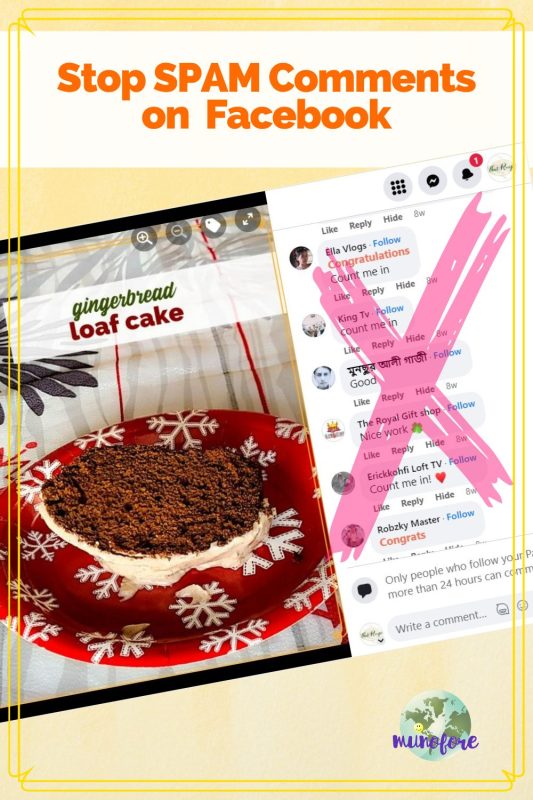 This post will explain ways to limit and possibly eliminate follow for follow requests and other SPAM comments on your Facebook Business Page.
What is Follow for Follow and Why Is It Bad Business?
Follow for follow is an old method of building a social media following.
The concept is pretty simple: all you have to do is follow a bunch of social media pages as your page and request that they follow you in return.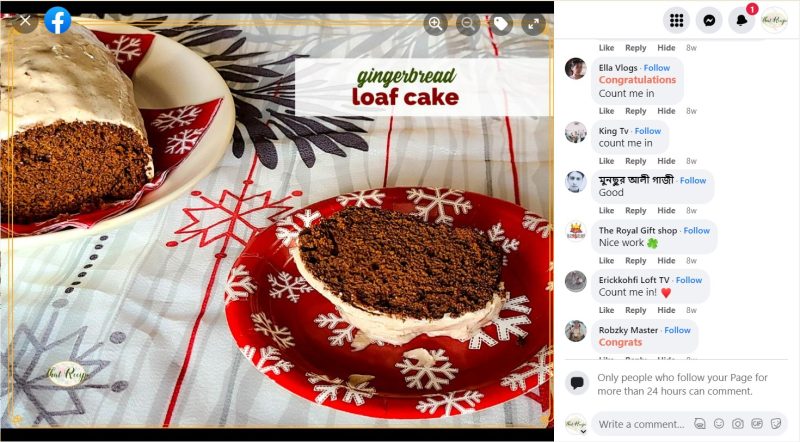 Rinse and repeat and magically you have thousands of followers and so do they.
So easy! And so worthless.
You have thousands of followers, but none are genuine.
They aren't interested in your page or your posts.
They don't want what you are offering. If you are a blogger, they won't read your posts. If you are an influencer, they won't buy what you are promoting.
They only want you to follow their page so they can pad their stats.
Nothing but shallow comments and empty followers!
FACEBOOK SHOULD STOP SPAM COMMENTS. But, to their algorithm any interaction is a good interaction.
They even make it seem like it is a good thing to use this practice.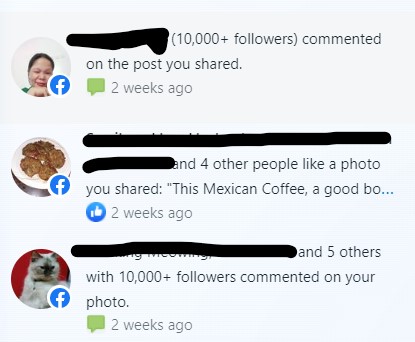 It's not. It's a lot of effort for no payoff.
Limit who can comment on Facebook Posts
You can limit who comments on each post individually. Choose the settings for the post and Who can comment on your post?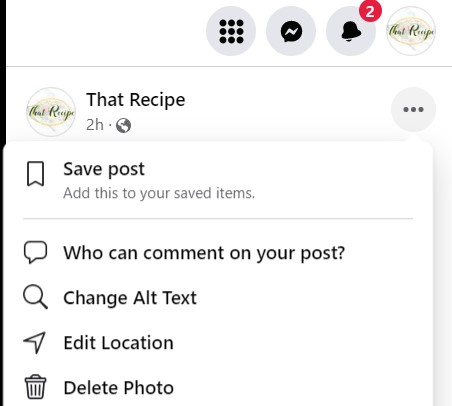 Then chose Established followers
This forces the individual to follow for 24 hours before they can comment. Most won't bother to come back.
The drawback is it is not a global setting. You have to do it for every single post.
Block Facebook Comments by Words
You can block Facebook comments that contain specific words and phrases, but it is buried deep in the settings.
Log in to your Facebook Business Page, click on your Profile Image to access the settings. Choose Settings and Privacy.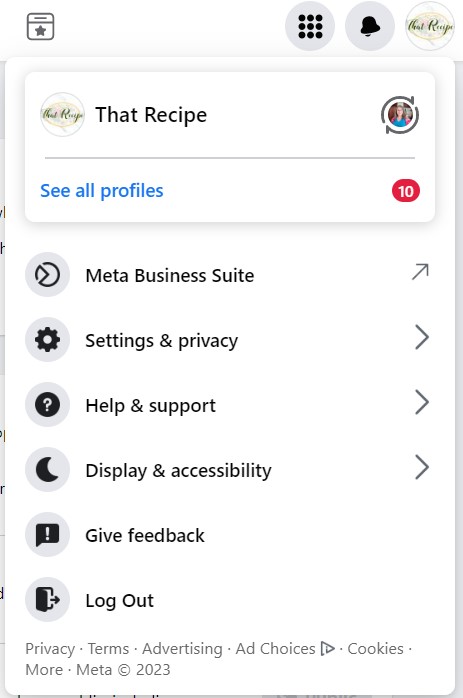 In the next window, choose Privacy Center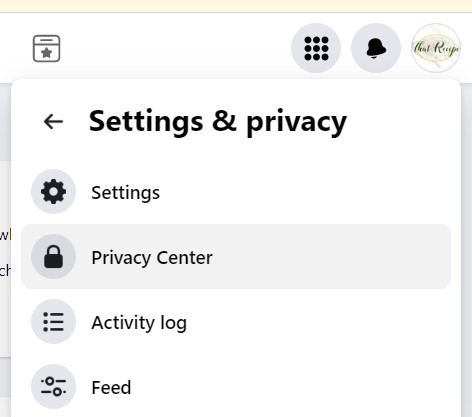 Choose Settings, then Facebook Settings: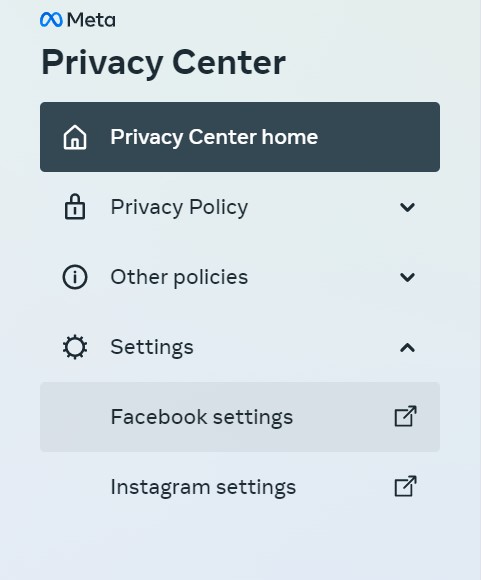 Hang on! We are almost there! Choose Public Posts.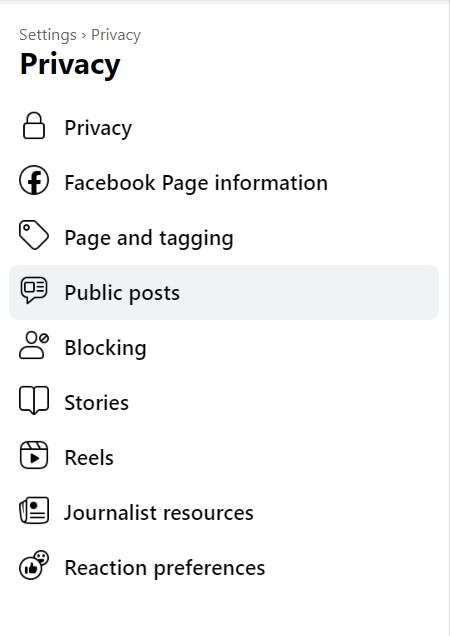 Then scroll down towards the bottom to finally find Content Moderation and Country Restrictions.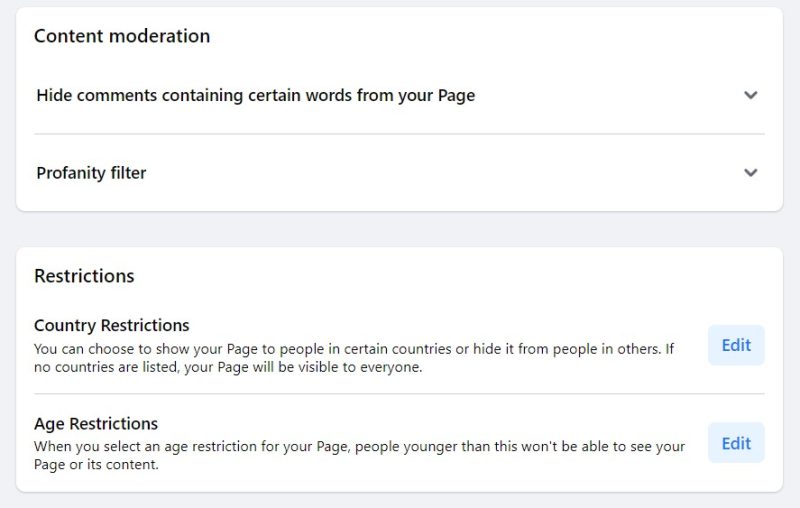 Content Moderation
Add the words the FTF folks are using.
I was also having a huge problem with one company trying to sell necklaces through the comments despite daily attempts to report and block them.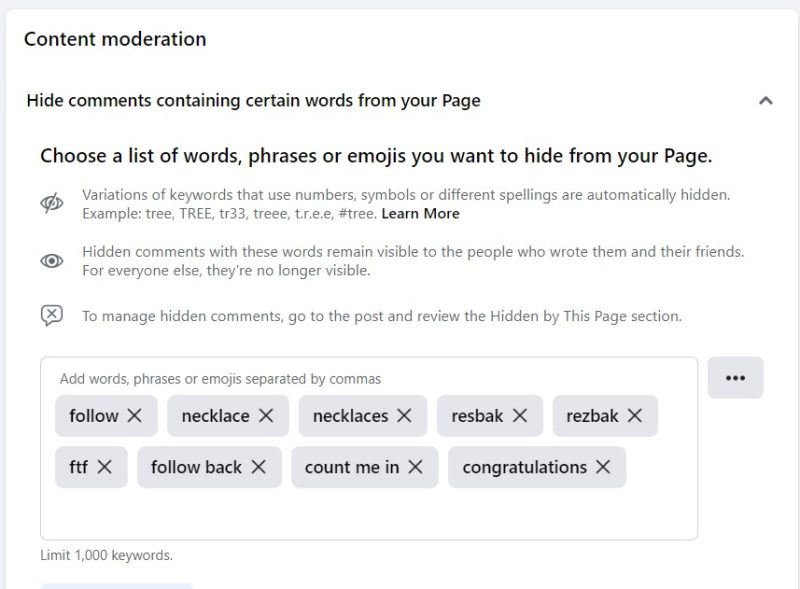 The next time those words appear in a comment they will get blocked.
Blocked comments will be hidden. Only the poster and their friends can see the comments. To you it will appear as greyed out. You can delete, unhide, block or report comments.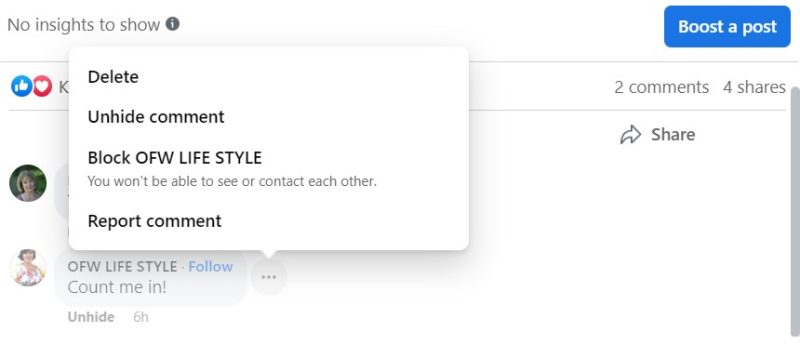 Reporting the comment will do nothing. Facebook will just say it does not violate community standards. You can just leave it hidden.
But, for two straight weeks I blocked all of the accounts and deleted the comments to keep them from coming back and bringing others with them.
Block Facebook Comments by Country
Many of the commenters were from countries such as the Philippines and Nigeria. You can block commenters by specific countries if you chose. I have many real followers from the Philippines so I chose not to do that.
You Can Stop SPAM Comments on Facebook
It took several weeks of limiting comments using the method described above. But, after a few weeks it seems they have gone away to harass someone else's account.
I will try to keep this post updated when Facebook inevitably makes changes to this method. In the mean time, I hope it works for you.