We love video games in our house, particularly Mario. But finding any Mario themed Valentines was a challenge. So, I just had to make my own. But lucky you can just click the link below and download them.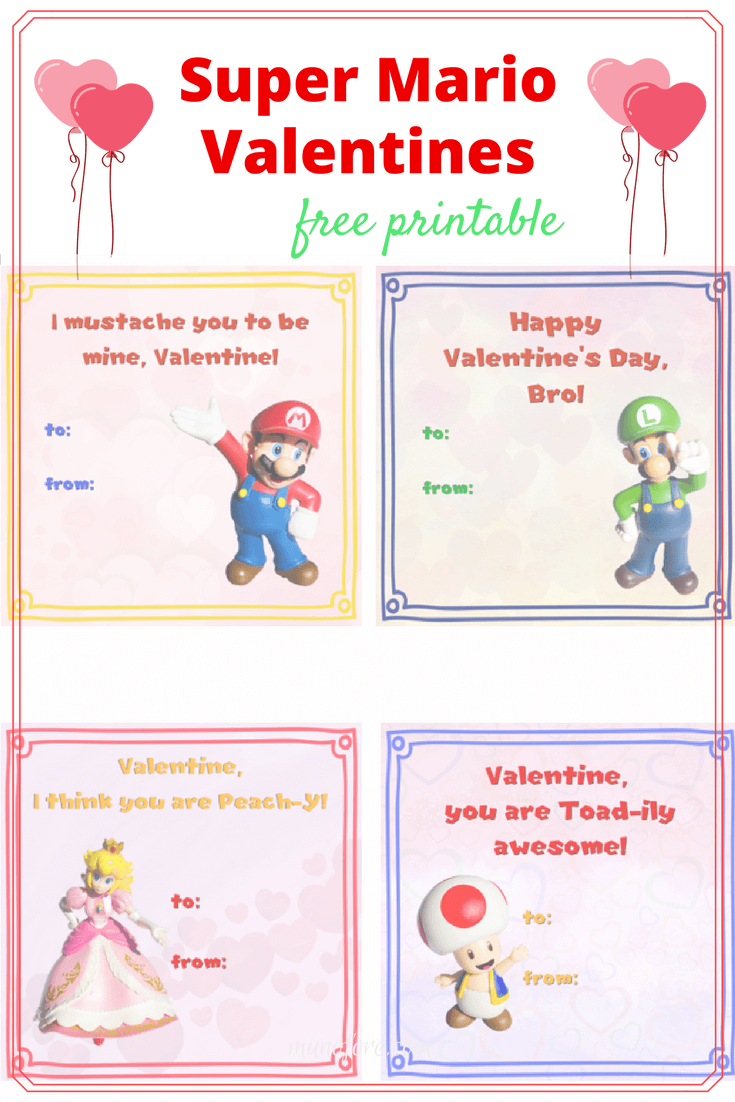 The Images
For those of you wondering how I created the Mario, Luigi, Peach and Toad images with a transparent background (mostly Future Me that may try to do it again):
My son and I photographed our Amiibos on a white background
Opened in Adobe Photoshop
Selected all of the background with the quick selection tool (function w), zoom in, use the + and - options to select just around the figure.
Inverted the selection (select: inverse)
Copied (ctrl c)
Created a new image (file: new), choose "from clipboard" and "transparent" background.
Saved as png
Then I used my favorite design tool, Canva, to create the Valentines.
My son's eyes got as big as saucers when he saw them and he proclaimed "Those are awesome." High praise from the boy that is convinced I ruin everything 🙂
How to Print
There are 4 images on the page and since he is starting division I made him do the math as to how many copies we needed to print.
You can print directly on card stock or on plain paper then glue on a square or heart shaped piece of construction paper.
Suggestions for Kids Valentines Treats
We have so many different food concerns in his class, that I am going the no candy route with these superhero stampers.
(affiliate links below: I may receive a commission at no cost to you for any purchases made through these links).
Some other ideas I considered: