How to remove painted logos from glassware without harsh chemicals or scratching the glass.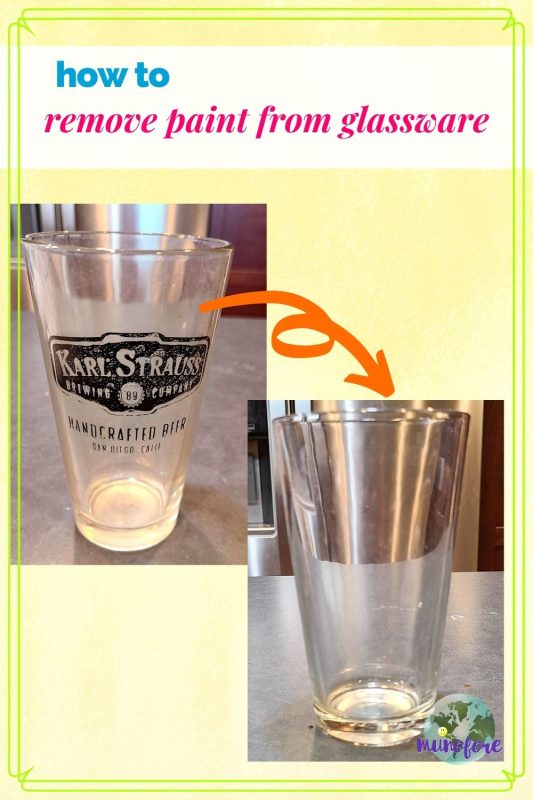 Have you ever gone to a restaurant or theme park and purchased an overpriced drink in a souvenir glass with their logo painted on it? And then years down the road the paint is faded and the cup is cluttering up the back of your cupboard collecting dust and dead bugs.
Or maybe you are a smart frugal shopper and scored some cheap glasses at a thrift store or garage sale that someone finally cleared from the back of their cupboard.
So how do you get rid of the painted on logo?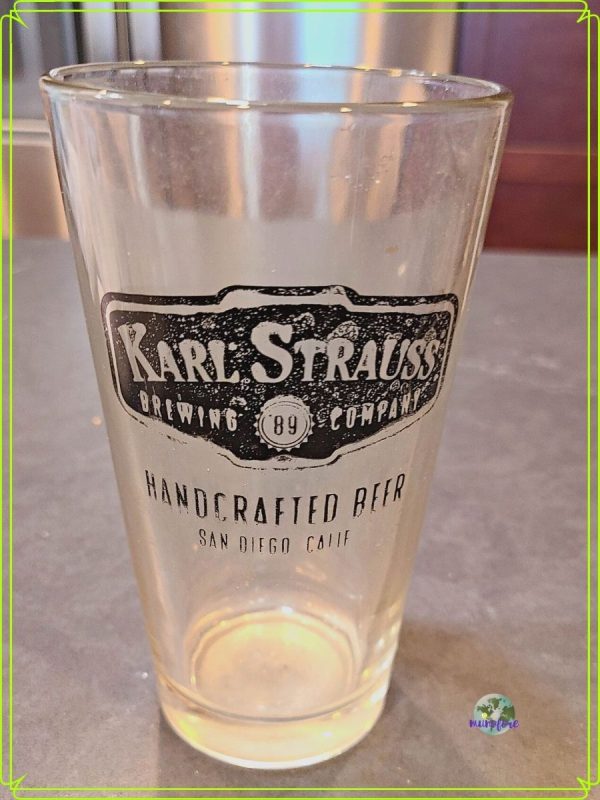 I picked this one up for free from a FUNdraiser for my kid's band, it was my reward for storing half of the donations in my garage for a month.
I often need a nice clear glass tumbler for photographing drinks for my food blog, That Recipe.
Unless I turn the cup around and only use dark liquids, Karl Strauss had to go. But, I didn't want to try to scrape off the paint with a razor blade or scrub it with steel wool and risk scratching the glass.
And who want's to go out and purchase some expensive noxious chemical product for a glass I got for free? Not this cheap lady!
Especially when I have a perfectly good chemical in my kitchen: acetic acid.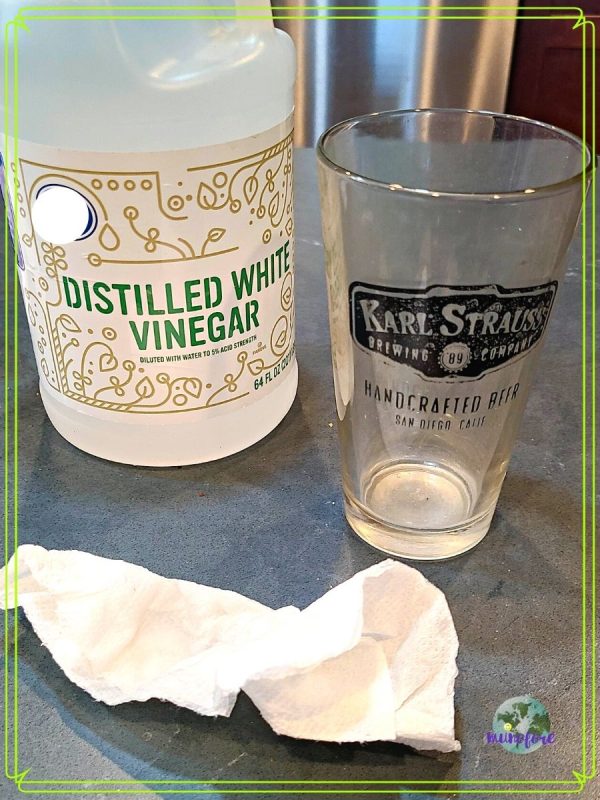 Basic household distilled vinegar.
I know. I said I didn't want any smelly noxious chemicals. My husband and son made fake gagging sounds over the smell of the vinegar like they always do when I open the bottle. I think they do it just to drive me crazy.
Vinegar might be smelly but it is safe to use without any hazmat gear.
How to use distilled vinegar to remove paint from glassware
I soaked a paper towel in the vinegar, wrapped it around the painted area and put it in a zip to lock plastic bag to seal in the moisture.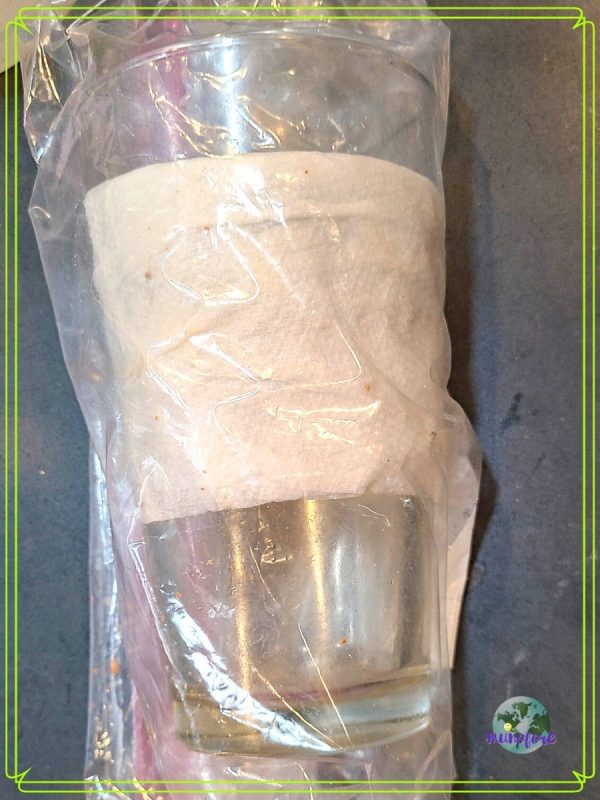 Then I stuck it out in the direct sun to work it's magic for a few hours.
I tried rubbing it with the paper towel and was pleasantly surprised that the paint started coming off with a little effort.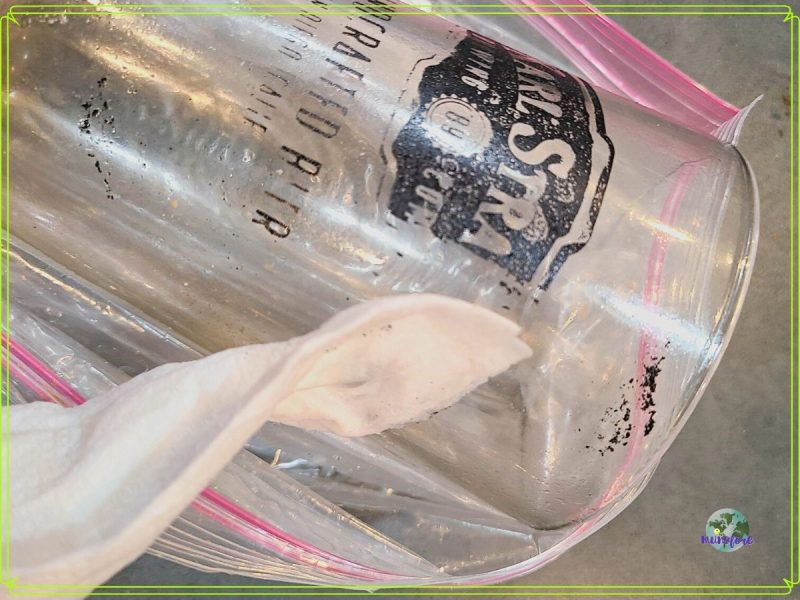 I could have kept rubbing or wrapped it back up and let it sit overnight but I wanted it done.
All it took was a little gentle scraping from a plastic pan scraper on the tougher spots and the paint was completely removed!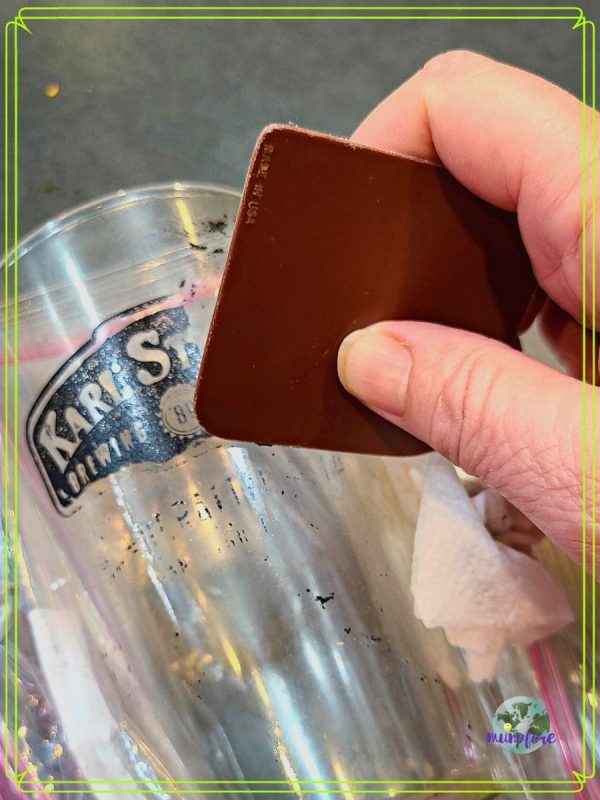 After a quick cycle through the dishwasher it is now a perfect prop for photographing drinks like this one: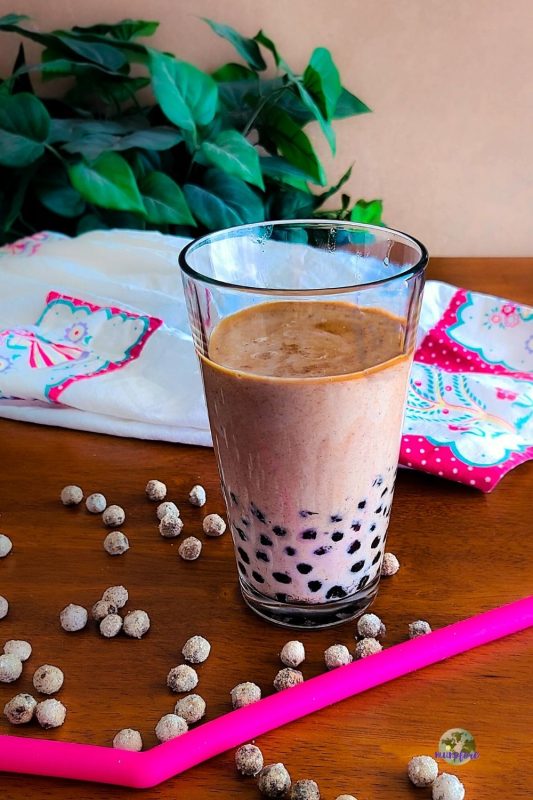 The Cold Brew Coffee Boba recipe will be up on That Recipe soon.
In the meantime, go dig through your cupboards or head to a garage sale and rescue some poor neglected glasses and breath new life into them.