Pallet Planters are easy to make; with just a few tools add a rustic shabby chic touch to your garden.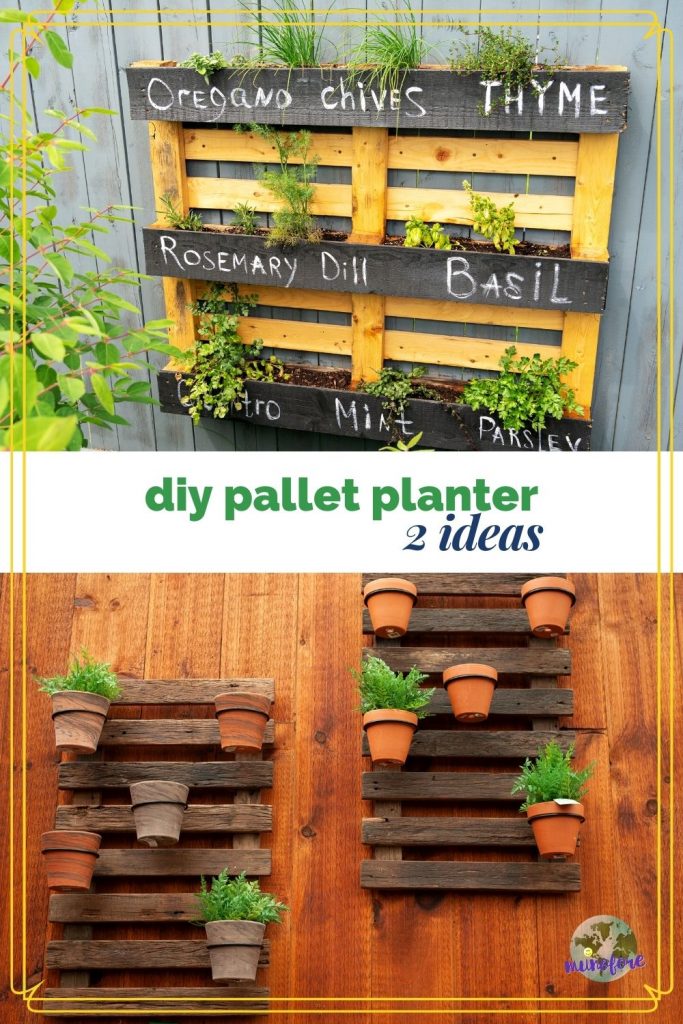 As you can see from the photo above, there are a few ways you can go about turning a shipping pallet into a feature piece in your garden.
Having worked in shipping I can tell you pallets take quite a beating and some are not built to last more than a use or two. But, even the single use pallets can be used to make a planter with a little effort and some paint or stain.
The only power tool you will want for this is a cordless drill/driver. It may not be necessary depending on the wood used to make the pallet, but it will definitely make life easier, especially when it comes to hanging it.
DIY Pallet Planter #1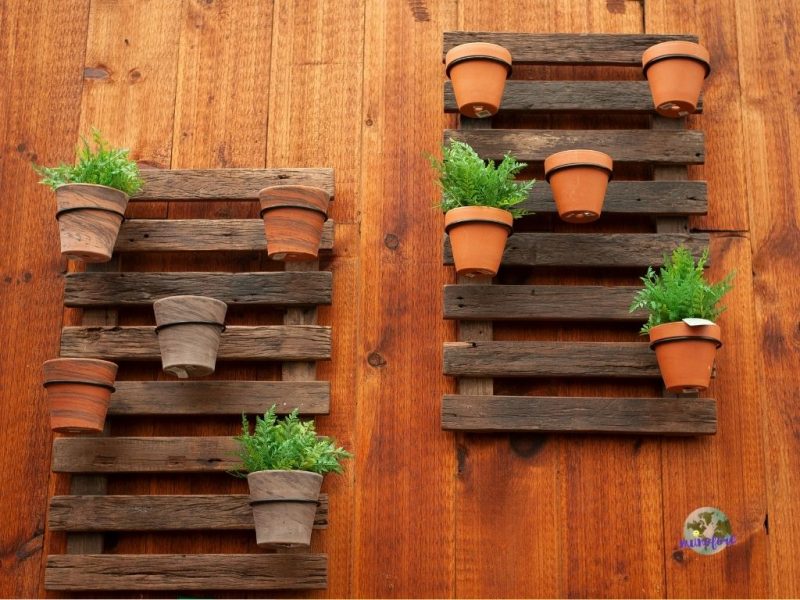 This method can be used with just about any style of pallet.
supplies needed
pallet
paint or stain plus brushes
metal plant holder rings and screws
cordless drill driver
pots, potting soil and plants
hanging hardware (see below)
instructions
Paint or stain your pallet as desired.
Attach metal plant holder rings to pallet with wood screws, leaving space between them for the plants to grow. You may need to drill a pilot hole before attempting to attach the screw.
Attach hanging hardware to pallet, then hang pallet.
Add plants to pots and arrange in the plant holder rings.
Pallet Planter #2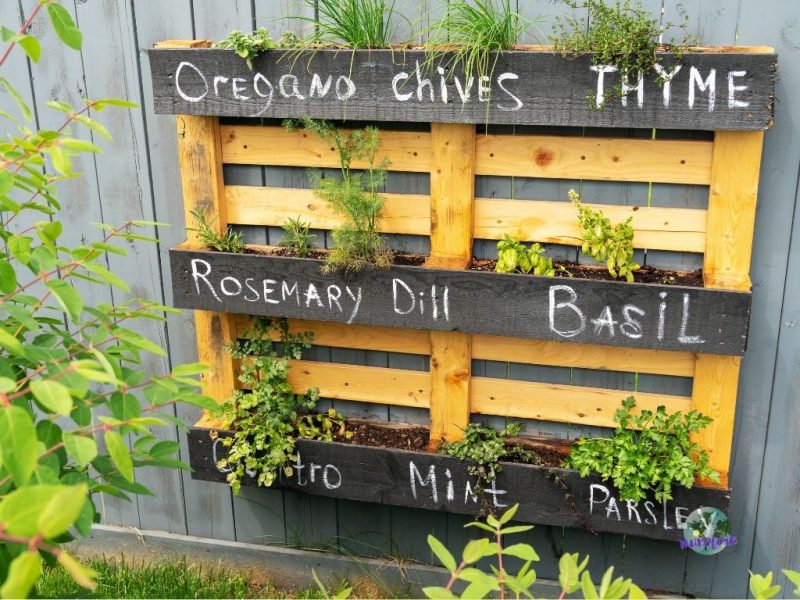 This works well with pallets that have only three boards on the bottom, removing boards can be a pain.
pallet
paint or stain plus brushes
¼" chicken wire
cordless drill driver
potting soil and plants
hanging hardware (see below)
Paint or stain your pallet as desired.
Cut the chicken wire to make a base on the bottom of the planter "shelves" and along the back, if needed. Secure with staples.
Line the interior of the planting pockets with one or two layers of landscape fabric and staple in place.
Attach the hanging hardware and hang from wall or fence.
Fill pockets with potting soil and plants.
How to Hang Your Pallet Planter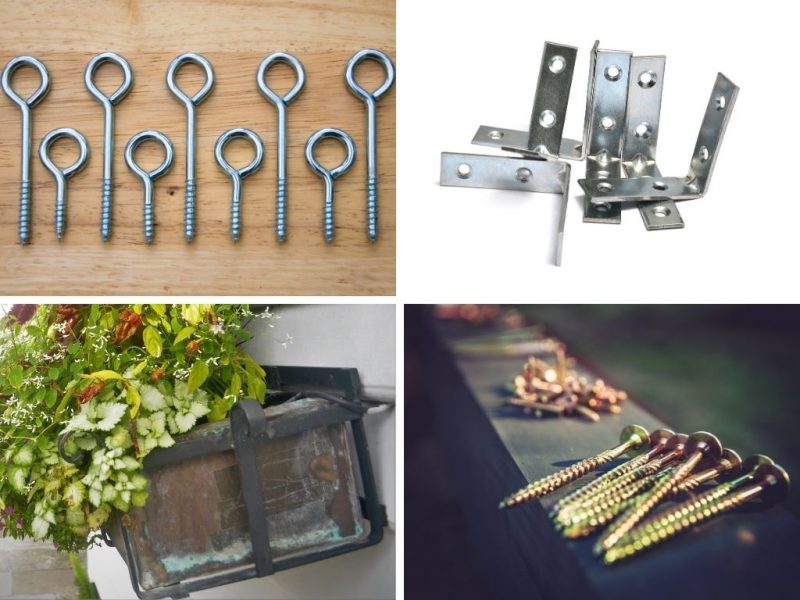 There are several ways you can hang your finished planter:
eye bolts and chains, hooks or wire
L or J brackets
window box brackets
wood screws
Whatever you use, it will need to be able hold the weight of the pallet (30-48 pounds), plants, soil, pots and water.
You will also need to consider what you are hanging it on (wood fence versus concrete wall, for example).
Once your planter is hung and planted take the time to enjoy your work, while you plan your next project.