Last week, the father of my son's aide passed away. In order to help my son learn empathy (a hard concept for any child, especially one with Autism), I decided he was going to make a card for her and have all of his classmates sign it.
I didn't want to get into the concept of death and grieving with his classmates. I thought it was best to leave that for their parents to discuss with their own children individually at their own developmental level. Also, considering it is a public school, I wasn't about to touch any reference to religion. So, we just made this simple Big Hug Card.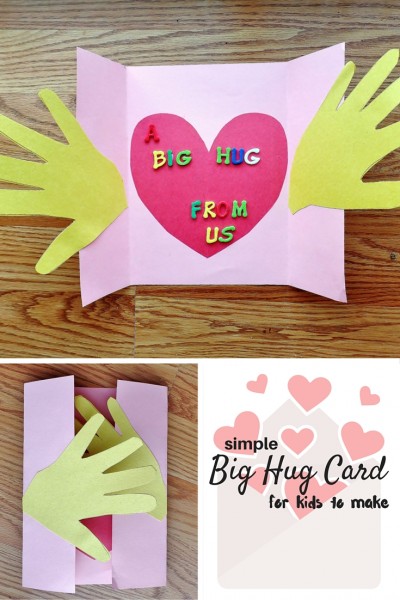 You can use this for any occasion, it doesn't have to be an actual "Sympathy Card". You can make it with your kids anytime you know someone could use a hug from them. (HINT: Grandparents love things like this ANYTIME for ANY REASON, or so my mother tells me... repeatedly).
One look at the finished product and you can probably figure out how to make it, so I am not going to create a full step by step tutorial here. Plus, it was a cloudy day and the photos weren't that great. M'eh, at least the card was sweet and let her know all of the students cared about her and her family.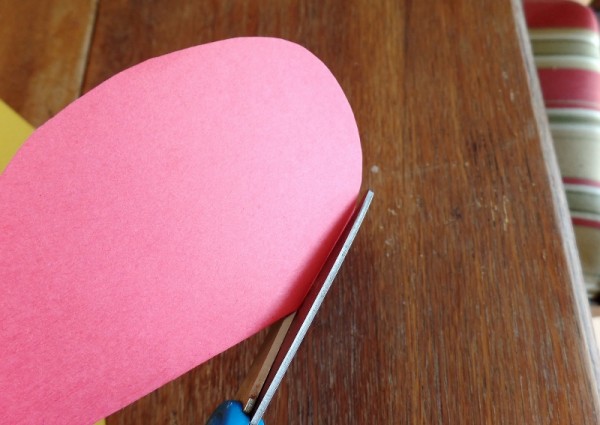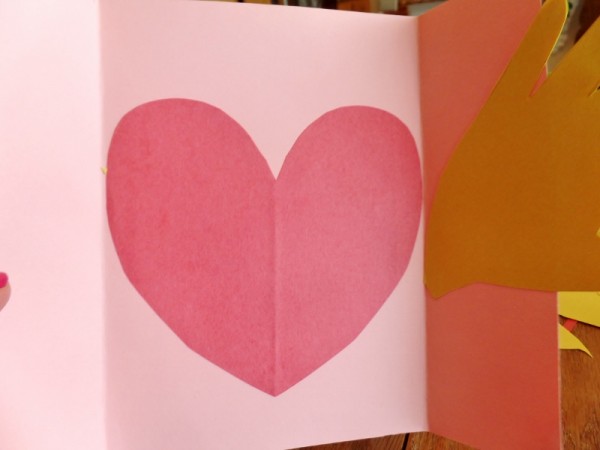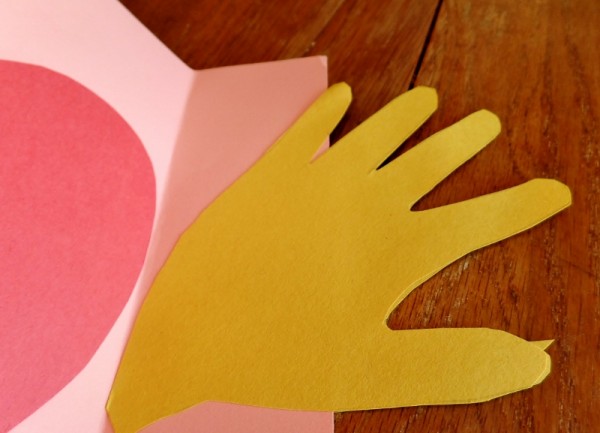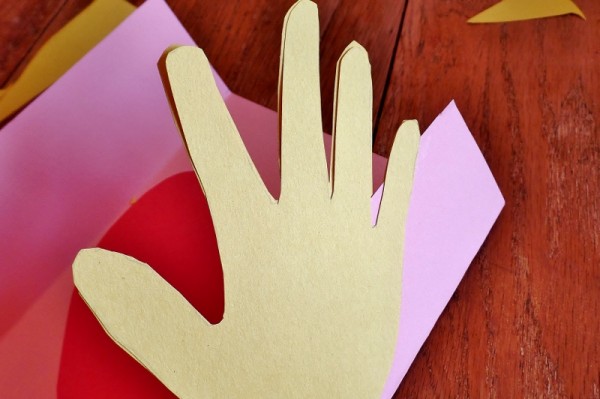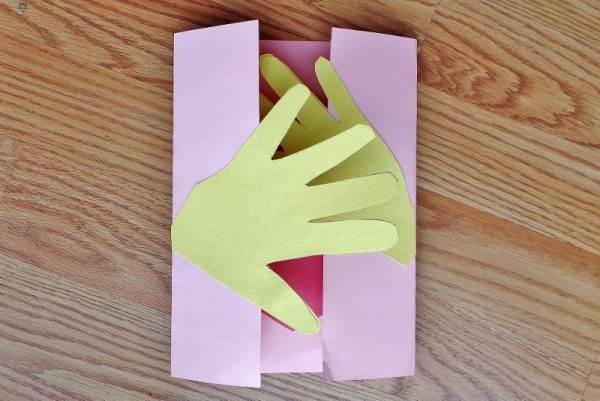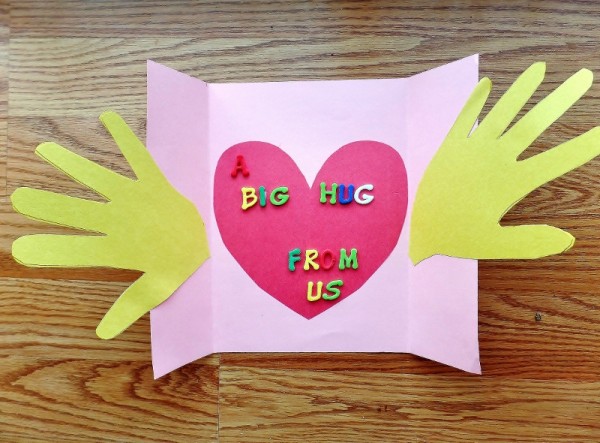 Simple, cute, meaningful. Better than a store bought card in my book.