Age a white powder coated metal canister with items around the house in just a few hours. Great for vintage or shabby chic design.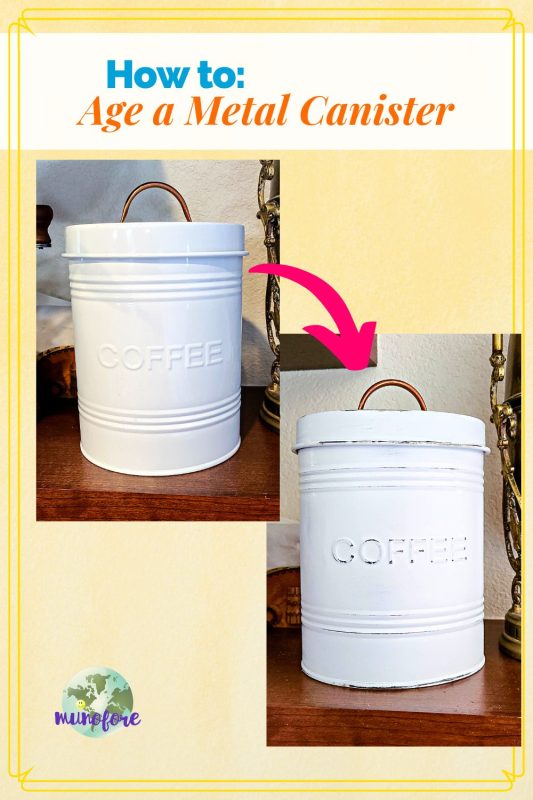 I got this cute coffee canister at a discount store.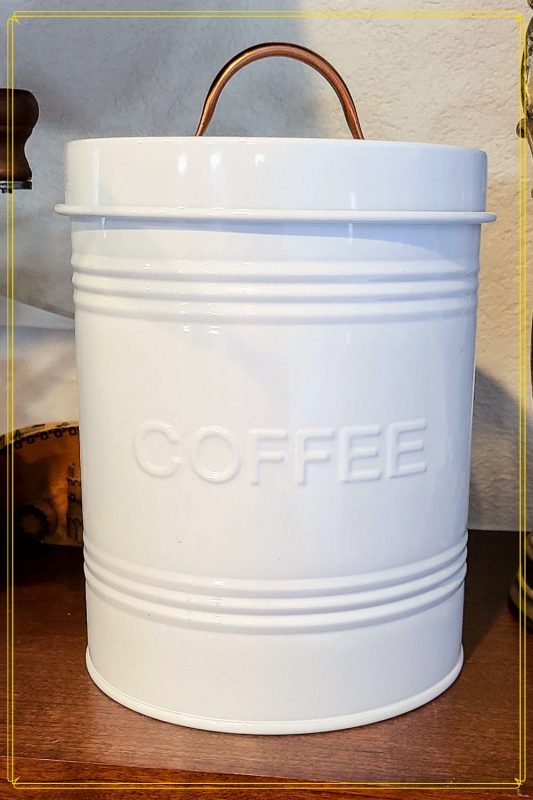 I liked the shape and thought the copper handle would accent the other items on the open shelves in my kitchen.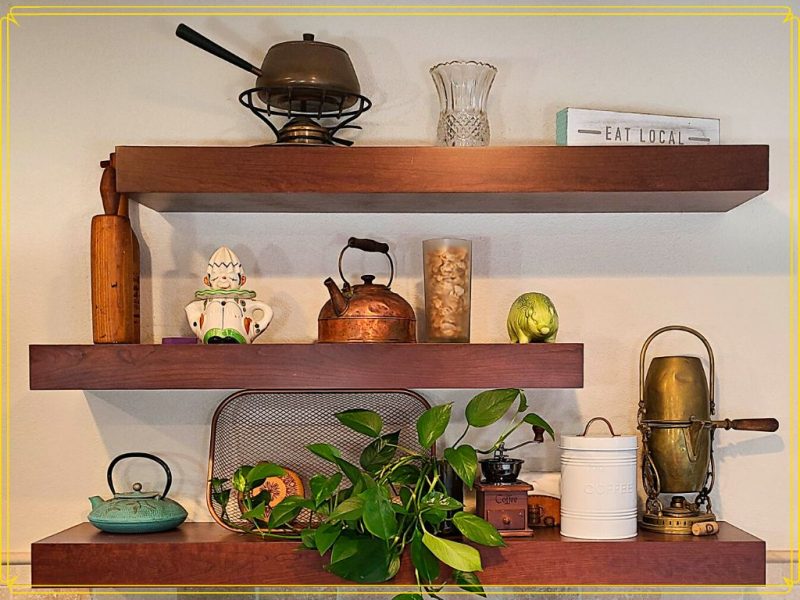 But, it was too new looking for the vintage look of the rest of the pieces. So, with a little research online and some trial and error I fixed it.
Supplies for Aging a Metal Canister
Supplies I used:
white powder coated canisters like these
hammer
coarse grit sand paper
white distilled vinegar
paper towels
zip to lock bag to fit canister
hammered copper spray paint like this
Instructions
How I made a new white powder coated metal container look vintage in half a day.
Start with Sandpaper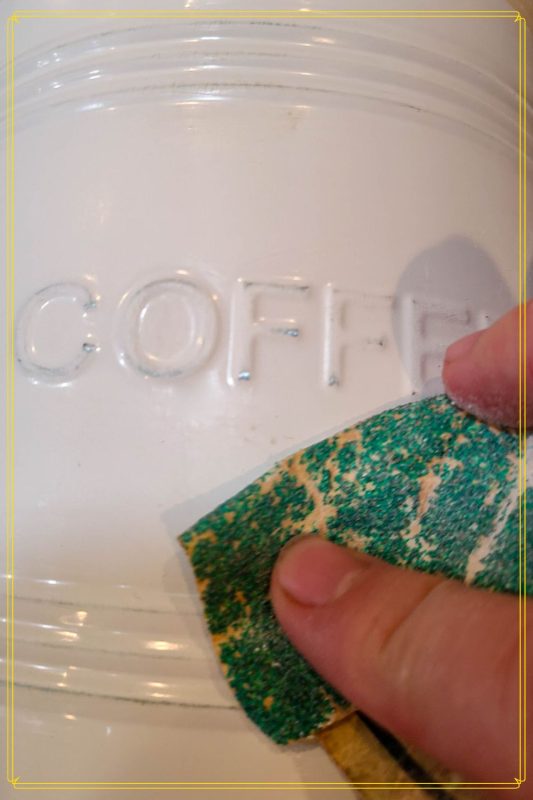 First of all the bright glossy coat had to go. I rubbed the whole thing down with coarse grit sandpaper to remove the glossy finish.
Then, I rubbed down to the bare metal places the would receive normal wear and tear: the raised lettering, around the edges, and especially the lid.
I wanted it to look like the canister had been banged, scraped and dropped during years of use.
Hammer Time!
I banged the can and lid in a few places then banged them back out to form some dents.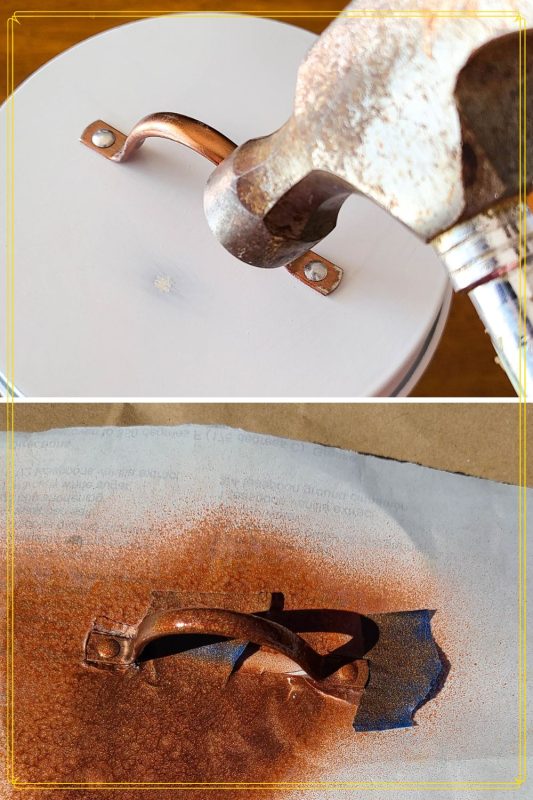 I really wanted to dent or bend the handle but it was actually made from a pretty hard metal and I was afraid I'd actually pull it off the lid instead of just denting it.

The copper was just a spray paint and not actually copper metal. For the cost of the canister I didn't think it actually was. If it was copper I could have added patina the copper with vinegar and salt (similar to the steps below, but adding some salt to the vinegar before wrapping).
Luckily, I had some hammered copper spray paint that looks like aged copper when dry.
Vinegar to the Rescue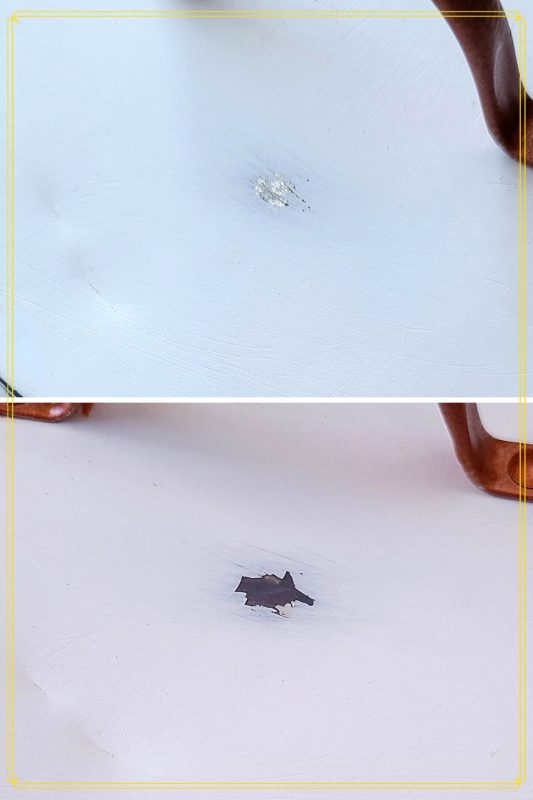 After all of the banging and scraping, I had plenty of metal underneath exposed. Unfortunately, it was bright and shiny, practically screaming "HI, I am new!"
Darkening it to resemble years of aging was simple thanks to one of my favorite multi-purpose household chemicals: distilled white vinegar.
I soaked some paper towels in the vinegar, wrapped it around the canister and put it in a zip to lock bag to prevent evaporation.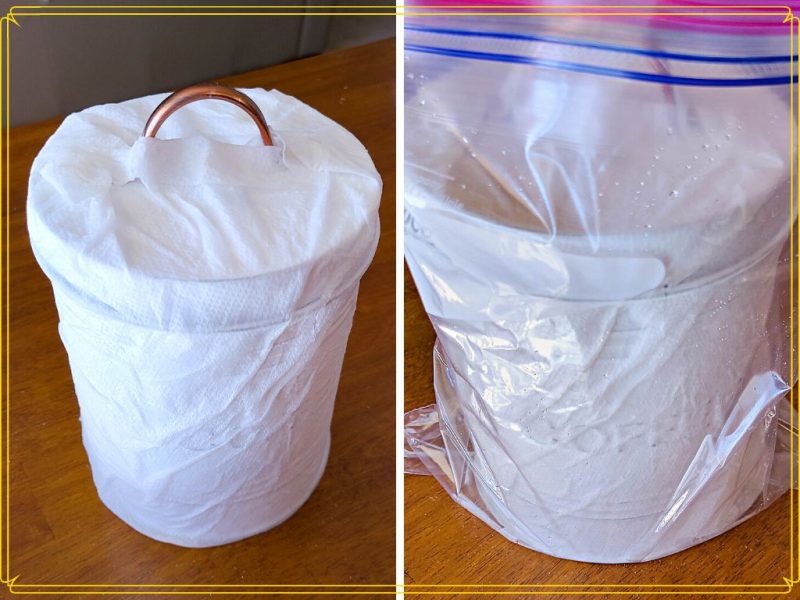 Then, I set it in the sun for 4-6 hours to speed things up.
I could have left it longer, but it was getting dark outside. When, I peaked inside, the canister was dark enough for me.
The Final Result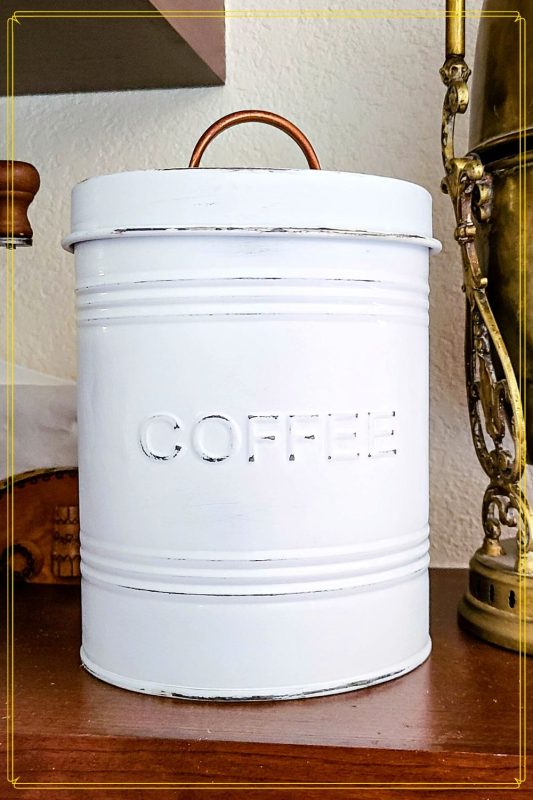 As you can see the lid dips in the middle, the white paint is matte and worn, and the bare metal is a dull and dark.
A much better fit for my vintage décor.
And for those wondering, yes, I actually use it to store coffee beans in a zip to lock bag for extra freshness.
More Craft Projects for the Kitchen