Moms do so much for the rest of the family throughout the year. It's nice to make her feel special at least once a year. Speaking as a Mom, most of us don't want expensive flowers, meals or presents. What means the most are the "gifts" that show you really appreciate us and all of our hard work. Listed below are some easy and frugal ways to spoil your mom this Mother's Day or any day.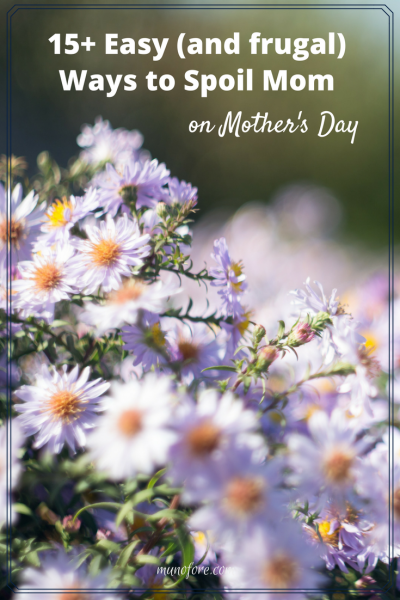 Special times
Rather than taking Mom out for lunch to a crowded restaurant on Mother's Day, why not plan a fun picnic. You can either have it at a local park, the back yard, or even indoors if the weather isn't co-operating. Spread the blanket out on the living room floor and you won't even have to contend with ants!
Springtime is a great time to fly a kite because it is often windy and warm. It probably won't matter what type of kite you fly as long as you have fun doing it. Make your own kite or pick one up at a discount or dollar store. Then go fly a kite together as a family.
Create a day spa in the privacy of your own home. Set up candles around the bathtub, find some nice bubble bath, play soothing music and then get the kids out of the house to let Mom have time to enjoy the peace and quiet.  She'll definitely feel spoiled and pampered.  Here's an easy Milk Bath in Jar recipe you can make for her.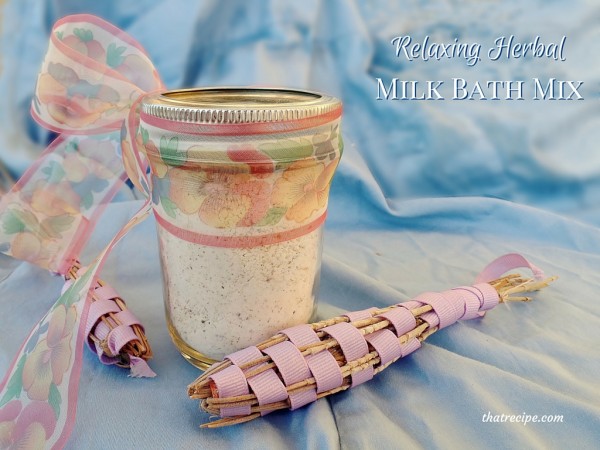 Feeling up for making a Mother's Day Brunch? Here are some simple recipes for a simple healthy meal.
Books and writing
Find a favorite book shared by Mom and the children. If the children can read, have them record themselves reading the book. This idea can also be used with children who are small; instead of having them read, give them specific words they can say while you read the book. Mom will love having this memento of her children's voices, especially when they get older.
Print one of our Mother's Day cards or have the kids make this Big Hug card and have the children write a short paragraph explaining how special she is. If they can't write, have them dictate what they want to say. Be sure to write it down verbatim so Mom knows exactly how they feel – even if what they say is funny.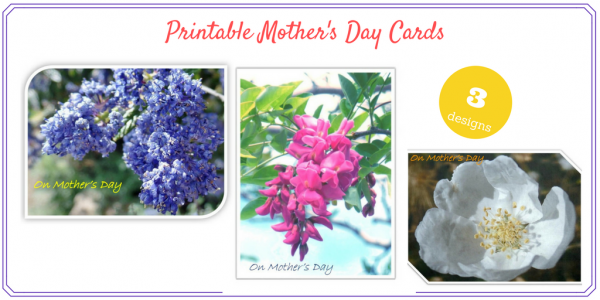 Make a coupon book she can use at a future date. One hour of time alone is a good coupon, and vacuuming or ironing could also be offered. Teens could include coupons for taking younger siblings to play dates or practices; they could also provide babysitting services so Mom and Dad can go out. Younger children can include coupons for doing dishes, cleaning up their room or taking out the garbage. A back or foot massage is always appreciated, but she may enjoy the coupon for a breakfast in bed most of all. Use your imagination. Think of things the children could give her and then a few from you.
Fun with Photos
There aren't many Moms who don't enjoy pictures of their children. Why not find a clear box and put photos inside to make a photo cube? Mom will love the pictures and having them inside a clear box will protect them. When she wants a different picture, she can flip the cube to see a different smiling face.
Or take some photographs of the children during various times of the day and night. Then create a collage with the photos. Be sure to write down the children's ages and the date it's to be given so Mom will be able to think back to how the children were when they were younger. If you can get it laminated at an office supply store or printer, this will protect the photos for years to come.
If you want to get really crafty, you can make some easy flowers with construction paper and chenille stems with the children's photos on them. Full instructions here if you need them.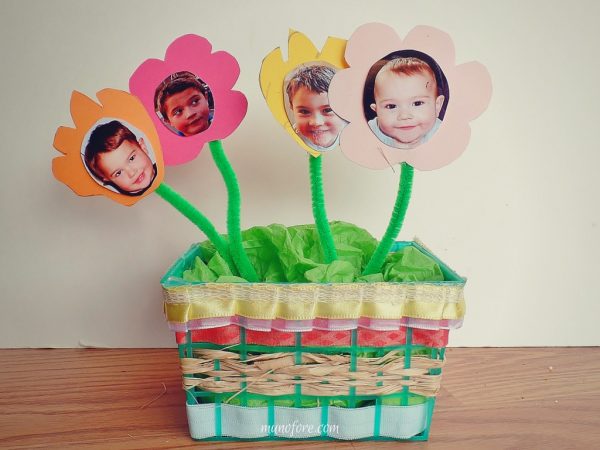 Get Mom in the picture! Moms are usually the family photographers. Even if it is only on Mother's Day, make it a point to take pictures of Mom with the kids. Some can be posed, but candid shots are great. Make a photo album or collage and give it to her after Mother's Day. GASP! Yes, gave her a second gift after the day.
[Tweet "Spoil Mom on Mother's Day without breaking the bank. #mothersdayideas #frugalgifts"]
Get Crafty
Find a plain t-shirt in Mom's favorite color and washable fabric paints. The children can place their hands or feet in the paint and then onto the shirt. Write "My mom is covered in hands of love" or "My children walk all over me" with the names, ages, and date the shirts were made. Be sure to follow the directions to make the paint permanent.
Have the children pick out some pretty beads from the craft department or a craft store. Get the string and clasps while you're there. Then let the children make Mom a one-of-a-kind bead necklace.
If she loves plants or flowers, buy a terracotta pot and paint it. You can place a plant in the pot or use it as a container for candy which has been wrapped in color cellophane and green chenille stems.
Using craft sticks or twigs from your yard, you can make a vase, pencil holder or candle holder for her desk. Start out with a clean, empty can and glue the craft sticks or twigs onto it, or clip the clothes pins on a short can (full directions here). Tie a raffia or fabric ribbon on the can to both keep the sticks on the can and add a decorative touch. If making a vase, fill it with the photo flowers mentioned above.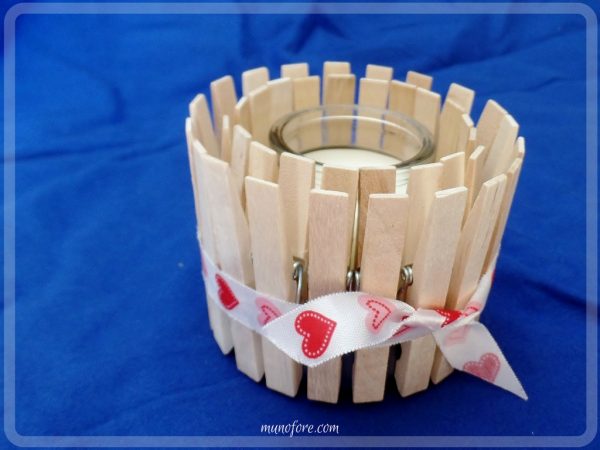 Create a homemade message board. Find an old picture with a frame. Take the picture out, cover it with fabric and stretch ribbon from one side to the other to create diamonds. Staple the ribbon around the edges and place it back into the frame. When it is hung up, Mom can place notes or pictures on it so she can keep track of things that are important.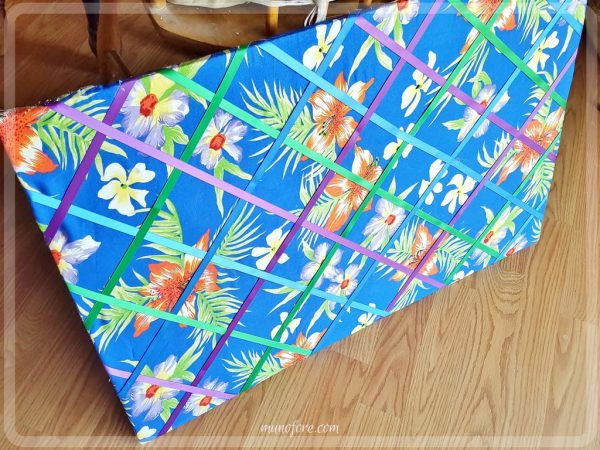 You don't have to spend a lot of money to make Mom feel valued. In fact, any of these ways to spoil mothers on their special day will probably do just fine. Of course, anything you give that comes from the heart will be treasured because she knows it came with love.