This lovely lighted potpourri jar adds a simple festive touch for Valentine's Day.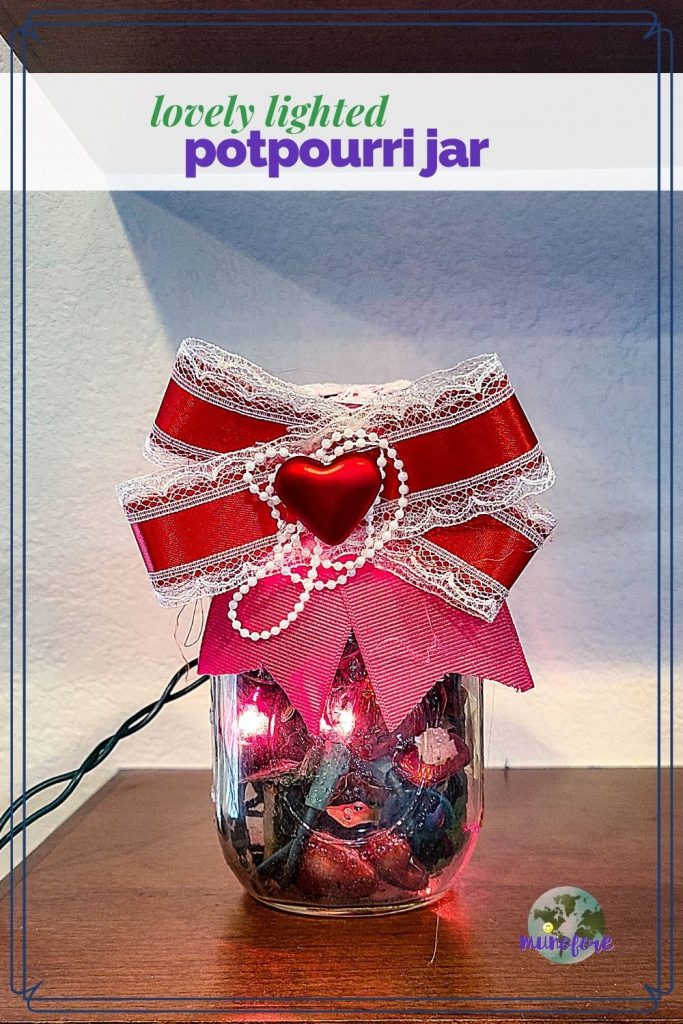 Years ago, my sister in law gifted me with a cute mason jar filled with potpourri and holiday lights with Christmas decorations on it. When it is plugged in the lights gently warm the potpourri releasing it's lovely scent.
Since my kitchen remodel I have the perfect place to display it with a plug nearby and thought I'd remake it for all seasons so we can enjoy it all year.
The Valentine's Day themed one has helped combat the drab and dreary January days that usually occur after the Christmas decorations are packed away
These make great gifts for family and friends, or make one or two for yourself.
Supplies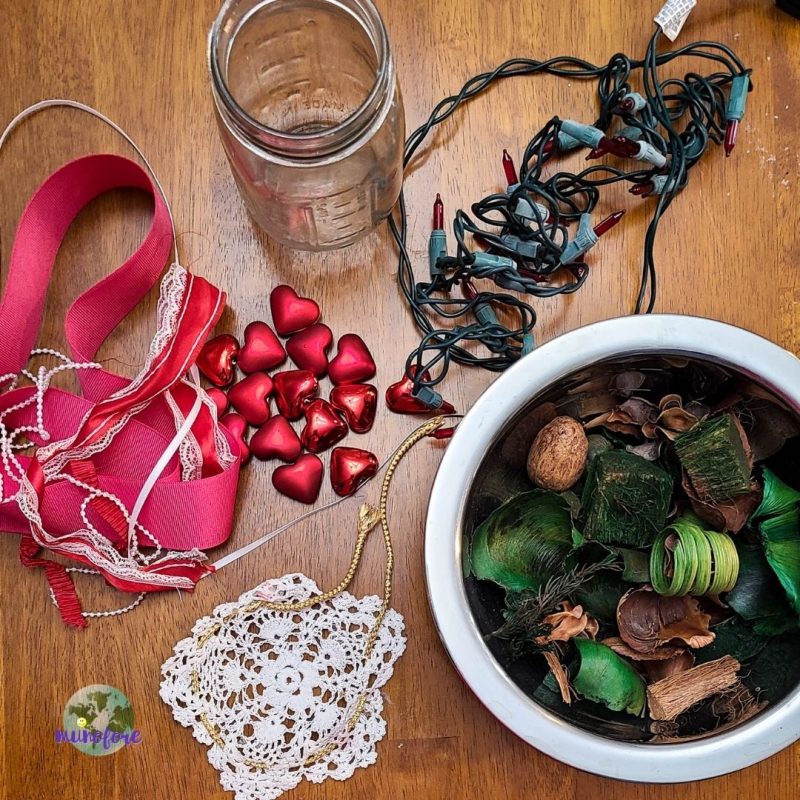 I would normally link to the supplies I used, but they were just things I had in the house.
You can use battery powered or LED lights, but they probably will not produce enough heat to warm the potpourri. If you have ever felt mini lights while they are on you know they are not hot enough to burn anything, but you can definitely feel a slight warmth.
pint or quart mason jar
1 strand 35 light red (or pink or clear) mini lights
potpourri
5 inch cotton lace doily
ribbons, beads and other decorations (heart shaped vase fillers)
white glue or hot glue gun and sticks
Instructions
First I tipped the jar on it's side and slide in some of the vase fillers and about a third of the lights.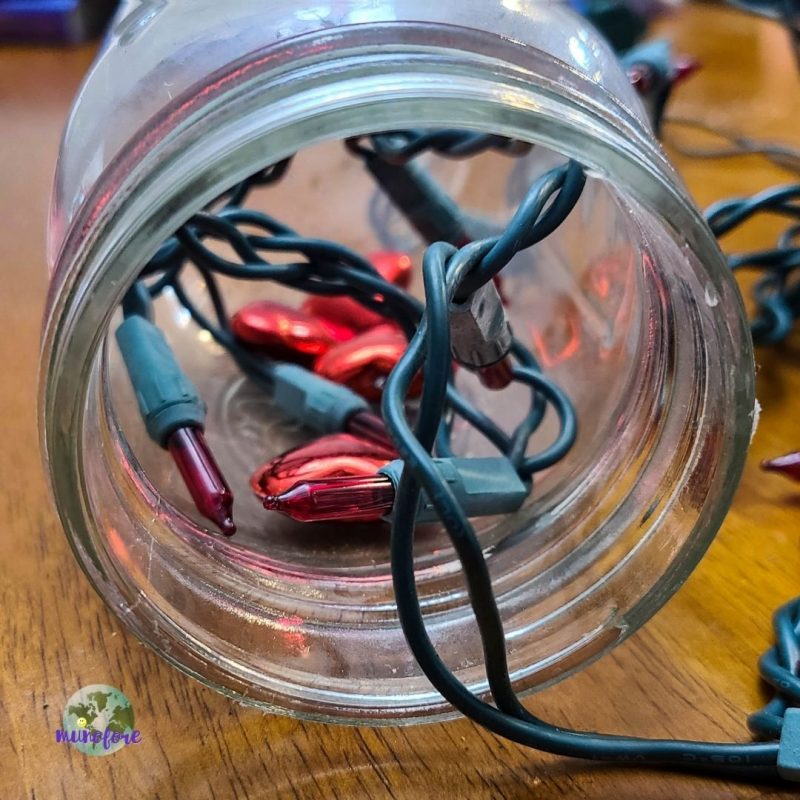 Then I put in some potpourri.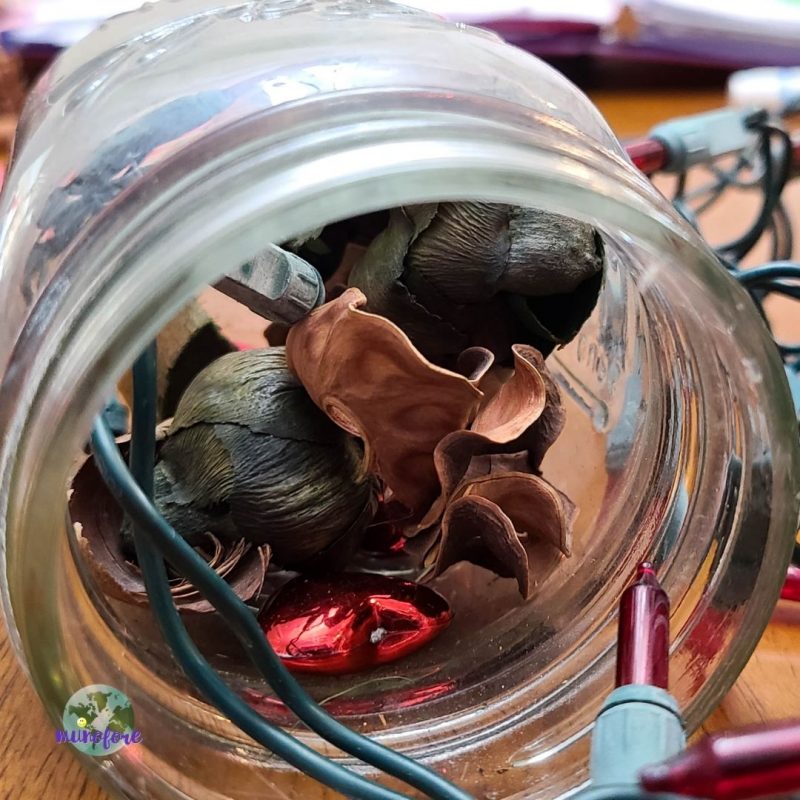 Then I pushed in a few more lights, then more potpourri. Rinse and repeat until filled.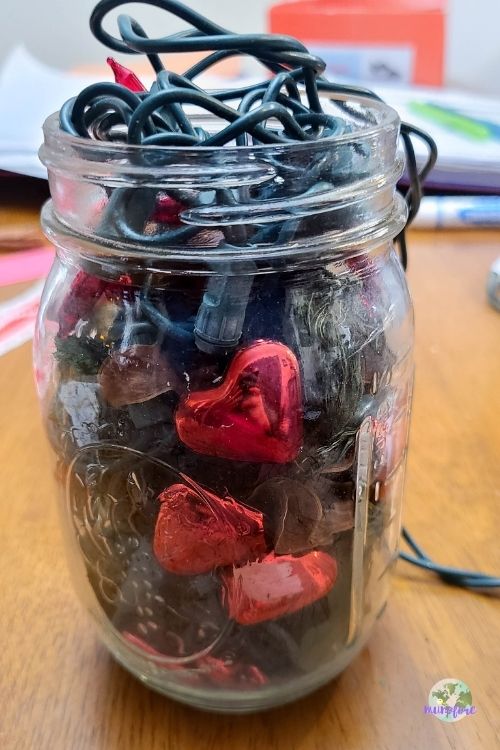 Next up, top it with a doily so the light and fragrance can come out the top.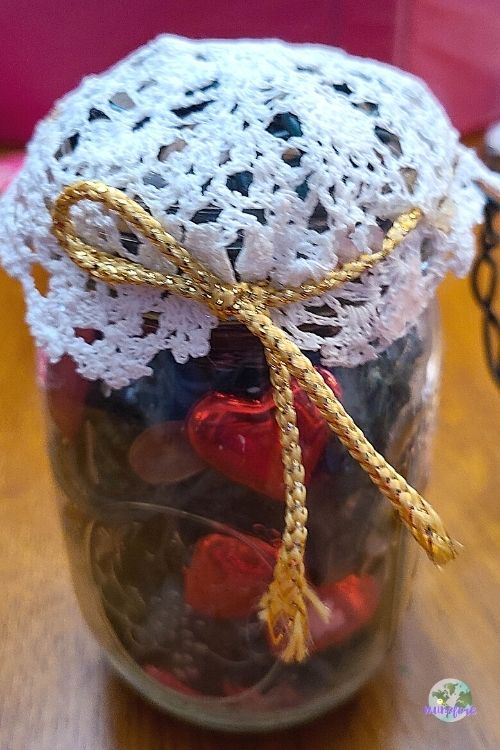 Finally, I decorated the jar with ribbons and mini pearl garland. I had hot glued together.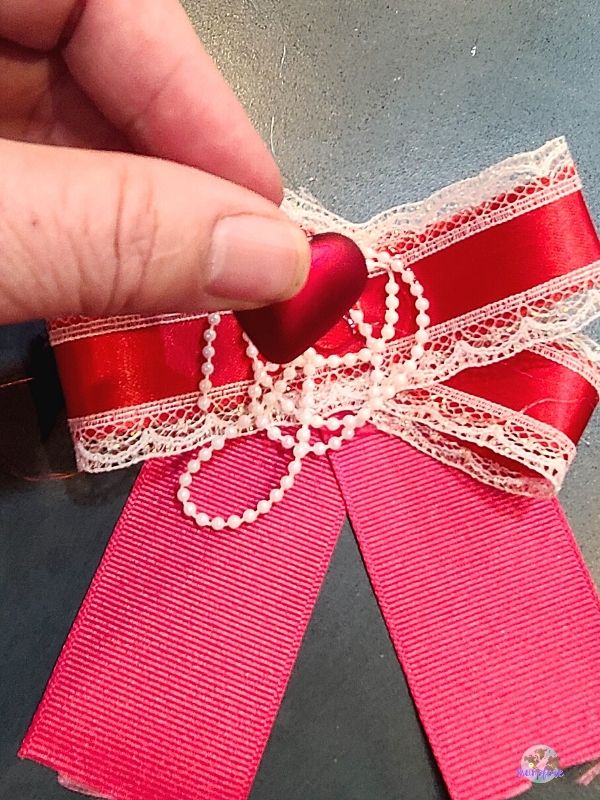 All that was left was to put it on the shelf and plug it in for some nice Valentine's Day cheer.