You can have a beautiful Thanksgiving tablescape with minimal cost and effort. Save your energies for the important part... the food! ha ha!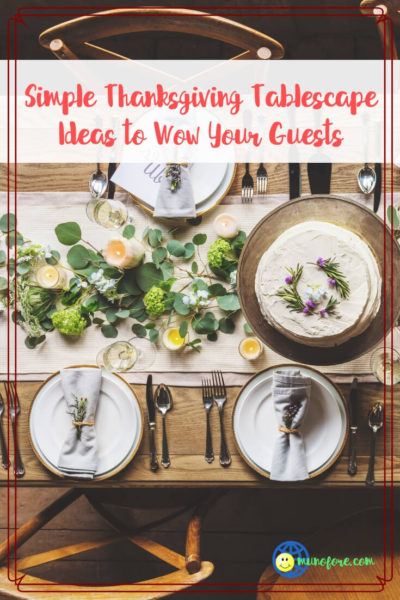 Thanksgiving was originally a time to celebrate a bountiful harvest. With that idea in mind, you can create thanksgiving table decorations with natural autumn colors and textures.
Thanksgiving Tablecloths and Runners
You can use a rich jewel-toned tablecloth such as deep red, golden yellow or orange. Add contrasting colored cloth napkins if you have them. Another fun yet inexpensive idea is brown craft paper, add some crayons or markers to the table to let kids, and adults too, doodle on it. Or just go with a bare wooden table.
A colorful runner down the middle can add elegance or shabby chic style - whichever theme you prefer.
Thanksgiving Centerpieces
Keep the centerpiece on the short side since people will be seated at the table. You want your centerpiece to allow you to have a conversation with the person across from you and to be able to pass food across. Of course, if you love a tall, dramatic centerpiece you can always remove it before the food arrives.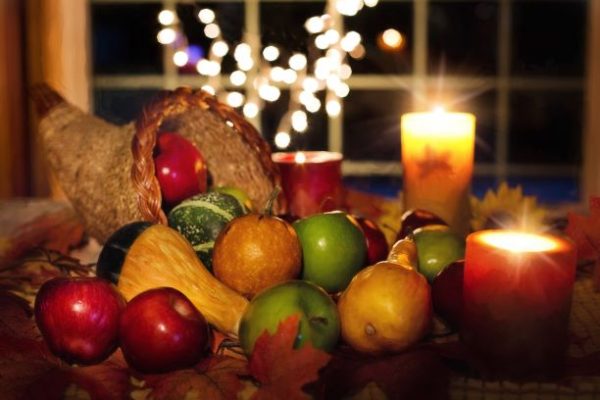 Candles of varying heights and widths can be added to the table. You can put the candles on a mirror for added interest. Or stagger them along the width of the table along with a simple cornucopia and seasonal squash and fruit, Indian corn, pine cones, acorns, etc.
Thanksgiving Place Settings
Stacking the main dinner plate on top of a golden charger can create a dramatic statement. It also helps the table look coordinated even if you need/want to mix and match plates. Here's an inexpensive 4 pack of plastic ones, or choose higher quality to last for years to come.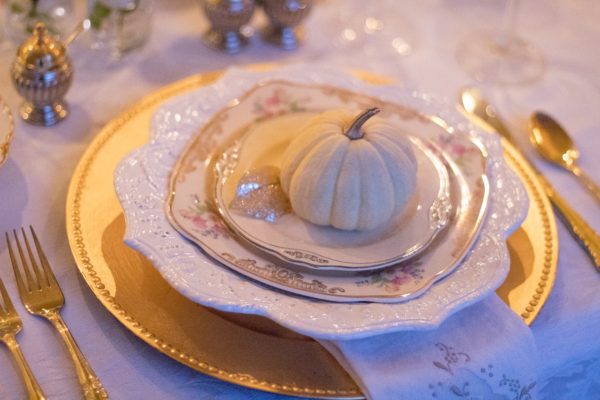 Create simple napkin rings by tying some fresh berries or leaves (or silk ones if you prefer) around the napkin with raffia or twine.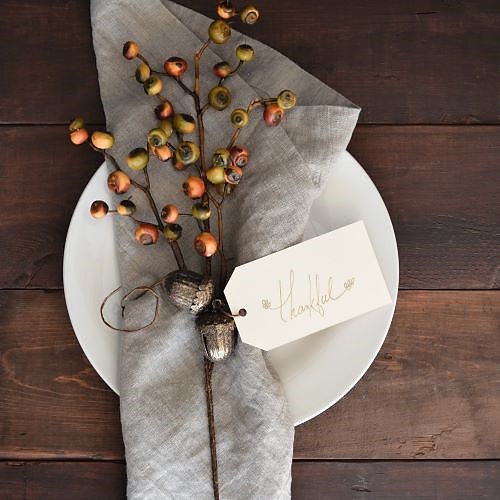 Free printable Thanksgiving name tags.
For simple place cards, I have two free printables you could use. Print them on card stock, cut them out, add the names. Boom! done!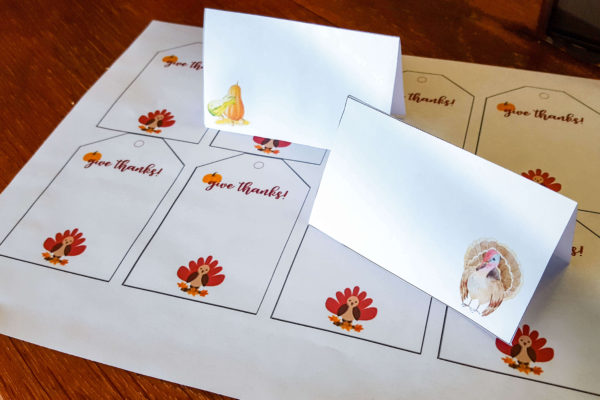 You might also like these free printable bottle labels: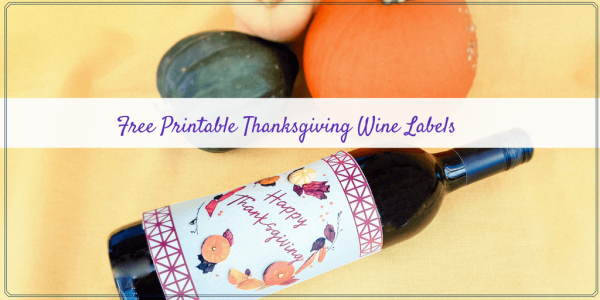 Thanksgiving table decoration ideas don't have to be elaborate to be beautiful. Think about the things you enjoy most about the fall and incorporate those ideas into your decorations. And remember the most important part is the time spent with loved ones.
Simple Thanksgiving Tablescape ideas that will impress your guests without breaking the bank.