Whether you are interested in saving the planet, reducing our dependence on foreign oil or just saving yourself some money there are a few simple things to conserve energy on your home.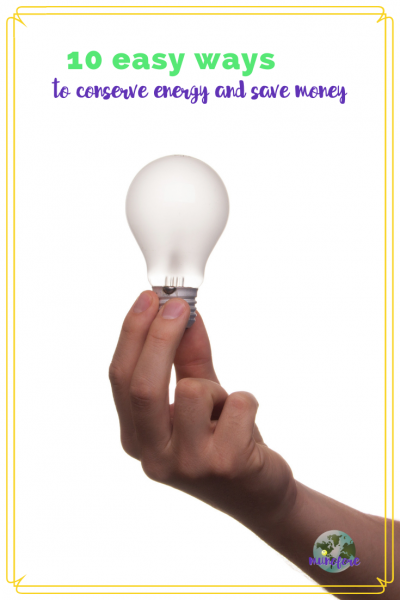 Use Natural Lighting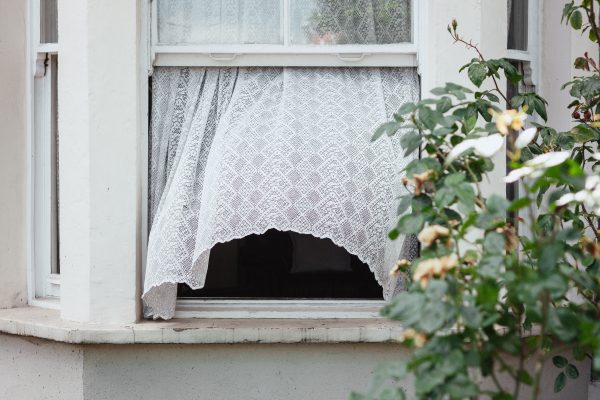 We'll start with the most obvious first. Open up your blinds and let in the natural light to avoid using electric lighting. Not only does natural light help you see, but it will also keep your home warmer in the cold months.
Add More Window Coverings
Wait, didn't you just say to open up the blinds for light? When the sun is out in the winter you want to let the sun shine in and warm up your home, but closing your drapes on cold winter nights or when the sun is beating in on hot summer days is a smart move. Layered thermal drapes add a layer of insulation to the windows helping to keep the cold out in winter and the heat out in summer.
You can also consider solar shades, solar window screens or solar film to block some of the UV rays.
Open Your Windows
During the fall and spring you can do without heat or air conditioning by opening your doors and windows and letting the natural air into your home. Not only will you lessen mold spores and the possibility of illness in your home, but you'll all feel better too. You'll use a lot less electricity in the process while improving everyone's mood in the home.
Assuming the pollen count is low, of course... ahchoo!
We also open our windows at night in the summer as soon as it is cooler outside than inside and create a cross breeze through the house.
Buy LED Bulbs
These light bulbs last a lot longer, plus they use most of their energy to produce light instead of heat. What's more is they don't contain mercury so they're safer for the environment. They do initially cost more, but you will save money over time since they last much longer than traditional bulbs.
As a bonus, many will work with Alexa or Google Home without a hub if you are interested in home automation.
Turn It Off
Not only should you turn off lights when you leave the room, but you should also unplug appliances that aren't in use to avoid using extra electricity. While I am not about to unplug my TV every time I turn it off, my Instant Pot stays unplugged when not in use.
It's actually safer as well. Many fires start from plugged-in appliances that short. As fans of This is Us know all too well.
Buy Energy Efficient Appliances
Most appliances today come in energy efficient models and it's worth it to buy them. The designation for these appliances is called "energy star" and you can look for the ratings on every appliance that you need to buy.
A 25 your old washing machine consumes copious amounts of electricity as well as water. You would be surprised how fast you recoup the cost of a new appliance in energy savings.
Only Run Full Loads
Dishwashers, washers and dryers work best when fully filled. You'll use less gas, less electricity and less water by ensuring that you have filled each appliance fully before operating it. This is especially true of older models that don't weigh the contents before choosing how much water is added.
Use Appliances at the Right Times
Running your major appliances in the middle of the day during the heat of summer makes everything work harder. These appliances generate heat which means your air conditioner has to run more often. But, that can be a nice little warming bonus in winter time.
Improve Your Insulation
If you find that you're often cold during the winter even when the heat is set to about 68 degrees F, or if you feel drafts or cold/hot spots, it may be time for some new insulation.
Check around windows and doors for hot or cold air coming in (depending on the weather outside) add new weather stripping and caulking.
Take Shorter Showers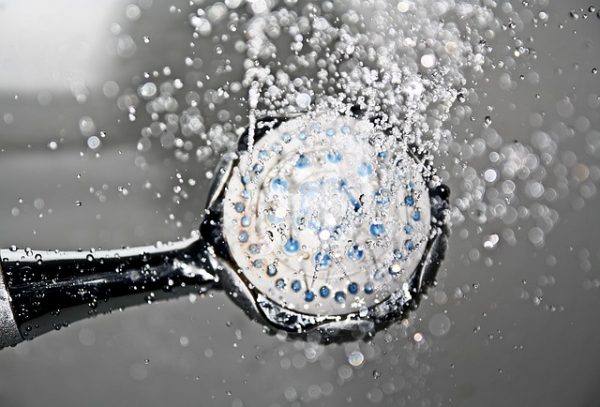 Having lived through 6 years of drought here in California we are in the habit of short showers around our home. Not only do shorter showers conserve water, they save electricity (or natural gas) as well. It costs a lot of money to heat water. Turn your hot water heater down to a lower temperature that is in line with safety but that still uses less energy. You can also consider a "military shower", turning the water off while you soap up then rinsing off.
Saving energy can help our planet and help your budget with a few simple changes. You can even make it fun to figure out how little energy you can get away with using to live your life as comfortably as possible.