Reuse brown paper shopping bags into useful items around your home.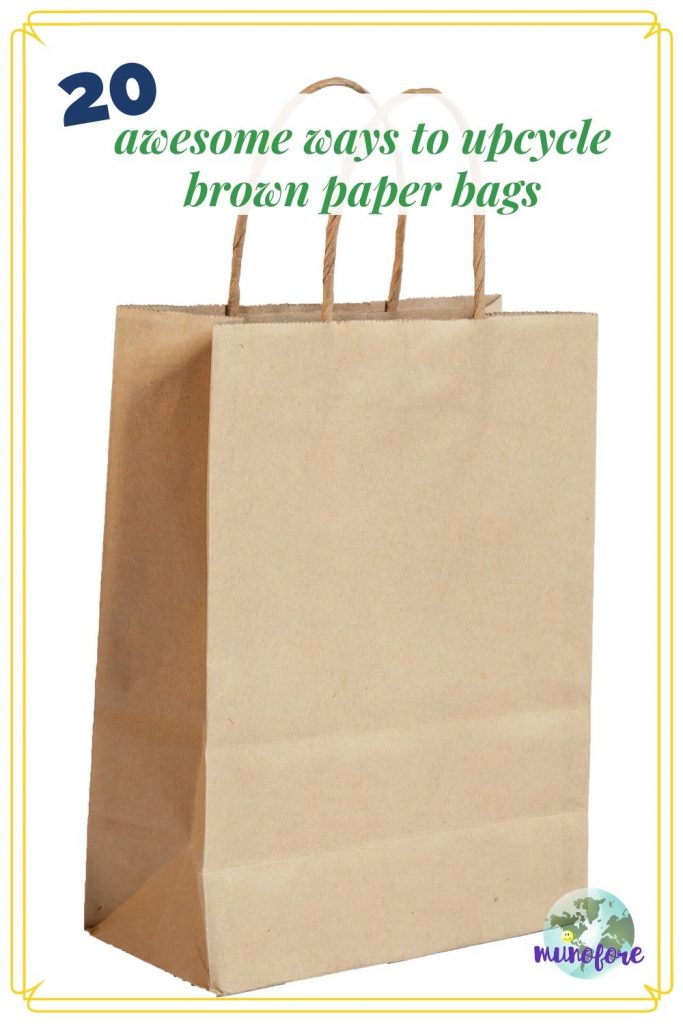 Since the start of the pandemic, my local produce delivery service has turned to large brown paper bags with handles for delivery instead of the reusable boxes they had been using for years.
Not one to let these beauties end up in the landfill, I decided to make a list of all of the wonderful ways you can use them in the yard, for crafts, or even as home decor.
In the yard
Compost
Shred the bags and added to the compost pile to create wonderful nutrients for your garden. You can even get another use out of it by using them to collect leaves, grass and other compostable materials before adding to the compost pile. more details
Weed Barrier
A compostable weed barrier? Sure! The bags will break down with the combination of heat a moisture, but they can be used to provide a temporary weed block allowing other plants get established before being over run by weeds. more details
Gifts and Shipping
Gift Wrap
"Brown paper packages tied up with string..."
Gift Bags
Decorate the bag (or leave it plain) put in a large gift like clothes, blankets, board games, etc. Add some tissue paper and a bow and you are done!
You can even deconstruct larger bags to make smaller bags. more details
Envelopes
Envelopes are pretty easy to cut and fold and the brown kraft paper will make your card stand out. more details.
Gift Tags
Stop buying gift tags and make your own. You can use these printable templates or search for an SVG file to use your die cutting machine.
Packaging Material
Do what the online guys do and use them as padding for shipping. Okay they use rolls of thin kraft paper, but the idea is the same: just wad them up and add to your box.
Get Crafty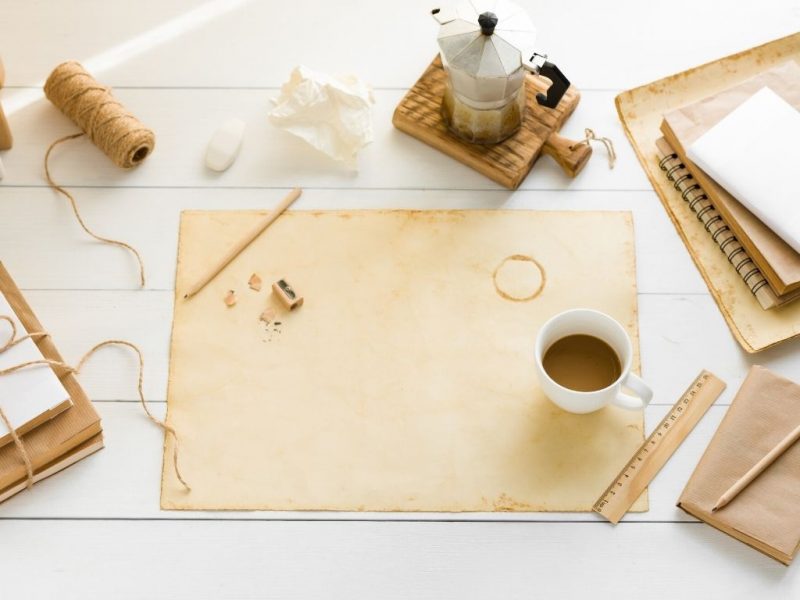 Book Covers
Do kids still have to make these? I use to make mine from grocery bags then add photos of friends, comic strips inserts from cassette tapes, etc. Then I covered them with clear contact paper to last the entire school year. I still have a few - thanks, Mom!
Book/Journal
Instead of covering the book, make an entire book or journal with the paper for you or the kids. more details.
Baskets
Cut the bag into strips and weave them into baskets. more details.
Origami and Other Paper Crafts
Cut open the bags and use the paper to make fun paper projects like paper flowers and an origami snack holders and holiday ornaments.
Cut the bags into 12 x 12 or 8.5 x 11 sizes and use them with your favorite die cutting machine to make all kinds of things.
Craft Table Cover
You may not be a messy crafter but I am! Cut open the bags and cover your workspace to protect the table from paints, glue, glitter, etc.
Make Paper
Use up the scraps from other projects to make your own paper. more details
Home Decor
Place Mats or Table Runner
Cut the bag open, then cut into rectangles and decorate for rustic place mats. Or use them in the center of the table like this.
Planters
This is a spin on the woven basket above, except it is made around a plastic container that can hold a plant. more details
Paper Fans and Palm Fronds
If you have a tropical theme in a room you can fold them into giant palm fronds and fans to decorate the walls. more details
Cover Floors
Rip the paper bags into strips, glue them on a cement or plywood floor, then add polyurethane on top. WOW! more details
A Christmas Tree
Have you seen the project of turning lunch bags into a mini fall tree? This couple expanded upon the idea to make a full size Christmas tree.
And finally...
Donate them
I know some elementary school teachers that would love to have a bunch of bags for book covers, crafts, desk covers during crafts, etc.
Contact your local pet shelter to see if they can use them to shred for bedding.
Recycle them
If you can't think of anything else, at least make sure they go into the recycle bin instead of the trash.