Candles can add a dramatic touch to any setting. You can easily transform a plain inexpensive candle into a beautiful part of your decor be it shabby chic, ultra modern, Victorian, beachy or seasonal.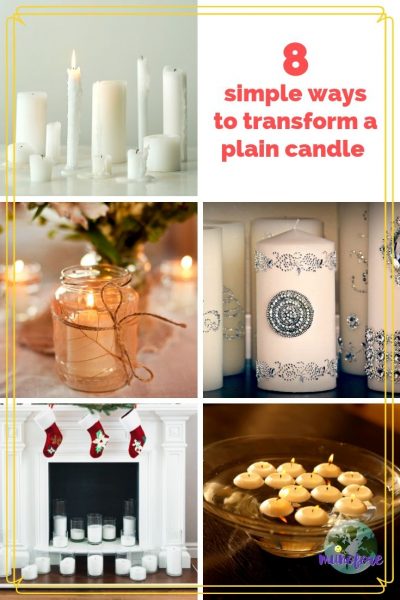 1. Place them in a jar
One of the simplest ways to transform a simple candle is with the container. You can use simple mason jars or any variety of upcycled transparent jar. Use a colored jar or paint it, or you can add ribbons, rope, and even glitter to it. Mason jars aren't just for canning, they can be for shabby chic and even upscale décor with the right additions.
2. Reflect the light
A great way to make candles do double duty is to arrange many of them over a mirror (like this vintage one similar to one my grandparents had that I saw on Etsy years ago). Add small touches such as stones, glitter, garland, and other accouterments that will make the candles stand out.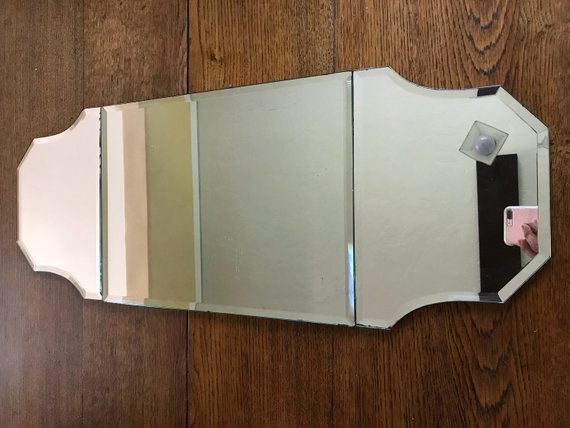 3. Fireplace
If you have a wood burning fireplace you can use different sizes, shapes, and heights of candles and put them inside the fireplace with the flue open so the smoke will go out. Light them all and it will be beautiful. People won't really realize they're candles until they look closer.

DO NOT USE WITH A GAS FIREPLACE - like mine 🙁
4. Melt It
You can also create awesome candle holders by melting candles around a container such as a wine bottle. Another neat idea is to take a simple wood frame, melt candles of different colors so that it runs down the wood frame, then attach wrought iron candle holders with candles in them to the frame. Put the frame on a wall that you want to add interest too.
These candles make this project even easier. Unless you already have a bunch of cheap candles, then use those first - waste not want not.
5. Float Them
Tea light candles can float, as can round-shaped smaller candles. You can add a bunch to a large bowl or have a few individual glasses with some greenery and a single candle. Floating candles in water is a great way to bring in the holiday spirit.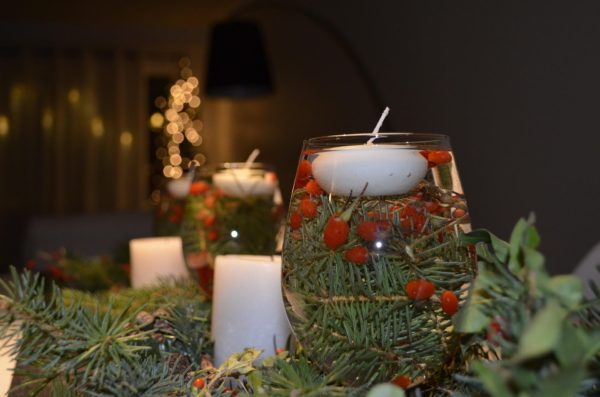 6. Paint It
Painting candles can be a little tricky to get the paint to adhere. But you are only limited by your imagination for designs and colors. Learn how to paint candles the easy way on Better Homes and Gardens.
7. Ribbons, Rope or Clothes Pins
You can change any container with a little ribbon or a rope tied around it to make it look different. Try lace, ribbons, hemp rope and more. You can even use sparkly garland to make it more festive. Just be sure your decorations are away from the wick and flame.
My mom made this candle holder out of a tuna can, clothes pins and other decorations that can be switched up every holiday! Get the instructions here.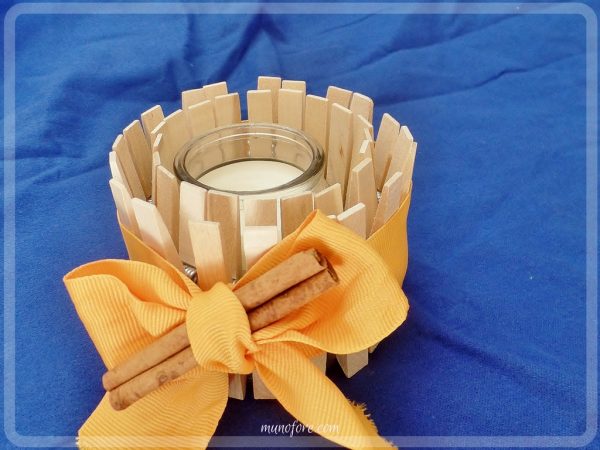 8. Tea Cups
And finally an idea I stole from my sister-in-law who made these for a few of us for Christmas. Buy used teacups at thrift shops and put smaller candles directly in them or, do as she did, and pour your own candles into them with a candle-making kit like this. 
There are many ways you can dress up a simple candle to make it even more festive. All you have to do is think about the mood you want to project and how you can accomplish that. Don't be afraid to try things.
But, do be careful about having flammable things near the flame of your candle once it's lit.