I have finally finished my door wreath for September after much trial and error. My husband calls it "tinkering" but some projects I need to experiment with over the course of a few days until I am finally happy with it. As was the case with what I have dubbed the Autumn's Beauty Wreath.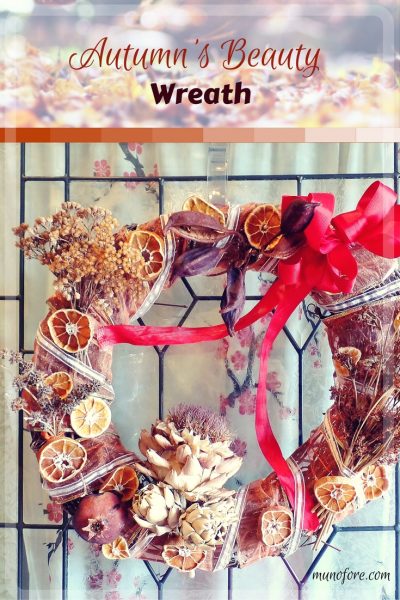 Actually, once the Autumn rains finally come (hopefully soon!) California native plants act more like it Spring in other climates. This is when the native plants begin their cycle of regrowth after being dormant in our long hat summers. So this is actually more of a late Summer wreath.
Continuing with my goal to decorate the door using only what I can find in the house, I gathered up some seed pods from the garden as well as attractive and sturdy looking flowers. I started with much more than these, but many disintegrated before I could even get them on the wreath.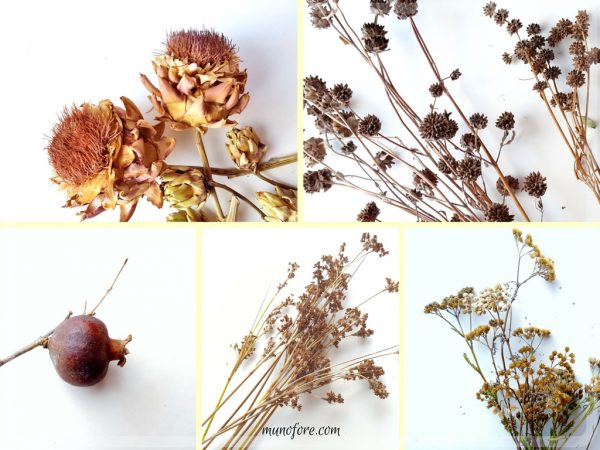 My first attempt was to wrap the wreath with the red ribbon.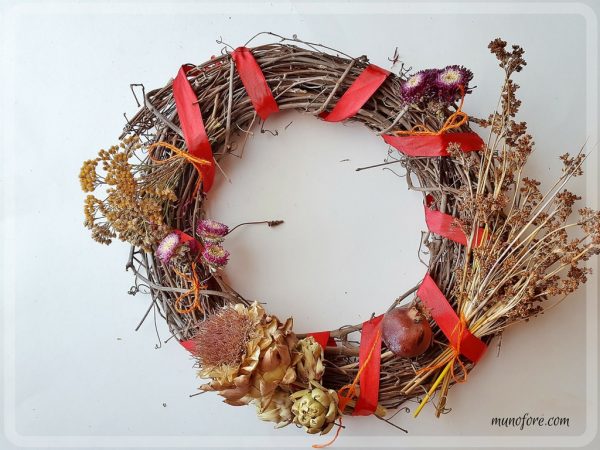 I wasn't thrilled. Too much of the wreath. So I wrapped it with see through orange ribbon.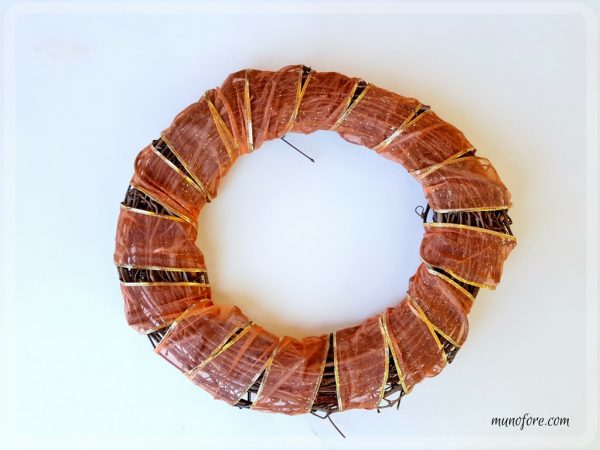 Better! Plenty more color and I could still see the structure of the wreath.
Hated the orange ribbon and still missing something. So I sliced some tangerines and dried them.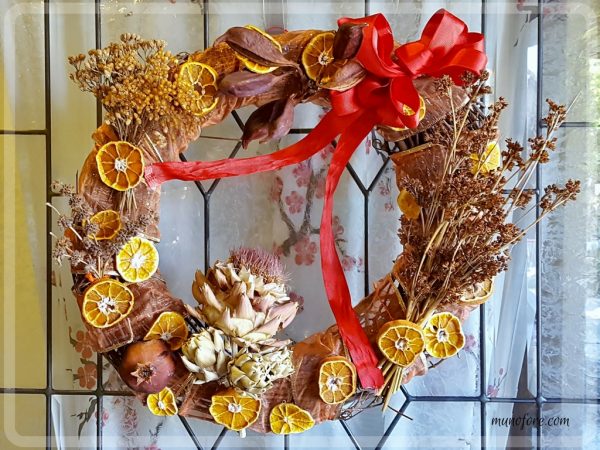 I posted this on Instagram asking for opinions and someone suggested a little white. So I draped some white ribbon around it.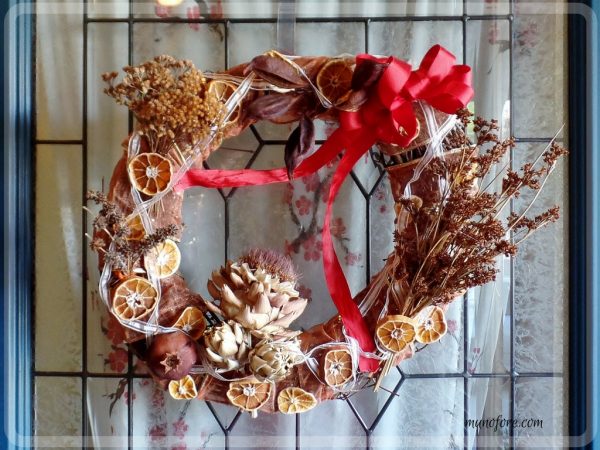 The color was definitely what it needed, but it looked like spider webs to me. It isn't Halloween time yet!, as my son reminds me every time I ask about a costume.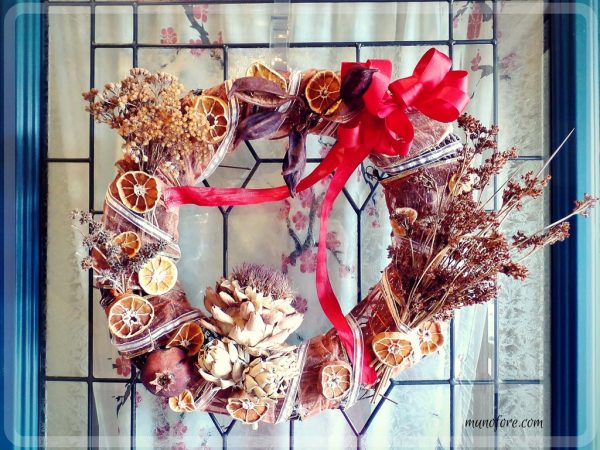 Finally! This is much better. But I still think a bunch of California buckwheat flowers in the lower right would make it perfect. Luckily I want to add that plant to my yard soon, so maybe I will have some to spruce it up next year. For now I am done.
[Tweet "Autumn's Beauty Wreath created with flowers and seed pods from my yard. #crafts #autumn #gardening"]
Save