The amazing Erlene over at My Pinterventures paired up 80 bloggers for a fun Ornament Exchange.
We each needed to make or buy an ornament for under $10 and send it to our partner. Today I am going to show you how I made this cute Bird Family Grapevine Wreath Ornament, plus give you a mini preview of a few of the other ornaments the participants have made.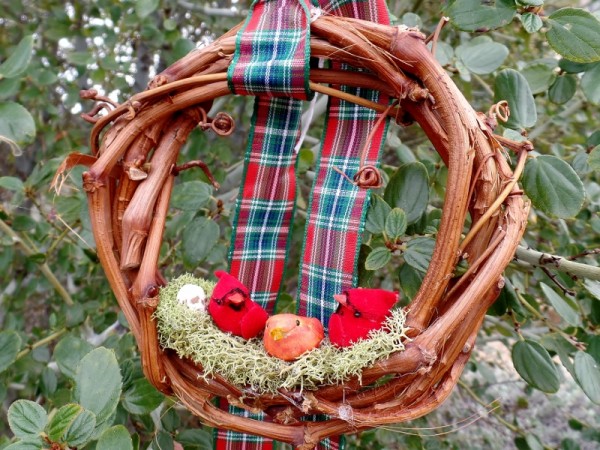 My partner was Alexis at Lexi Michelle Blog. Like me her Christmas tree ornaments are "eclectic". Neither one of us have a theme or color preference and most of our ornaments are gifts from family and friends (I call mine my Memory Tree).
This gave us both free reign, but also gave us nothing to go on, ha ha! A quick search of her blog gave me a few hints, family is important to her including her husband, son and another little one that will be arriving in the spring. Which gave me the idea for this cute little bird family complete with egg.
Supplies:
small grapevine wreath
decorations (in this case, birds)
moss
ribbon
glue gun
wooden biscuit or small piece of other wood (optional)
drill (optional)
paint (optional)
embroidery floss (optional)
Directions:
I did not actually buy a wreath for this, because I have plenty of grapevines that needed trimming this time of year.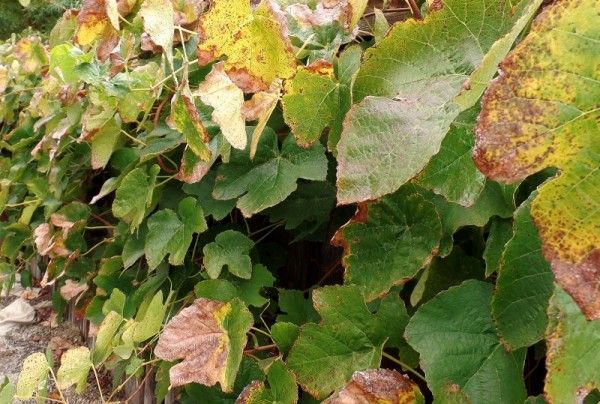 I took a long vine, trimmed the leaves and made it into a small wreath like I described in this post. I always leave the tendrils because I think they add character.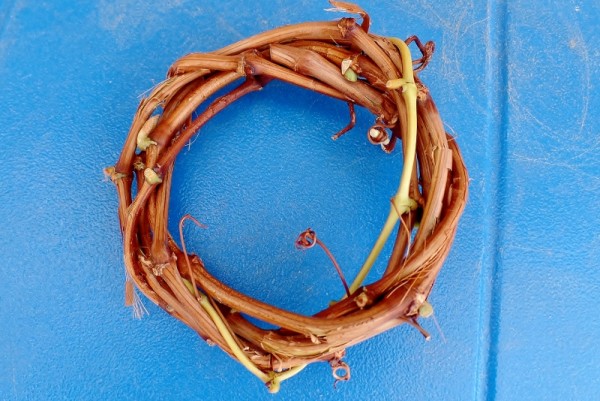 I went with cardinals for the red and green color theme, but I struggled to find a small red bird for their little boy, so I improvised with a pale yellow bird and a red marker.
Then I made a tiny egg out of Argo Play Clay and added some brown spots.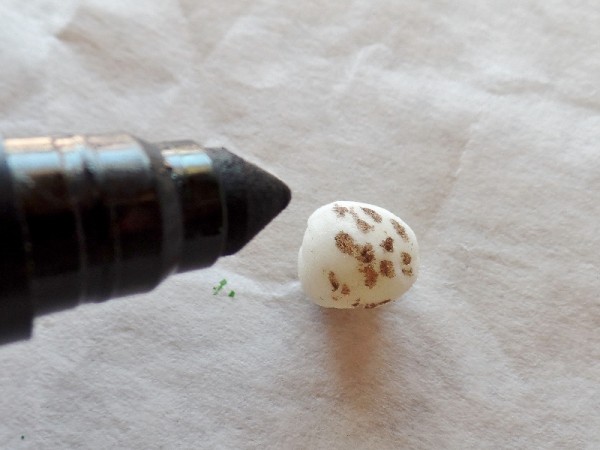 The rest of it went quite quickly. Glued on the moss.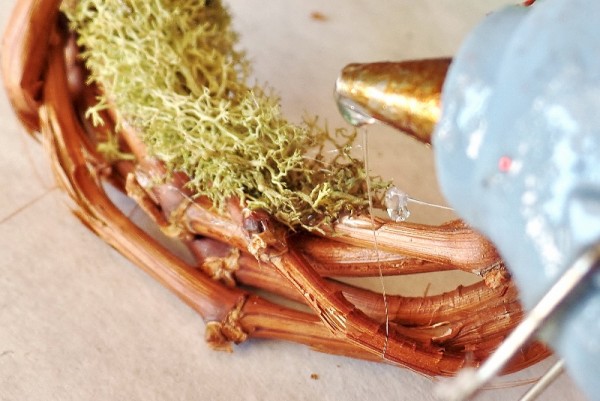 Glued on the birds and egg.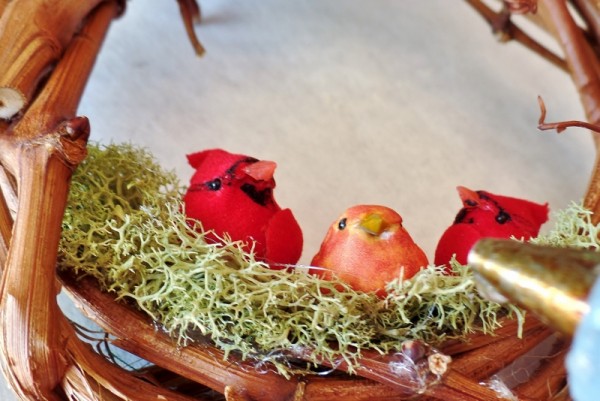 Glue a loop of ribbon for the hook. I debated a bow or gluing the ribbon around the wreath, but finally opted to let it drape down the back.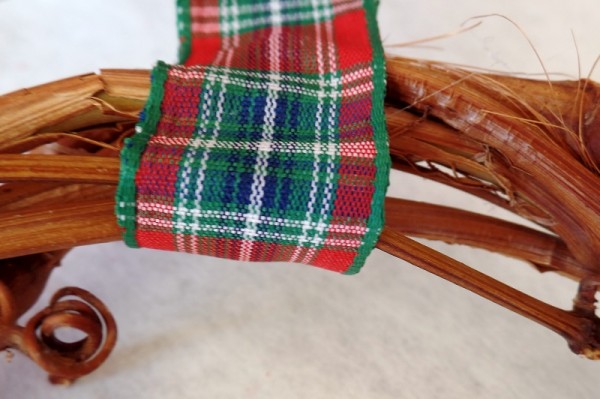 Finally, I made a little year tag with a wooden biscuit. If you watch HGTV or DIY Network you know what these are. They are used for making biscuit joints in furniture. They are also fun to craft with. Ask at your home improvement store and they will show you where they are. Or use any little piece of wood.
Drill a hole in one end and paint it.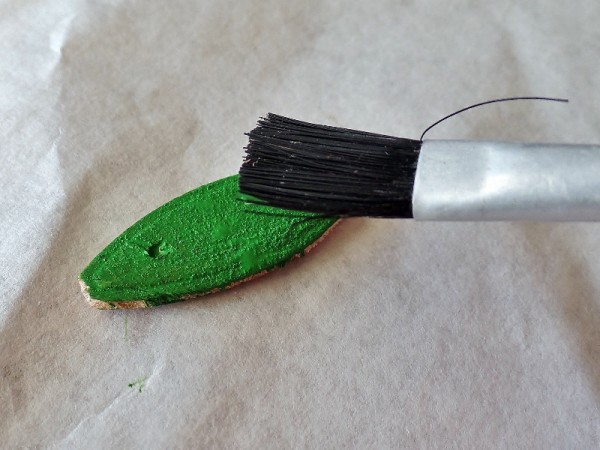 Then paint on the year (or use a marker) and tie it on with the embroidery floss.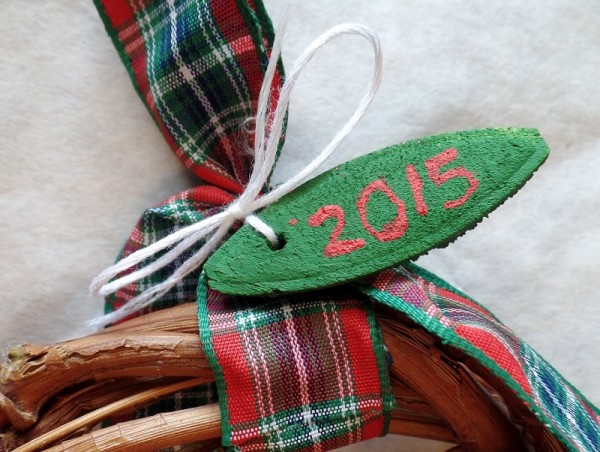 I sure hope Alexis and her family like it!
Here are the ornaments being shared today, please go check out each one.

You can see the full list of ornaments on the 2015 Ornament Exchange page, more will be added every day until Nov. 14. I hope these inspire you for your own holiday decorations. I know I am ready to make some more.