This Christmas Tree Stair Riser Decoration adds a festive touch to an often overlooked area..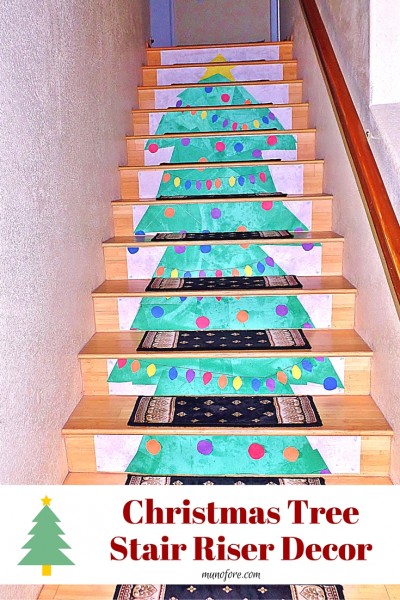 I got the idea at Halloween from Hoosier Homemade.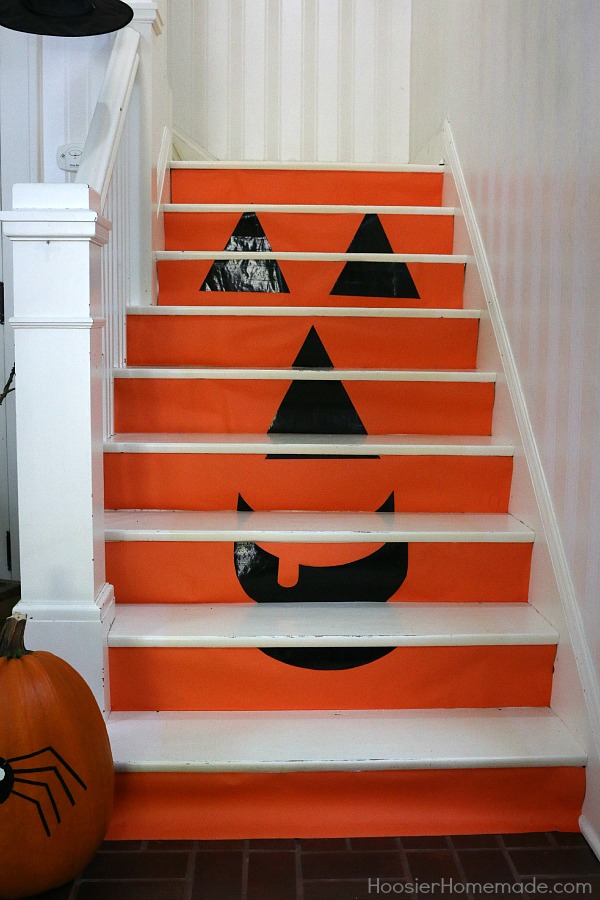 First I calculated the number of risers times my desired height. I went with a six inch height to give me a little room at the top and bottom. Multiply by 15 , carry the 3 and... the whole design needed to be 90 inches.
I glued two pieces of butcher paper together 90 inches long.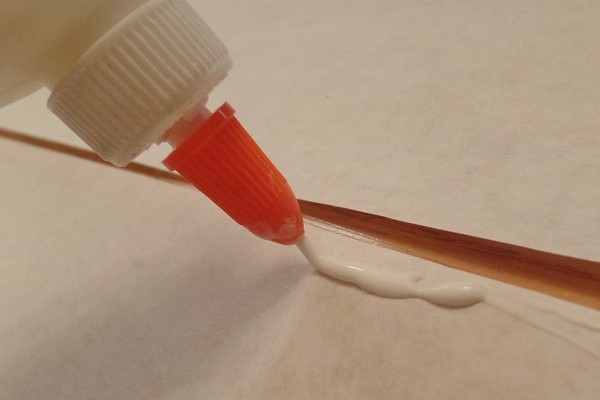 Then I drew a sketch of a tree and covered it with green construction paper.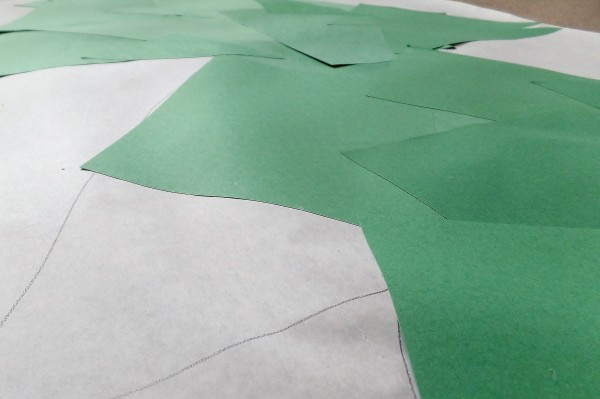 Added some construction paper decorations.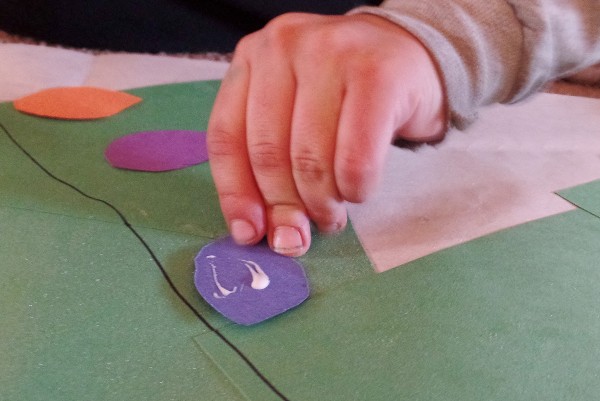 [Tweet "Decorate your stairs for the holidays with this easy Christmas Tree craft #christmas #crafts"]
And the basic design was done.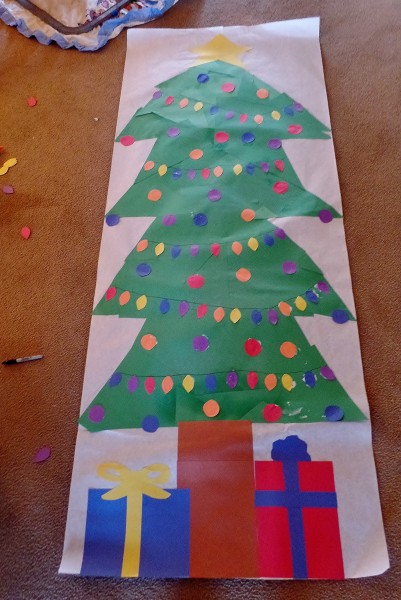 All that was left was to cut the full size poster into 6" pieces.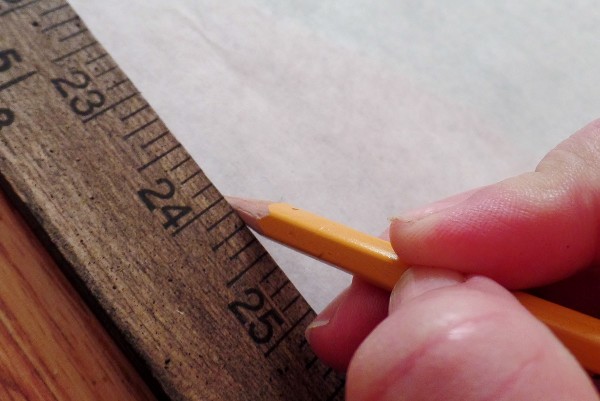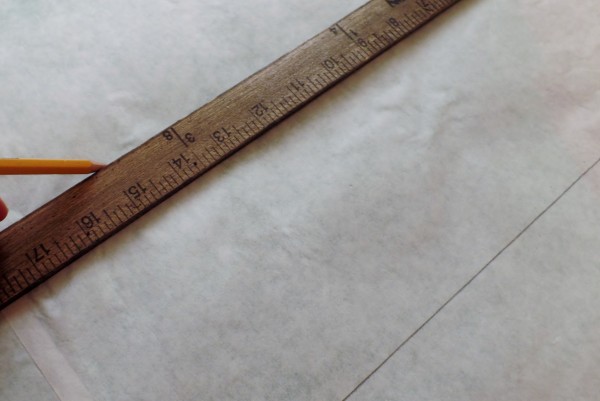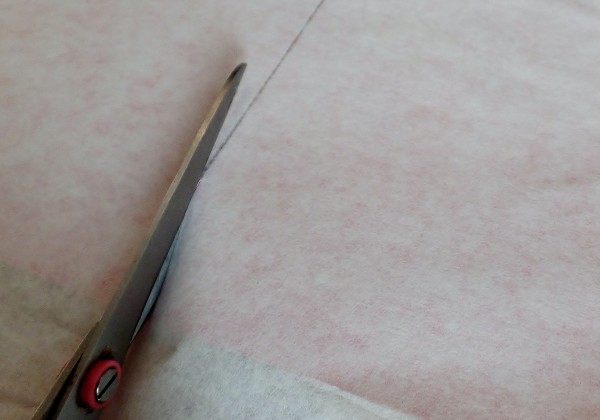 Then tack them to the stairs (I used fun tak).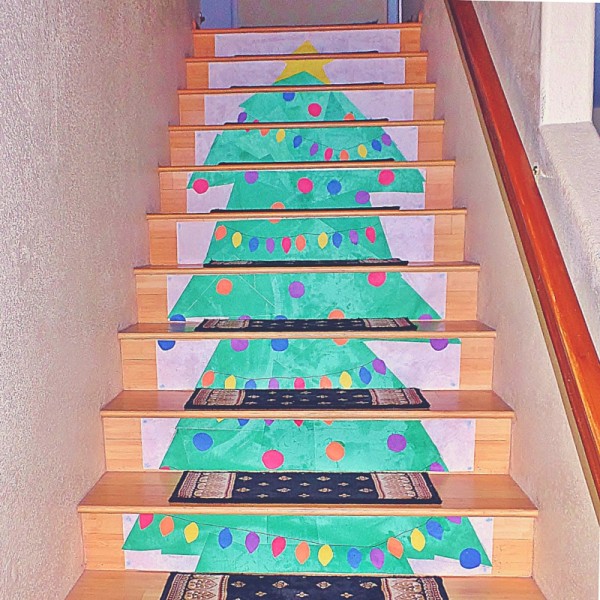 [Tweet "Don't forget the stairs when decorating for the holidays! #christmas #crafts"]