These six DIY Cushion Covers allow you to add a pop of color or redecorate a room with minimal expense and effort. They are so easy to do you might want to make some for every season to switch up the look of the room every few months.
Here are six different cushion covers to choose from: two no-sew, two simple straight line sewing and two that are only a small bit more than simple straight lines.
No-Sew Pillow Case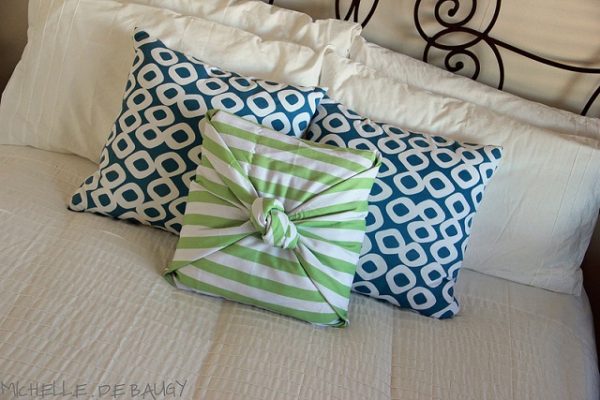 All Day Chic has some great directions for no-sew pillows that you can use as accents in the living room on chairs and the sofa. Just pick your fabric color, cut it in squares, and layer it in triangles then tie a knot. It's easy to do and looks great.
No-Sew Pillow Covers with Hemming Tape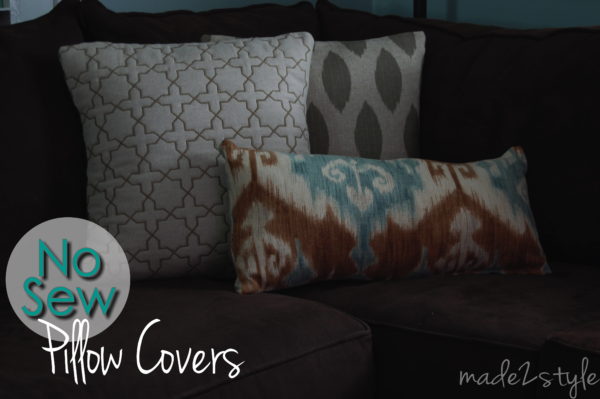 These no-sew pillow covers are easy to make thanks to the directions on the Made2Style website. You will just need the fabric, some hemming tape and an iron.
Repurposed Dress Shirt Pillow Covers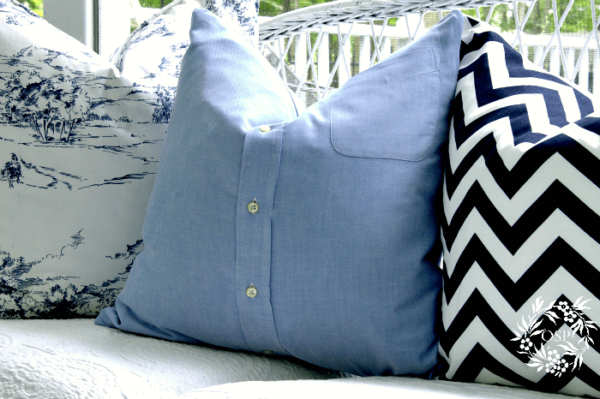 Ann from On Sutton Place shows you how to make cushion covers using old dress shirts. A great way to use a special shirts to make beautiful pillow covers that will not only look great and transform your living room, but also add a touch of memories from the past.
DIY Dropcloth Cushion Cover
A drop cloth can make some lovely textured pillow covers as Meagen Mackenzie shows in this YouTube video. I might add some design and color using fabric paints. You can use the same technique with other fabric as well.
Easy Faux Upholstery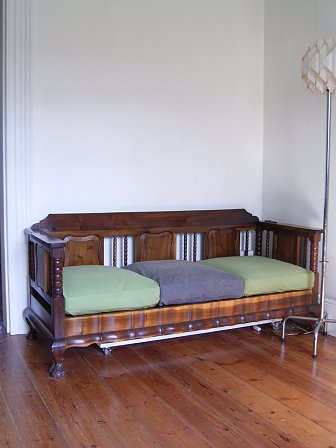 If you want to cover your entire sofa, you can when you know how to create what Jezze calls "upholstery for the lazy girl". You can make a huge difference in your décor if you think outside the box and realize that everything doesn't have to be perfect to look rich and fabulous.
DIY Drawstring Seat Cushion Cover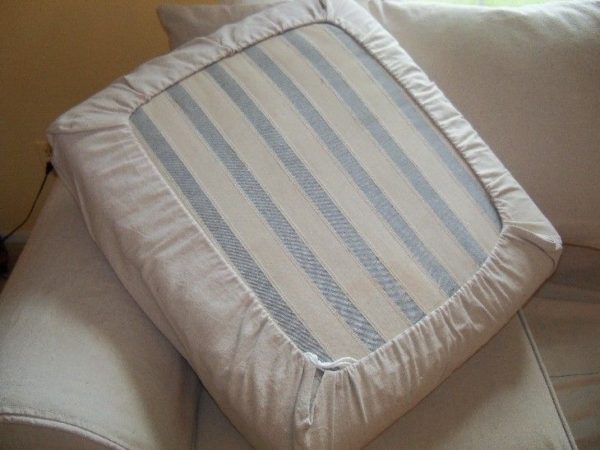 Kovi Fabrics has a great tutorial for making Drawstring Cushion Covers quickly. If you can cut fabric, measure and sew, you can build these drawstring cushion covers to transform your couch.
Redecorate your room easily with these six DIY Cushion Covers.
You can sew a little or not at all to make beautiful cushion covers and transform your living room for any season. Use any of these ideas with the right fabric to make a lot of changes to the look of your living room - without a lot of work.