Learn how you can gain extra space in your garden by growing vertically.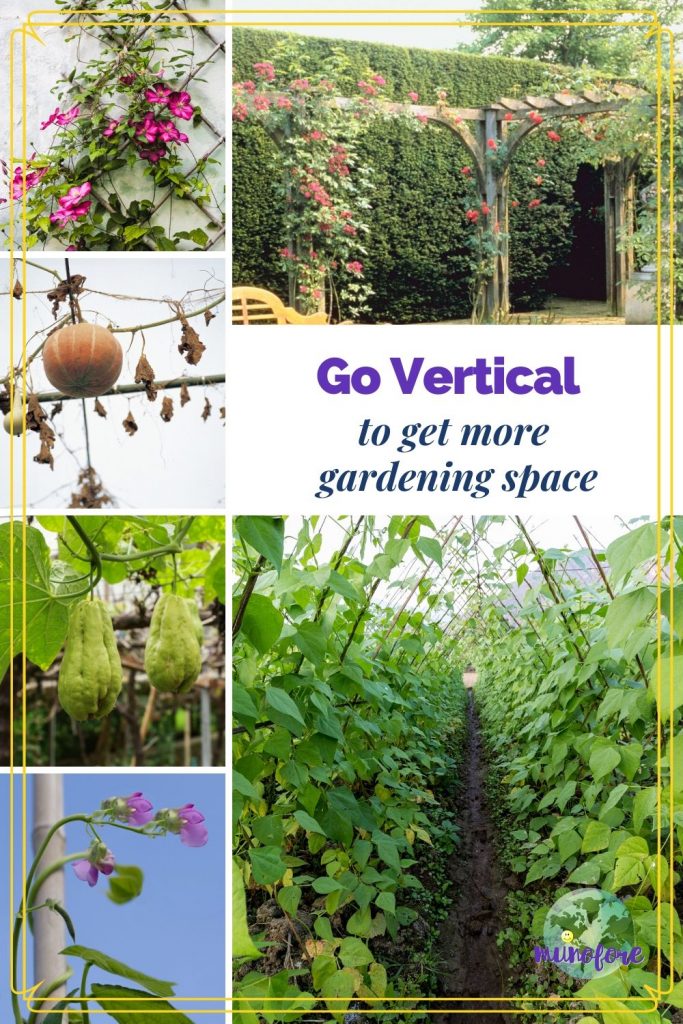 Many gardeners only focus on the area under their feet when planning their garden. Given that most plants are grown in soil, this line of thinking makes sense. However, you can break free from this limited line of thinking once you decide to "look up."
For every square foot of ground space in your garden, you actually have another 6 feet of valuable gardening space above it! If you take advantage of all that untapped vertical space, you can grow so much more than you ever thought possible.
Grow Vertically and Save Space
Take the Burpee Mini Piccolo seedless watermelon for an example. Each plant should be planted 5-7 feet apart. But, if you let the vine grow up a trellis and use a hammock like this (or make your own with panty hose like I did below) for the fruit you can easily shrink that to 1-2 feet apart.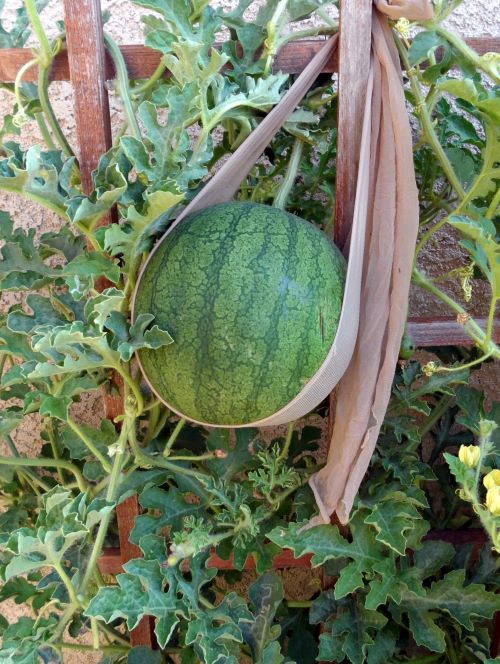 Grow Vertically for Healthier Plants
Many gardeners find that vertical gardening leads to healthier plants in general. There are a number of reasons for this. For starters, plants grown vertically have a lot less direct contact with soil, which translates to fewer problems caused by soil-dwelling pests and diseases. If garden pests do attack your plants, the problem will be easier to see and treat if the plant is elevated off the ground.
In addition, vertically grown plants have better exposure to light and air than those allowed to grow freely along the ground. This, in turn, leads to better ventilation and food absorption. The end result is a healthier plant that is more resistant to disease and better able to produce at peak capacity.
Grow Vertically for Visual Appeal
Plants grown vertically can add to the visual appeal of your yard in many ways.
Plain fences can be boring, but add some plants (in this case grape vines) and it becomes an attractive backdrop.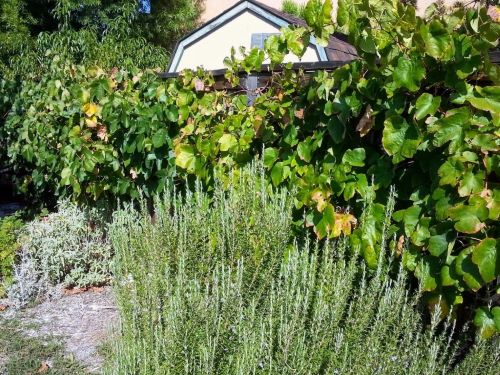 You can hang pots or baskets on a wall or fence.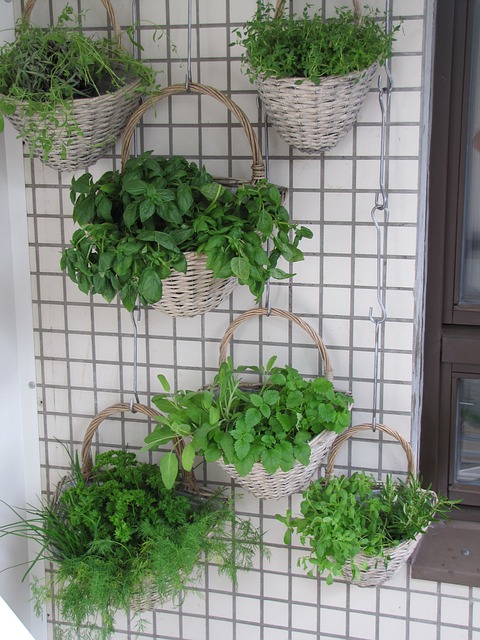 Wire or netting can be placed along many structures then train the plants to grow up them.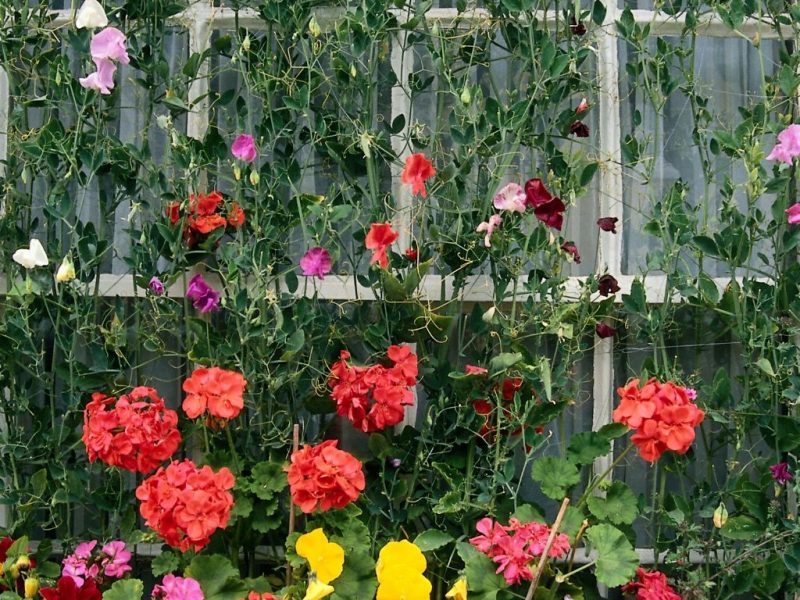 Trellis and arbors can create walls and dividers within your yard.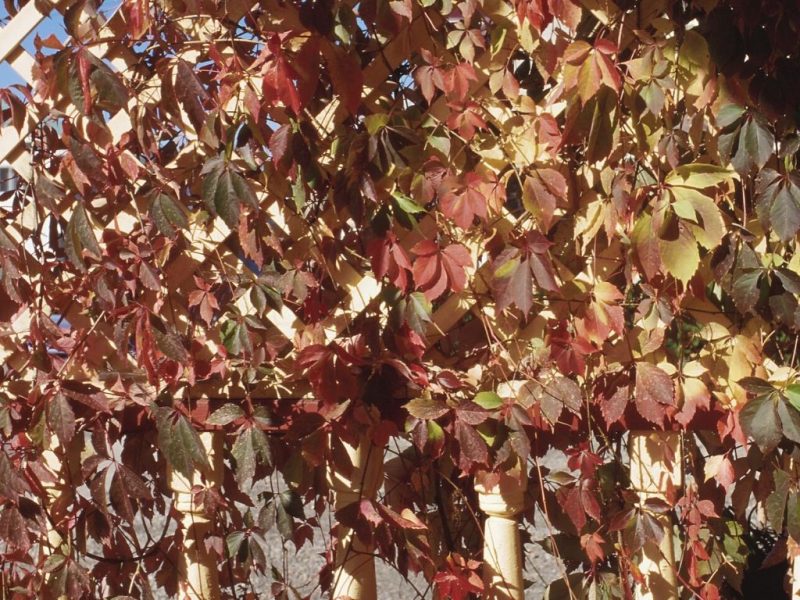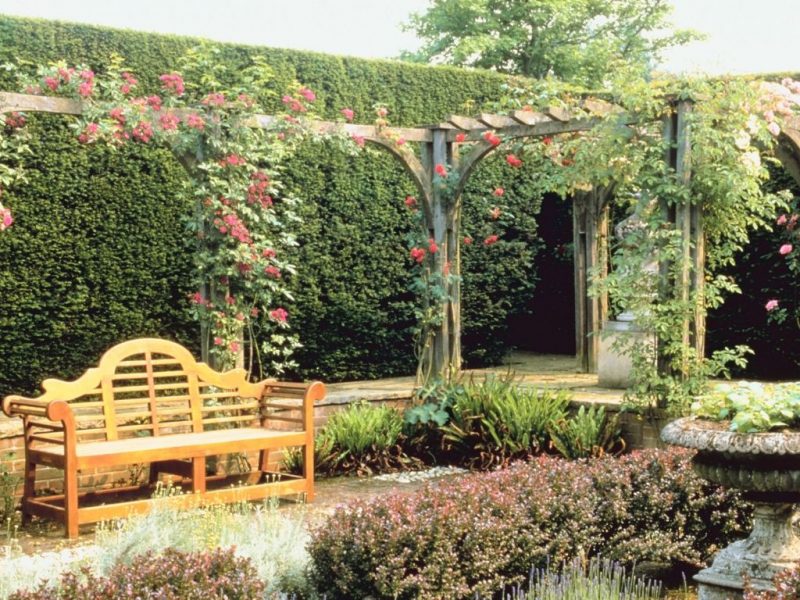 The following photos are larger scale farms, but you can easily grow a few edibles vertically with teepees, wires and the like.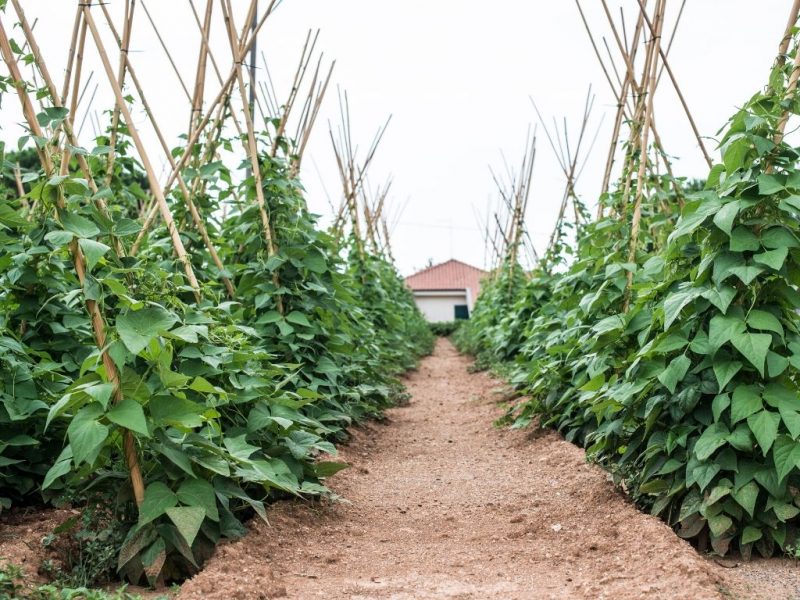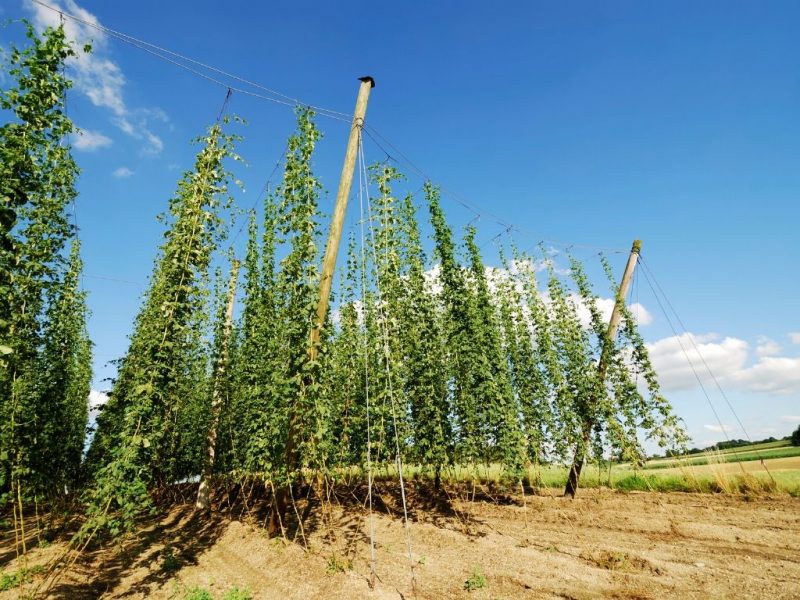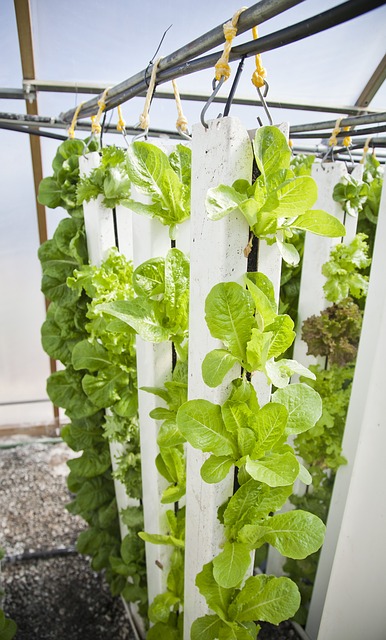 Ideal Plants for Vertical Edible Gardening
There are a plenty of fruits, vegetables and culinary herbs you can grow in your newfound vertical gardening space.
In addition to pole beans, you can also grow other vining vegetables such as cucumbers, melons, pumpkins, squash and gourds.
Smaller, more compact plants like herbs and edible flowers do well in smaller spaces like hanging baskets or wall-mounted units.
By "suckering" or removing side stems from tomato plants, you can train them to grow in a more upright fashion. In addition to saving space, this process can also help your tomato plants stay healthy and become more productive.
Make your yard more attractive and productive by growing plants up instead of just out.