Easy DIY Summer Beach Hat Wreath you can make at home for in about an hour.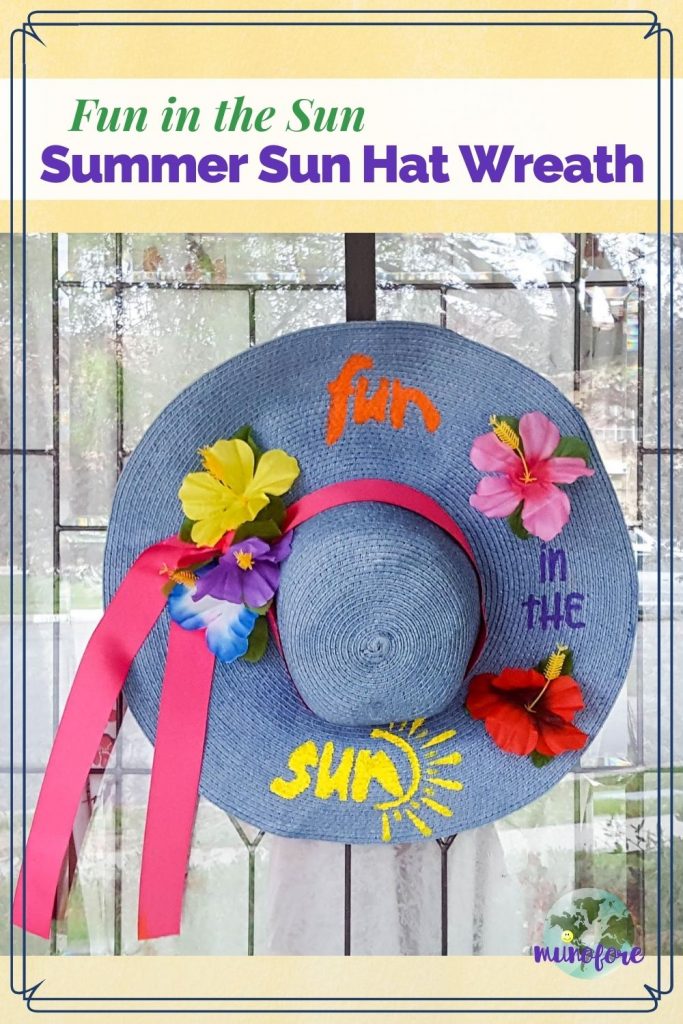 My Summer Fun Beach Towel Wreath was looking a bit faded, so I decided it was time for a new summer wreath. While I was rummaging around my craft supply closet I stepped on my old beach hat and inspiration struck.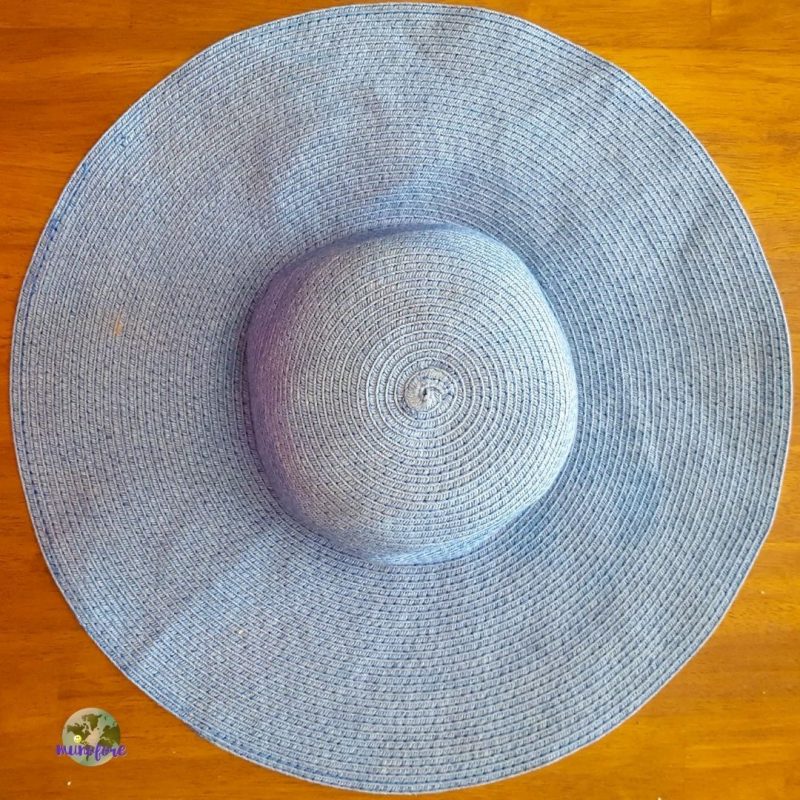 So I gathered a few more things and ordered a few (anyone need 33 silk hibiscus?) and then got crafting.
Summer Sun Hat Wreath Supplies
Instructions
Since I got my Silhouette Portrait in December I have been putting it to pretty good use. And stencils are so much easier and cleaner with the vinyl stencil masking film. You only need a little bit, especially if you make sure the design and film are both facing the same way.
I used two free fonts called Beach Resort and Unconditionally then cut them out on the masking film. The sun I created with an arc and some triangles.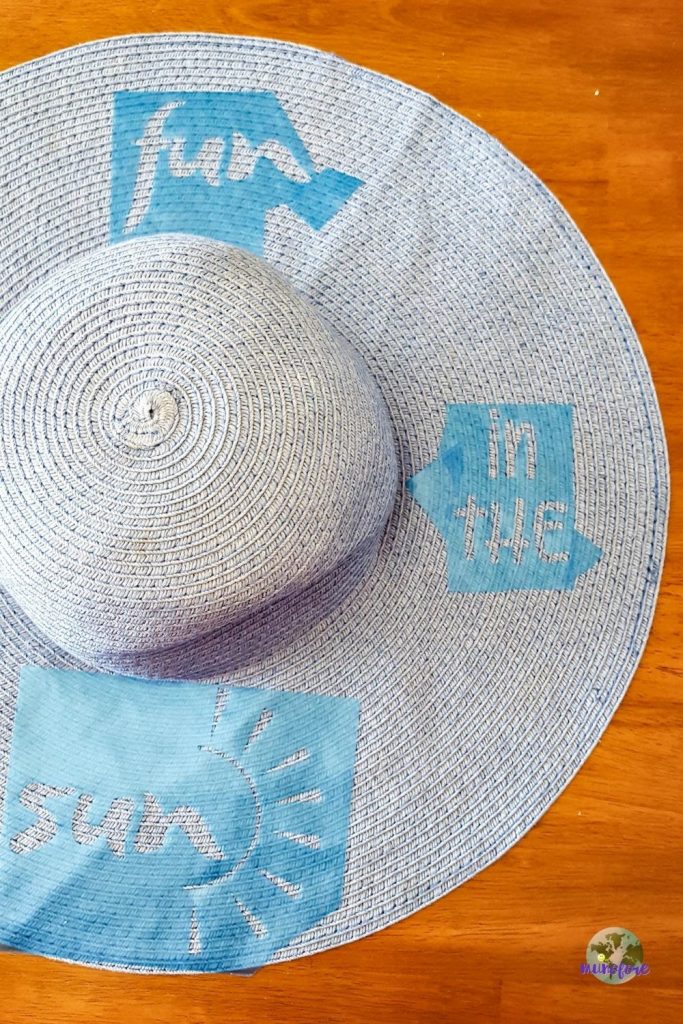 Alternatively you can use card stock and either tape it down or use repositionable adhesive spray (sometimes called temporary adhesive or basting adhesive).
Then I dabbed on the paint to prevent bleed through under the stencil.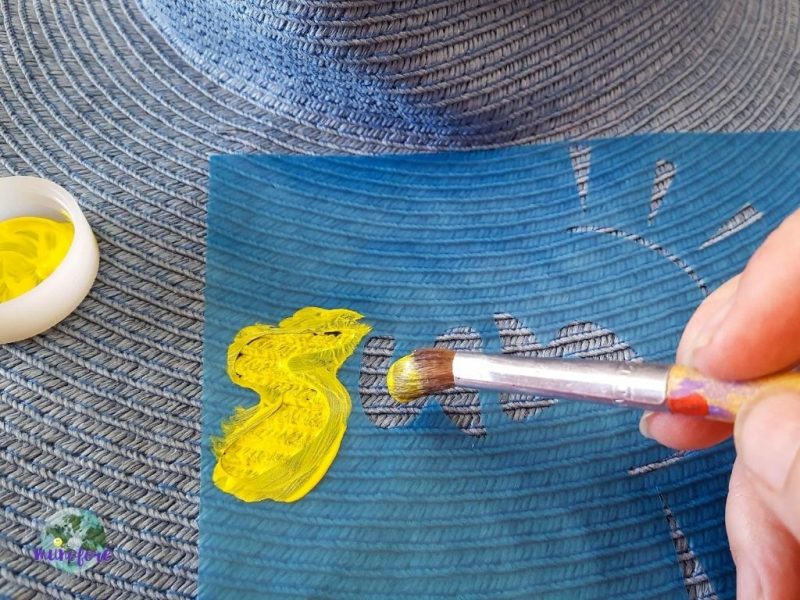 Of course, you may want to spin the hat around to paint instead of reaching over the previously painted area.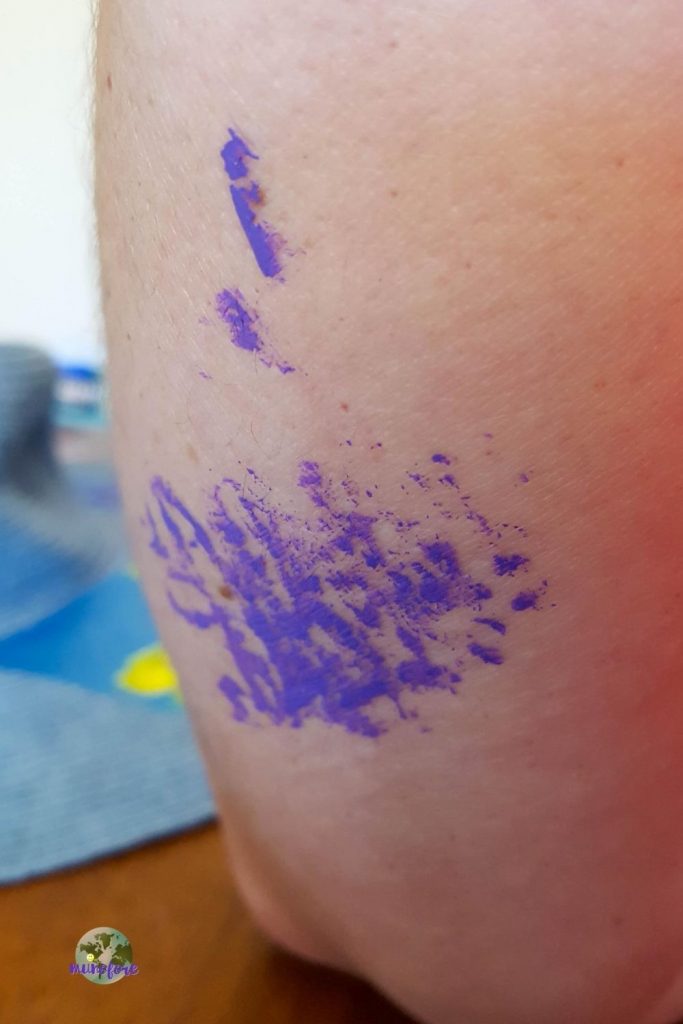 Once the paint was dry, I removed the stencil.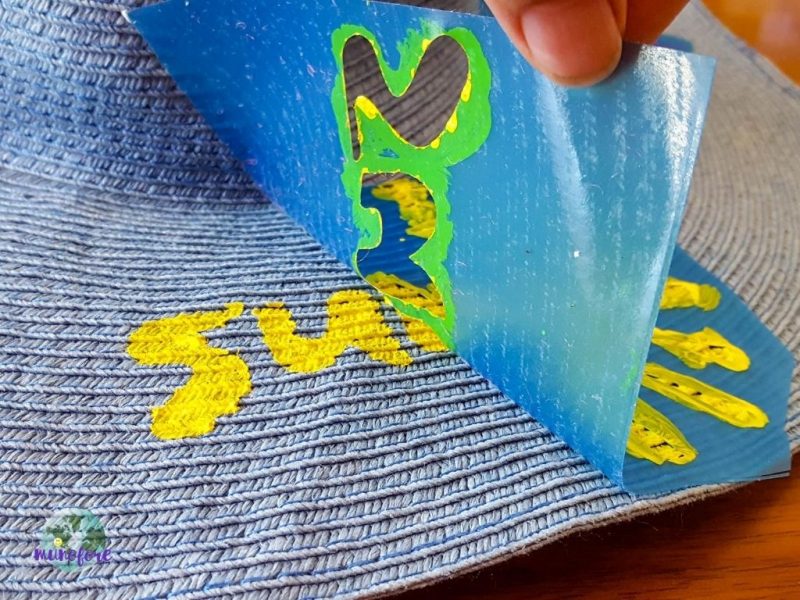 To add structure to the back side, I sewed on a wire wreath frame.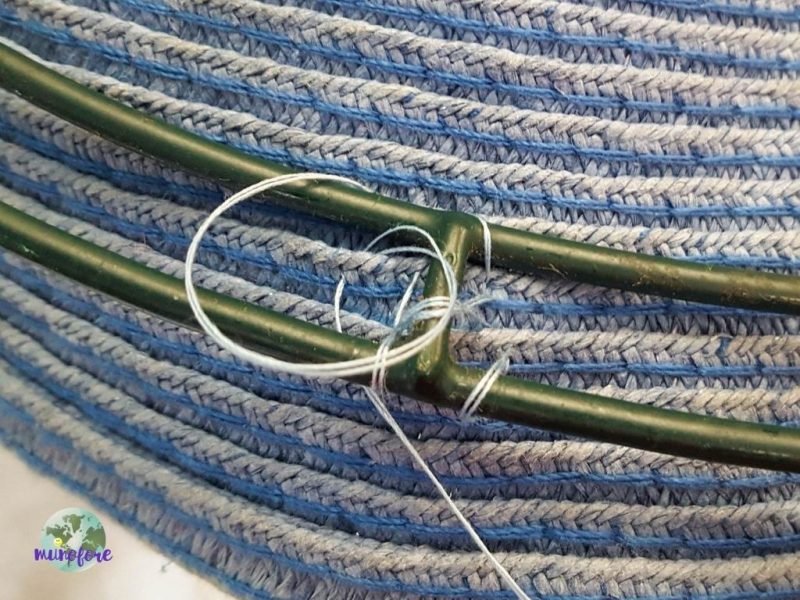 And I stuffed the head portion with some leftover upholstery foam. Use batting, an old t-shirt, whatever you have lying around that will help it keep it's shape.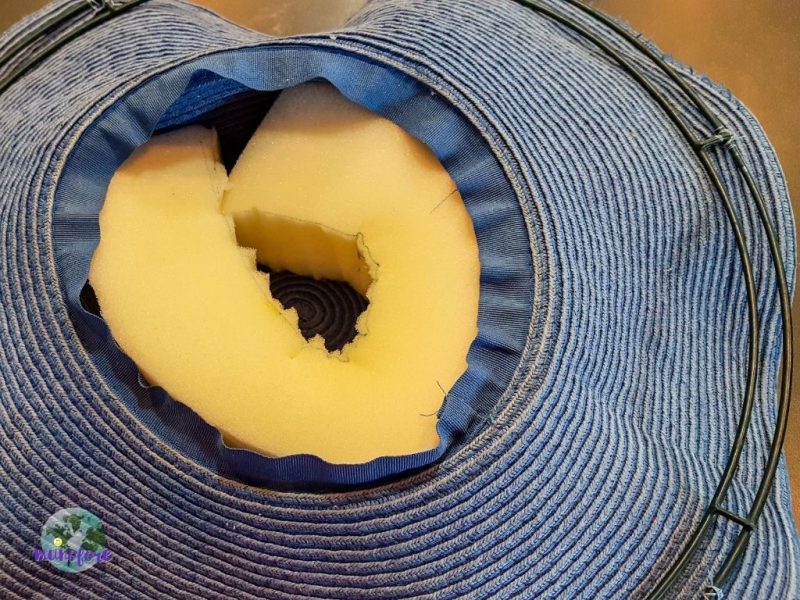 Then on to the fun part, decorating! I tied on a ribbon with a simple overhand loop.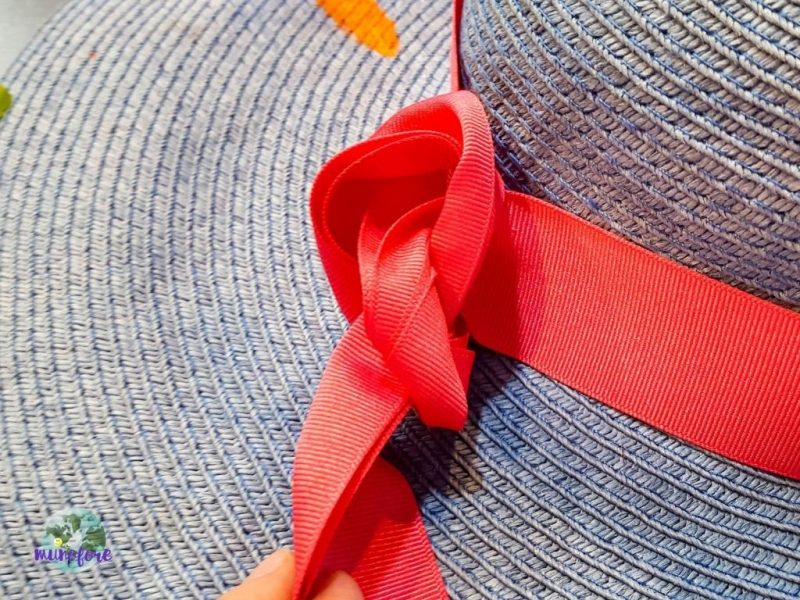 Then I glued the two ends higher up on the left side so they would drape nicely instead of falling straight down.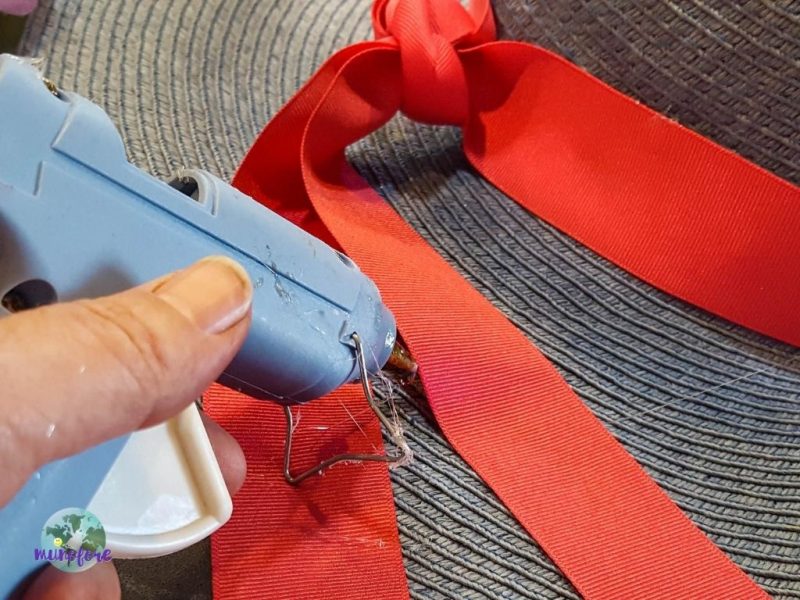 And then I glued on some silk flowers to complete the look.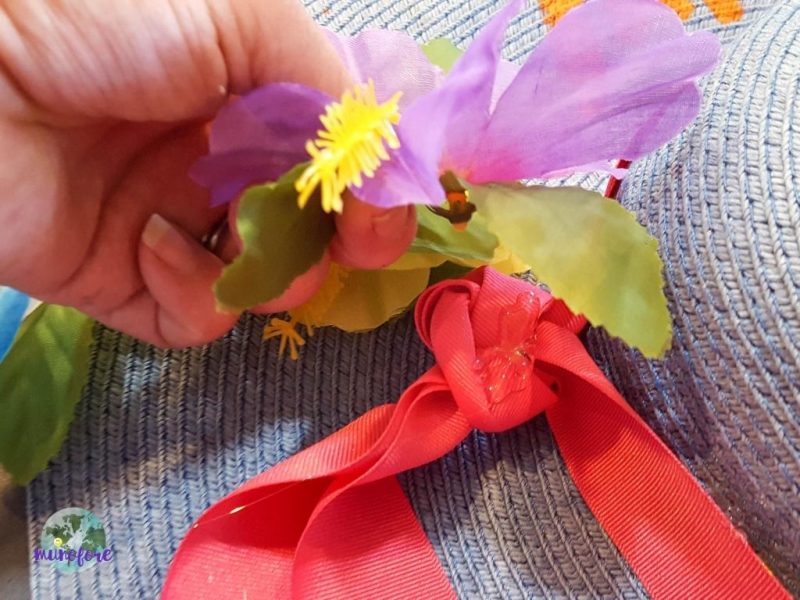 I didn't even bother to add any wire to the back for a hanger and just hung it straight off of the wreath frame in back.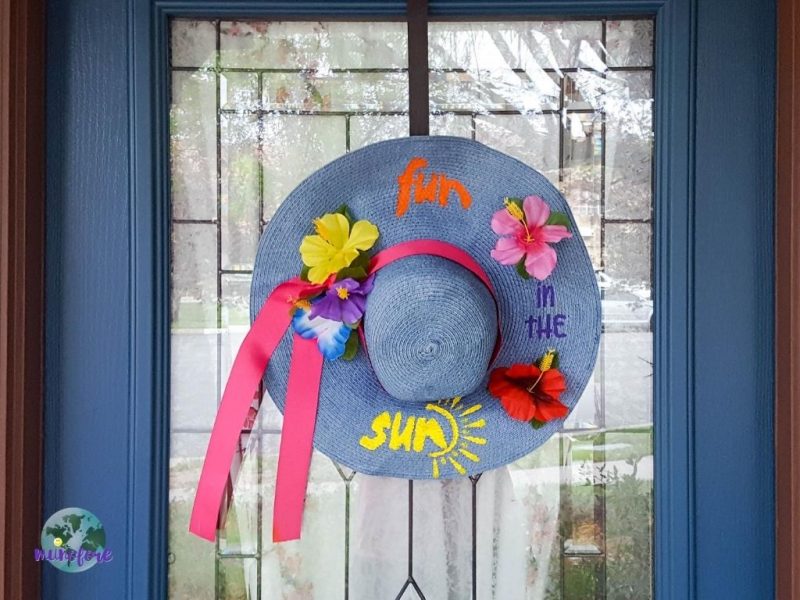 The most expensive piece of this project is the hat, if you buy it new but thrift stores or yard sales should let you find one in good condition for a few dollars. I had everything except the flowers ($5) and the wide ribbon ($2), and I still have plenty of flowers for my next project or luau.
I like how it came out and think it makes a festive welcoming addition to my front porch until it is time to bring on the Autumn decor.