These decorated kitchen towels are quick to make and are a simple way to dress up your kitchen or to give as a gift. Or donate for a craft sale like I did.
Our church is having a craft sale during our anniversary carnival celebration . And of course they need donations, so I came up with these simple decorated kitchen towels.
Supplies
I started with some plain cotton dish towels (affiliate link)
And picked up an embroidery transfer pack with fun kitchen designs (affiliate link). I was able to reuse each design 3 times before it started to get too faint to use again.I have plenty left to use for other projects.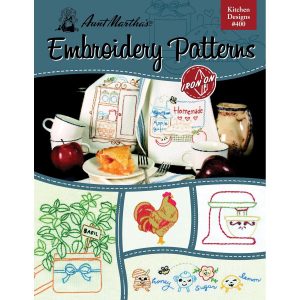 I already had the iron, needles, embroidery floss, hoop and fabric markers.
Directions
I prewashed the towels then ironed on the designs.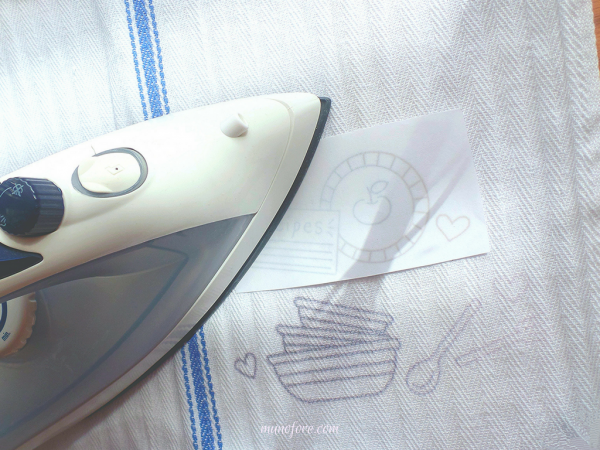 Sewed them up with a simple backstitch (plus a few French knots and some lazy daisies as well).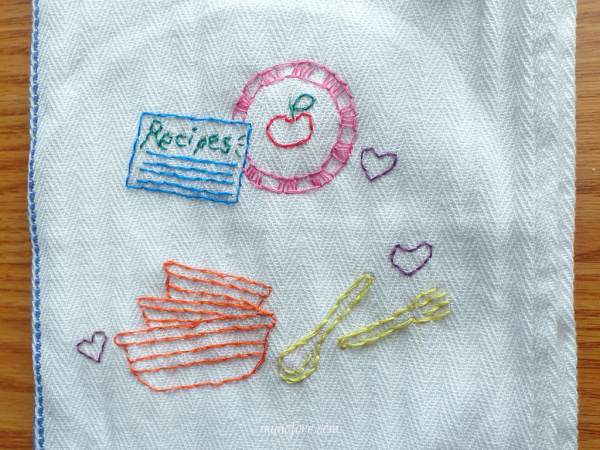 Then I colored them in with some Fabric Color Markers (affiliate link).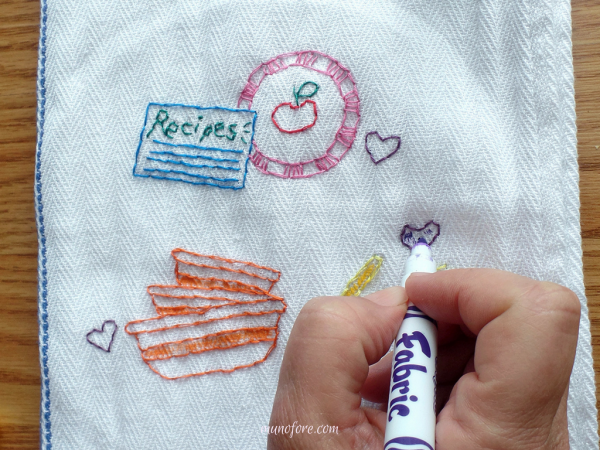 And ironed the towels again to heat set the markers and to smooth out the marks from the hoop.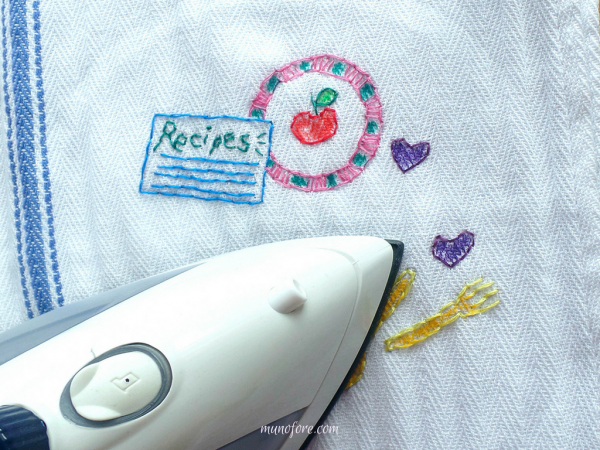 Now I just need to donate them to the church and try not to spend too much money at the sale and carnival.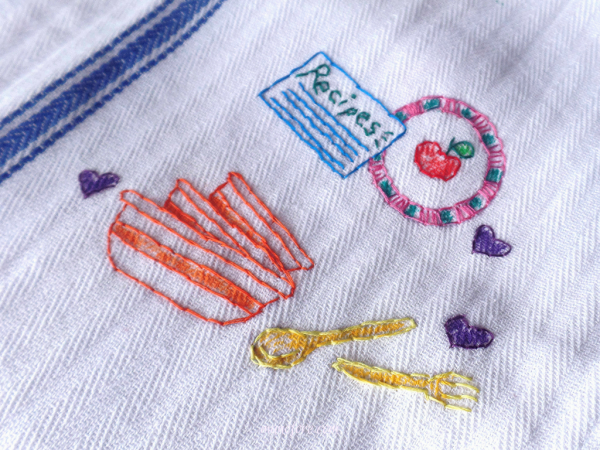 Cost breakdown
If you had to buy the towels, transfers, markers and floss it would cost about $30 or less than $3 per towel. But you'd have plenty of transfers and markers left to use for other projects.