Make your Christmas dinner table shine with these simple ideas for creating fabulous centerpieces to fit your personal design style.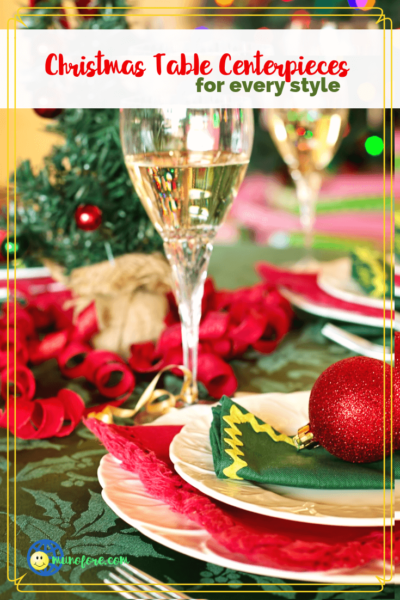 No matter what color or style you choose for your table many of these centerpiece ideas can be adapted to suit it. Just remember to keep it low enough so people can see over it to chat with the people across from them, or easily removable if you want it tall.
Runner of Greenery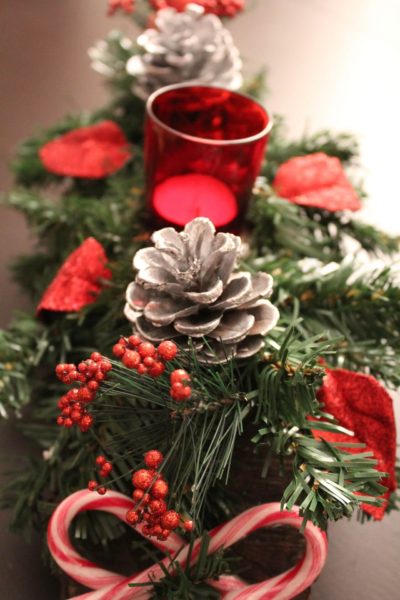 Run some fresh or artificial greenery down the center of the table, add some pinecones, candles and candy canes or small Christmas ornaments and you are done.
Make Glitter Trees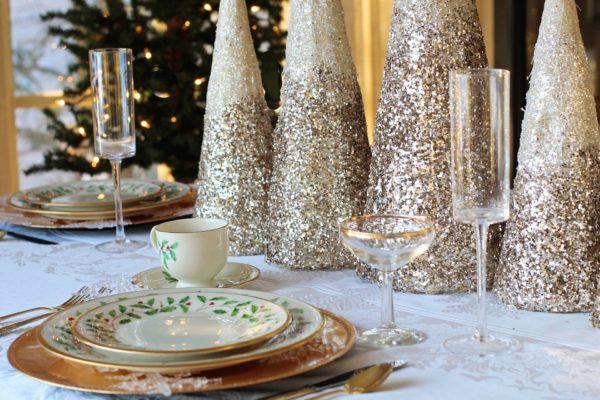 Just spread glue and glitter on styrofoam cones in your color of choice and you have instant bling on your table.
Ornaments or Pinecones in a Big Bowl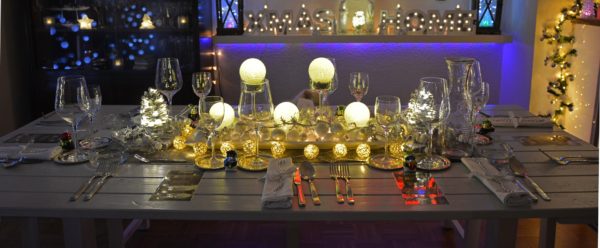 Use a wooden, white, silver or even glass bowl. Fill it with pine cones or ornaments or both and add some lights to the mix.
Create Twinkle Light Mason Jars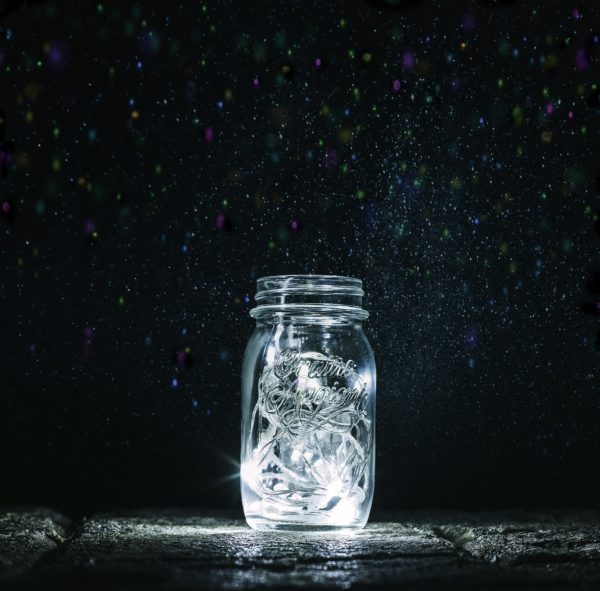 Fill large mason jars with strings of twinkle lights. You can either get shorter strings that use batteries for the lights instead of being plugged in, or you can drill holes in the bottom so that you can pull out the lights and plug them in somewhere near the table. Just bring the cord underneath the table runner so it isn't obvious, then connect them to a nearby outlet.
Create a Mini Village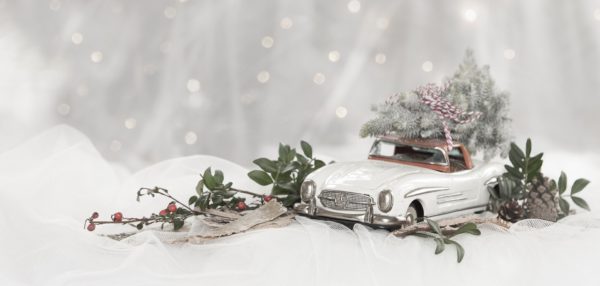 If you want to have a Christmas village but only have enough for a small one, placing it on your dining table is perfect.  Just add some snow (batting or white mesh), a few buildings, cars, and people, and your village is ready for Christmas.
Or remember the reason for the season and create a small nativity scene.
Use a Distressed Planter or Tray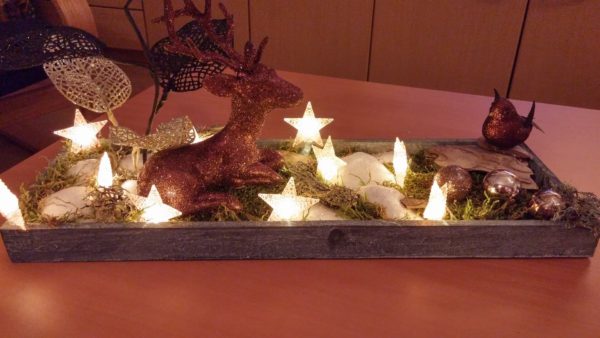 Create a shabby chic look with an older wooden planter or tray filled it with some snow blanket, some Christmas decor, greenery and lights.
Float Some Candles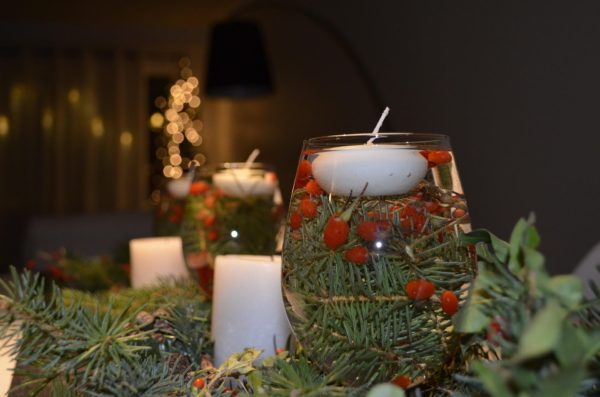 Candles are always beautiful on a table, but floating candles can make it look like you spent hours planning the decor. Truthfully, it can be done in minutes: just fill a few glasses or glass jars with some greens (fresh cranberries look great too) and add a floating candle then spread them down the center of your table.
Reflect the Light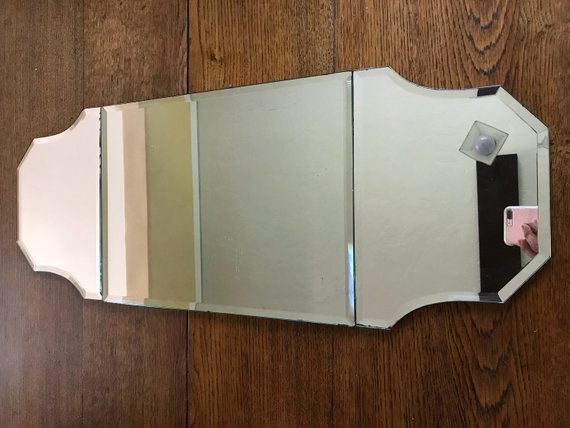 Mirrors placed under your candles or lights will magnify the shine and brighten your holiday meal. I remember my grandparents had a mirror similar to this one (which may still be available on Etsy here).
You could also pick up some inexpensive mirror tiles like these at your local home improvement store and place them under candle or other lights.
Whether your style is modern or shabby chic we have some inspiration for a lovely Christmas table centerpiece that is sure to impress.
It doesn't take much effort to create a lovely Christmas table centerpiece to help your guests feel special on this special day.