Happy 83rd Birthday Donald Duck! I wish I could say I am a fan, but I'm not. You annoyed me long before people started using you in memes about the POTUS. And now the sight of you gives me the shakes. There are so many awesome duck characters more worthy of esteem than you. So, to put my sarcastic twist on our Friday Frivolity host theme, here are 8 fictional ducks I like better than Donald Duck.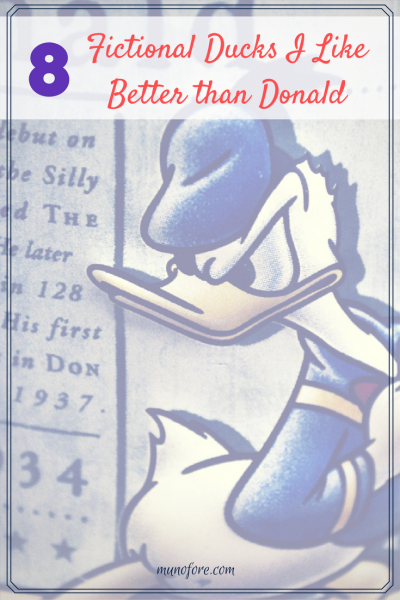 Most people, at least where I live, are more familiar with Rick Dees playing music as a radio personality instead of performing. But, way back in 1976 he brought us Disco Duck.
Howard the Duck. 1980's campiness at it's best. Oh Lea, that hair! (I am grateful to have been a teen before social media so there is no evidence I actually owned/used a crimping iron).
The AFLAC duck. So many great commercials to choose from, but this foodie had to go with Guy!
Yakky Doodle, cuteness overload.
Ming Ming. This is Sewious! And now I am craving celery.
Darkwing Duck (and Gosalyn and Launchpad and Morgana and Bushroot and the entire crew, etc.) Let's Get Dangerous!
Duck Dodgers in the 24th and ½ century! Tom Jones singing the theme song (and lending his voice to one of the funniest episodes) was just enough to nudge out DW for the #2 spot.
And finally the winner of my favorite fictional duck is....
Rubber Ducky, you're the one!
[Tweet "Who are your favorite fictional ducks? None of mine are named Donald. #humor #cartoons"]
---
Now on to the link-up! 😀
Featured Post from Last Week:
Each host has our own features ... but you will have to go check out the other blogs to see if you were featured there! 😉
 I have always wondered how fashion bloggers manage to take their photos. I know a few have another person take them, but Jennie from A Pocketful of Polka Dots explains how she takes them herself.
The Hosts: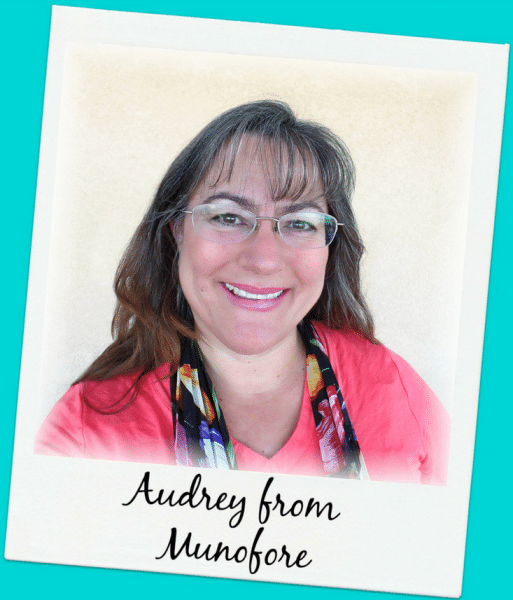 Audrey is a wonderfully eclectic blogger, who not only can cook up a storm over on That Recipe, but also writes at Munofore - "MUsings NOt FOod RElated." Munofore touches on humor, parenting, crafting, holiday ideas, tutorials, and more! Audrey does a rare book review of Beneath a Scarlet Sky: A Novel
---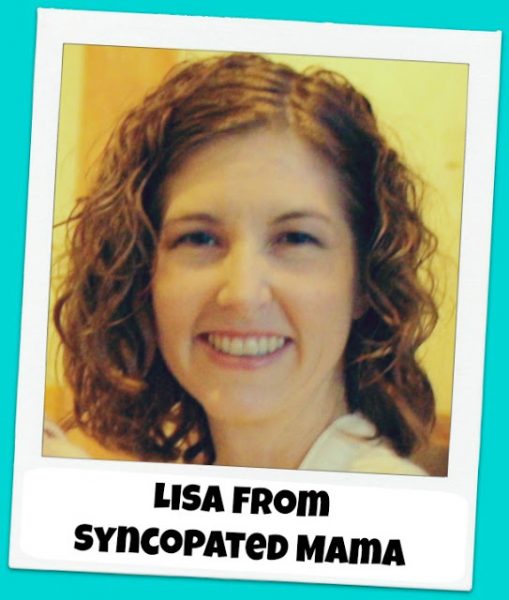 Facebook // Twitter //Pinterest // Google+ // Bloglovin
Lisa is an awesomely hilarious and authentic writer who marches to her own drum on her blog Syncopated Mama, providing an "un-labelly spot" for all the happily off-beat folks out there who have been wishing to find kindred spirits. She shares her adventures building a natural home, teaching her adorbs daughter, establishing and refining positive communication skills, camping, creating, cooking, and so much more! Lisa has some great ideas for Preschoolers at your local library.
Jessica is an amazingly funny and smart blogger from Wales who writes at Babi a Fi on a whole range of topics -- from entertaining vintage nostalgia, to technology tutorials, to book reviews, to raising her adorable munchkin, and so much more! Jessica shares her busy and stress filled week with us in her latest post.
---
Amethyst is a fantastically encouraging and thoughtful blogger, who shares new-mama adventures, self-care advice, book and product reviews and so much more over at One Sage Mama. Amethyst shares a 3 ingredient donut recipe with no egg or milk.
---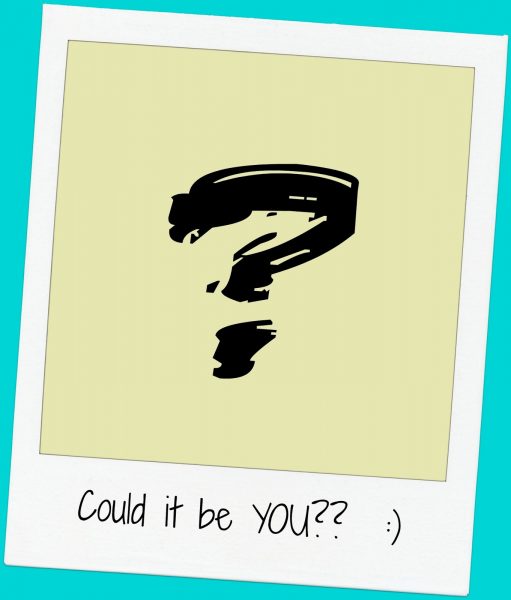 Calling all bloggers looking for an upbeat and supportive group of pals to join in hosting the weekly #FridayFrivolity par-tay! We are hoping to add to our ranks of dedicated hosts and co-hosts, and would love for you to consider joining the fun! Co-Hosts are welcome on a temporary basis (usually a month), while Hosts make a more ongoing commitment. 🙂 Swing by here to express interest and ask any questions!
---
Now time for the new stuff!
This a link-up for all things funny, fun, encouraging, hopeful, and happy. That includes free printables, giveaways, and other fun stuff to make us SMILE and start the weekend off on the right foot.
If you're here in search of fun and uplifting reading materials, skip the rules and just start clickin'!
Bloggy buddies, thanks for coming to par-tay!
You are welcome to link

up to 3 posts

, and old posts are always welcome!
There are three rules only:
[Tweet "Link up your fun, funny, happy and hopeful posts on #FridayFrivolity #bloggerswanted"]