If you are looking for a fun craft for your kids for May Day or Mother's Day, I present you with the classic, berry basket May Basket.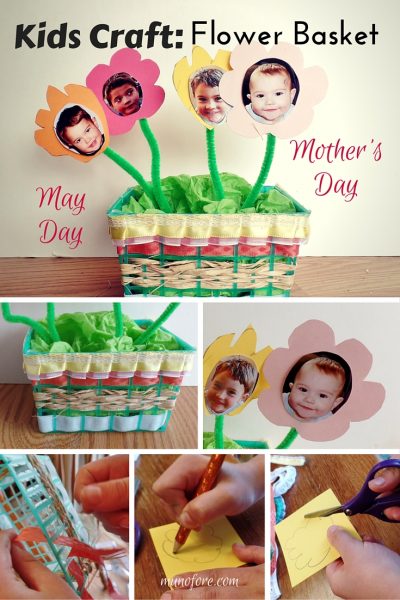 When I used to teach day care we did a lot of crafts with strawberry baskets and those little square milk cartons, mostly because they were so plentiful. But, most stores now-a-day sell berries in a those clear clam shells to protect them better in shipping. Some farmer's markets and fruit stands still use the old fashioned baskets and I have been hording them.
This project is great for working on fine motor skills, something my almost 8 year old still needs to work on. Depending on what you use for weaving even preschoolers can make this one.
We made these for grandmother gifts for Mothers day so we made some flowers with his picture on them. (Note to my mother: pretend you are surprised when you get this next week, okay?) To use it for May Day you can put fresh flowers inside instead. Then, per tradition, you leave it on someone's door step as a surprise.
Supplies:
plastic berry basket
ribbon, raffia, construction paper cut in strips, etc.
card stock
pencil
scissors
green chenille stems
glue or tape
photos (optional)
tissue paper
Weave the ribbon in and out of the holes in the strawberry basket.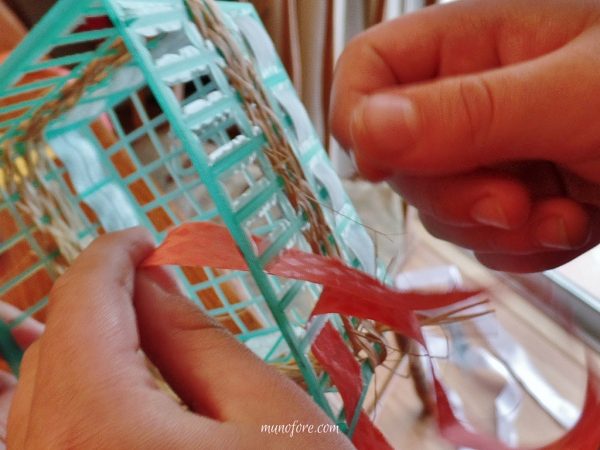 Decorate it with anything else you desire. We glued a ribbon around the top.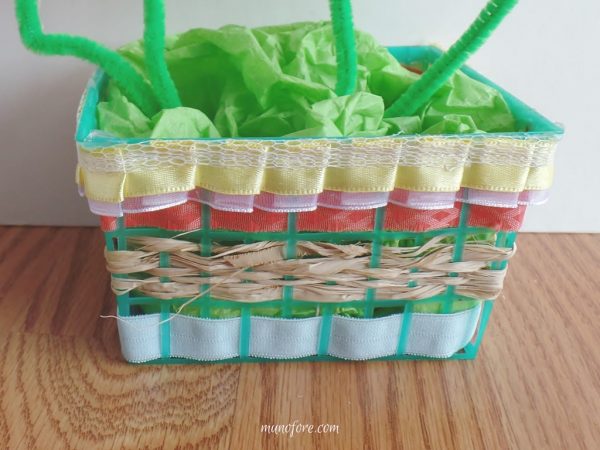 Draw a flower.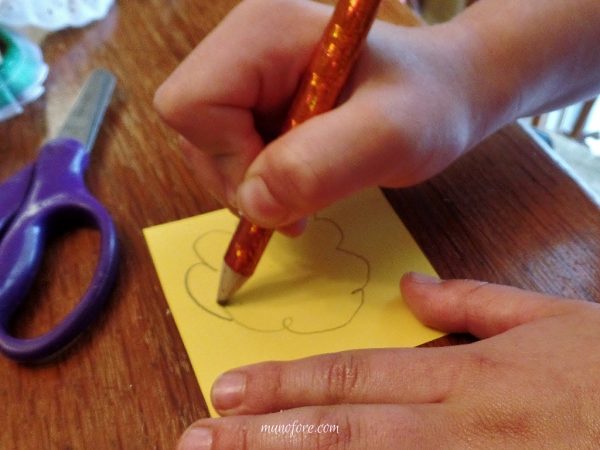 Cut it out.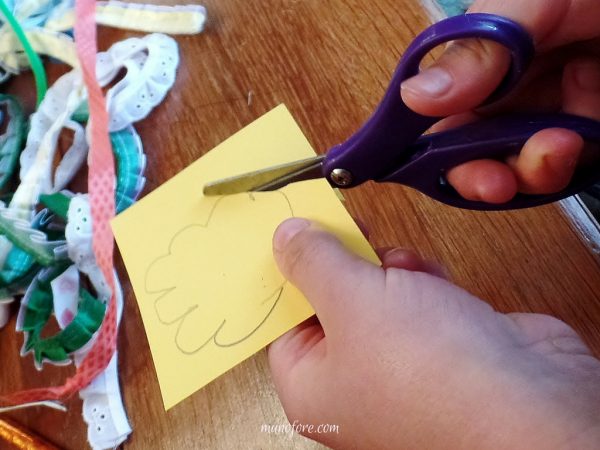 Glue or tape the photo to the front of the flower and the chenille stem to the back to make a flower.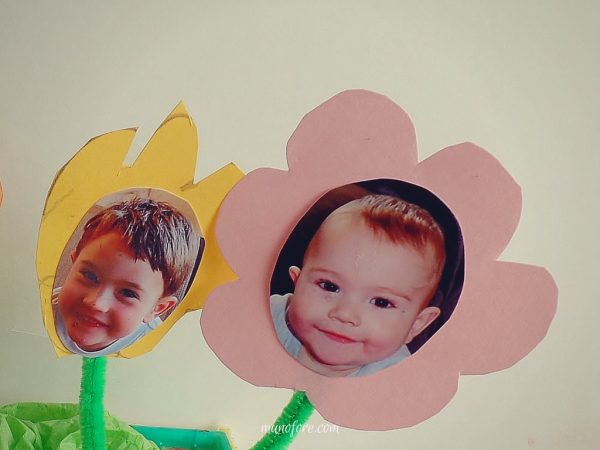 Stuff the basket with tissue paper and stick in the flowers.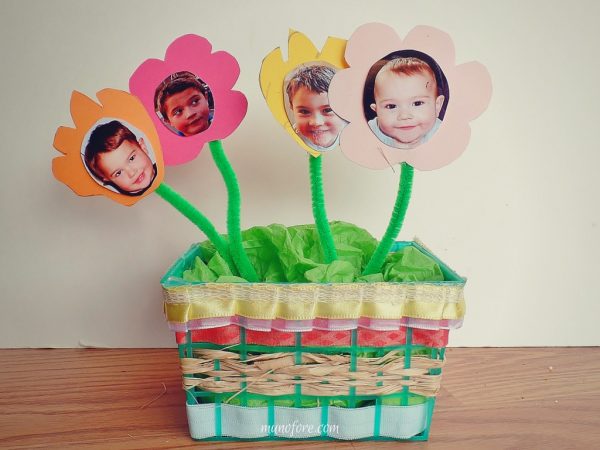 [Tweet "Kids Craft: use a strawberry basket to make a simple basket for #mayday or #mothersday"]
Happy Mother's Day to the moms and grandmas out there.