My husband surprised me today with the news that we are going to stop by his parents' house this weekend instead of next for an impromptu Mother's Day celebration. I needed to come up with a project for J to make with what I had on hand instead of what I planned to do next week. A brief scrounge into the "closet of doom" found me the goodies to make a nice little Decoupage Vase.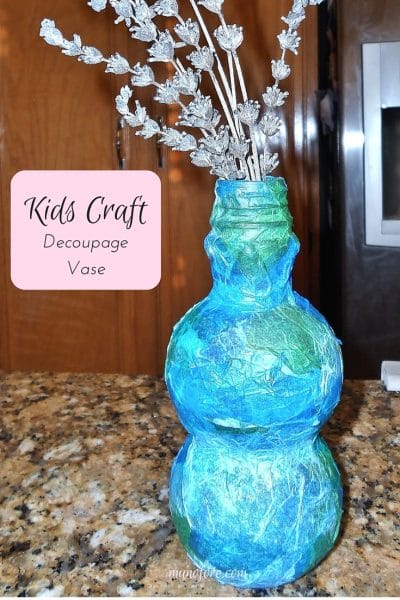 Needed:
bottle, any size any shape, cleaned all labels removed (if possible)

white glue
cup for glue (old yogurt container, meat tray, paper cup, etc.)
tissue paper
paint brush
If you can't remove all of the labels, try to tape them with masking tape or use the technique below.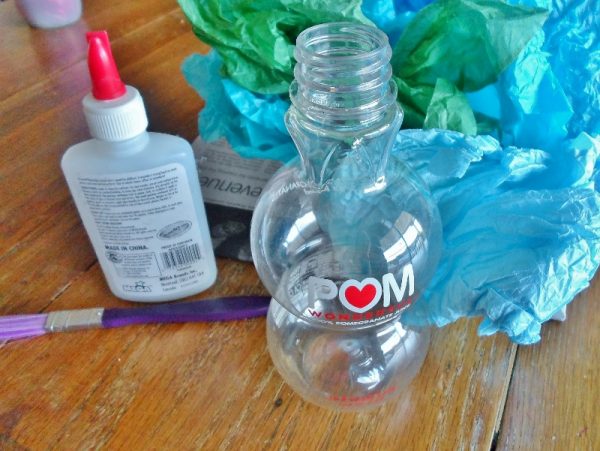 Pour some glue into the cup and add water until it resembles thick cream. The ratio depends on how thick your glue is to begin with, I like about 2 parts glue to 1 part water if not 1:1. This will give you enough glue for the tissue paper to stick, but not be so thick that it will tear the tissue paper when you spread it on.
Tear the tissue paper into 1-2" pieces - it does not need to be exact.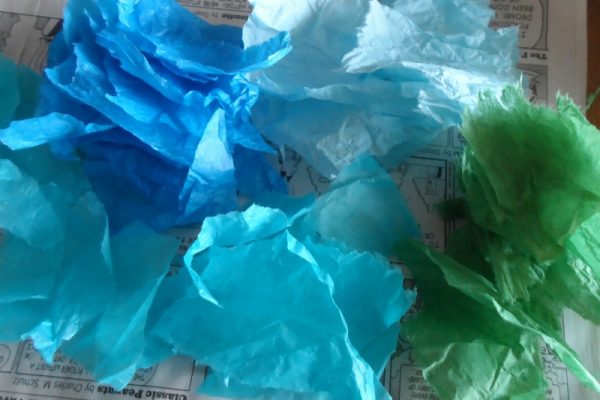 Paint the bottle with glue and put the tissue paper on the glue. Paint over the tissue paper until it is thoroughly soaked put not tearing apart. Continue layering on the glue and tissue paper until the bottle is completely covered.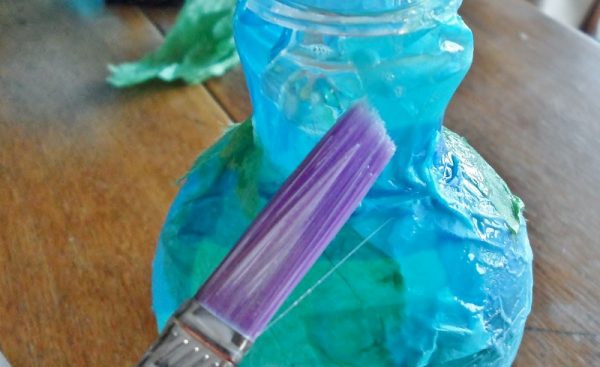 I used a Pom bottle thanks to MY mom saving it for us because she thought J and I could make something with it. And the labels weren't coming off, so when J wasn't looking, I bunched up some tissue paper over the stubborn red label and slathered it with glue . Not that a little heart shining through wouldn't have been a nice touch.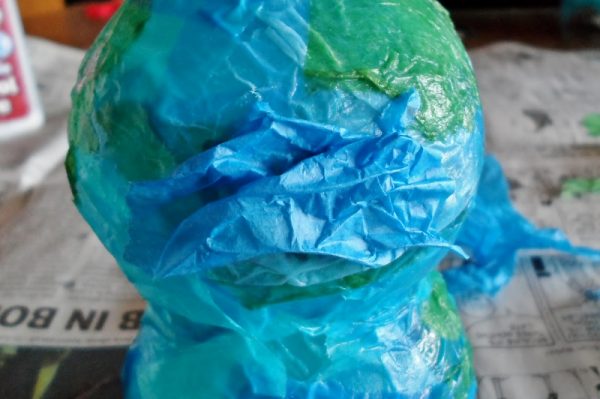 Let the tissue paper dry overnight, fill with dried flowers or make some with tissue paper and chenille stems. You probably don't want fresh flowers because water will disintegrate the tissue paper.
And there you have it, a quick and easy project that will make a lovely gift. But not for my mom (I know you are reading this! I have something else planned for you!)