It's New Year's resolution time here on Friday Frivolity. A lot of us make them, few of us stick to them, myself included. So, I thought I'd offer some helpful sites to keep you motivated to reach goals.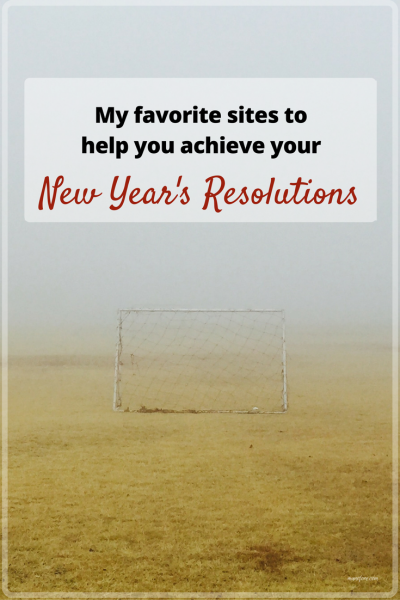 Fitness Goals
This is usually on everyone's list. I saw this on Facebook and I couldn't agree more.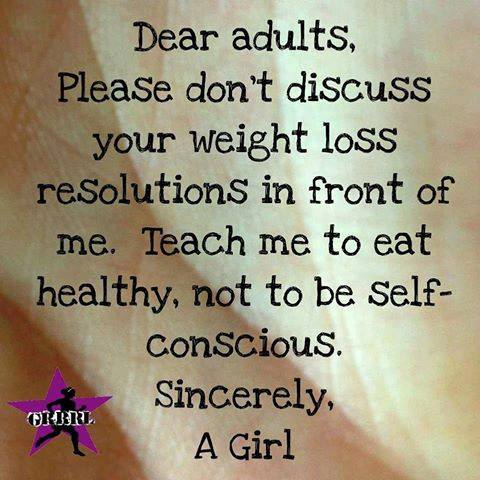 Don't focus on the scale, focus on health and fitness. A healthy weight will follow.
My favorite fitness tracker is My Fitness Pal. I have it on all my devices and find it straight-forward and easy to use. Plus it is FREE!
If you are looking for some free workouts, my two favorite You Tube Channels are PopSugar and LivestrongWoman. Just be sure to take it slow when starting a new fitness routine. Seriously, learn from my mistake. I tried to rush back into things and for 18 months have been hampered by an injury to my ankle. It takes time to increase your fitness level.
Blogging Goals
Is this going to be the year you make your blog a success? I'll freely admit blogging success is at the top of my resolution list.
Two of my favorite blogging blogs are ND Consulting and The Art of Better Blogging. I have learned so much from them in just a few months.
And coincidentally, or not, both Sarah and Jenn are board members over on the International Bloggers' Association. The last link is an affiliate link. If you join the IBA, I receive a commission. But I would refer you anyway, as I have in this post. I love the support and knowledge I have gained from my fellow members. even if you don't join right away you might want to subscribe to the newsletter and join the IBA Open Group to get all of the latest blogging news delivered to your inbox. And the Twitter Chats and....
Other Goals
Is one of your goals to be more organized? Check out the Mindful Planning Course and other great organization and planning tips over on Debbie Rodrigues site.
Maybe you want to become an entrepreneur in something other than blogging (though that's okay too). Check out Momstyle Your Business for ideas and support.
Challenge yourself to read more in 2017. I enjoy Goodreads for tracking books I hear about and want to get at the library or download on my Kindle.
And finally if you want to laugh more, be sure to check in here every weekend for Friday Frivolity!
[Tweet "Sites to help you with your resolutions. #newyearsresolutions #fitness #bloggingtips"]
Now on to the link-up! 😀



Featured Post from Last Week:
In a fun twist, since we now have five hosts and co-hosts we will also have five FEATURES.... but you will have to go check out the other four blogs to see if you were featured there! 😉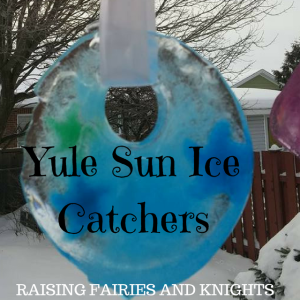 My pick this week is these fun Yule Sun Ice Catchers from Raising Fairies and Knights. We could even do these in sunny Southern California though they would melt a lot faster than those of you in colder climes.
The Hosts:
Jessica is an amazingly funny and smart blogger from Wales who writes at Babi a Fi on a whole range of topics -- from entertaining vintage nostalgia, to technology tutorials, to book reviews, to raising her adorable munchkin, and so much more! Jessica shares some wonderful Christmas trivia with a giveaway for a book Christmas: A Very Peculiar History.




Erin is a fantastically honest and engaging blogger over at Stay at Home Yogi, where she shares encouragement for fitness, finances, self-care, and other fun and positive topics.  Her posts are filled with great advice and perspective.  Erin helps us get inspired for goal setting for 2017 in her latest post.
Calling all bloggers looking for an upbeat and supportive group of pals to join in hosting the weekly #FridayFrivolity par-tay! We are hoping to add to our ranks of dedicated hosts and co-hosts, and would love for you to consider joining the fun! Co-Hosts are welcome on a temporary basis (usually a month), while Hosts make a more ongoing commitment. 🙂 Swing by here to express interest and ask any questions!
Now time for the new stuff!
This a link-up for all things funny, fun, encouraging, hopeful, and happy. That includes free printables, giveaways, and other fun stuff to make us SMILE and start the weekend off on the right foot. If you're here in search of fun and uplifting reading materials, skip the rules and just start clickin'! Bloggy buddies, thanks for coming to par-tay! You are welcome to link up to 3 posts, and old posts are always welcome! There are three rules only:
[Tweet "Come link up your #fun #funny #hopeful and #happy posts on Friday Frivolity"]