Plants can help turn a hum drum boring patio into your own little oasis.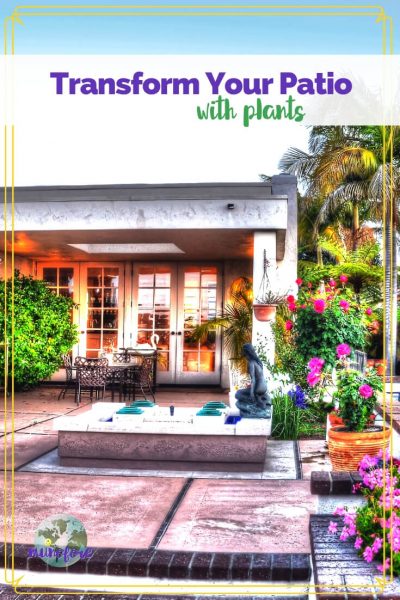 As long as they get at least a little light, most plants can grow quite nicely in pots. Here is a list of plants that can grow in containers and are perfect for you patio, porch, sun room.
Flowers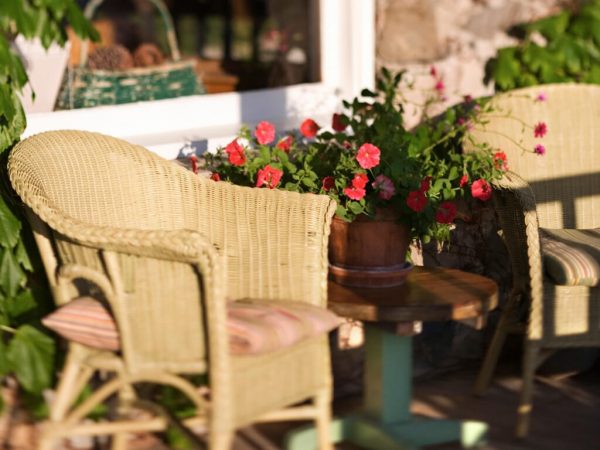 Let's start with the obvious, shall we? Flowers allow you to be creative with multiple different types. Nearly any flower can grow in a pot, so you will have no limitations in choosing the right flowers for you. Flowers can add beauty and a pop of color to your patio.

Annuals can be grouped together into one color bowl. Or go with several varieties of perennials throughout the space.
Herbs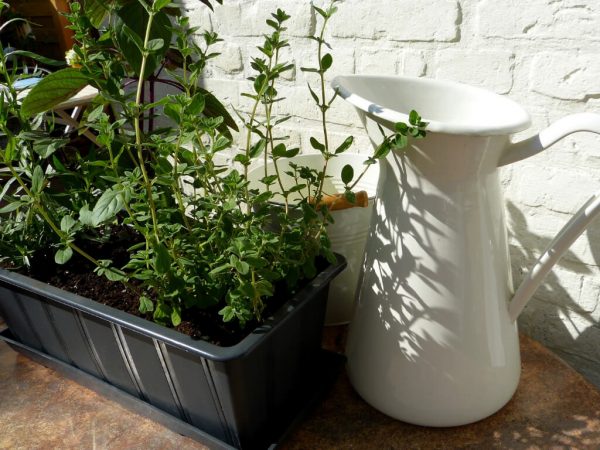 These are great thing to grow on your patio because you don't need a lot of space. And, who doesn't love fresh herbs in cooking, picked right from their own back yard? If you're new to gardening or don't have a green thumb, then start with basil. It's simple to grow, but also has tell-tale signs that you're not properly watering as the leaves become wilted and droopy. Plus, basil smells amazing!
Fat plants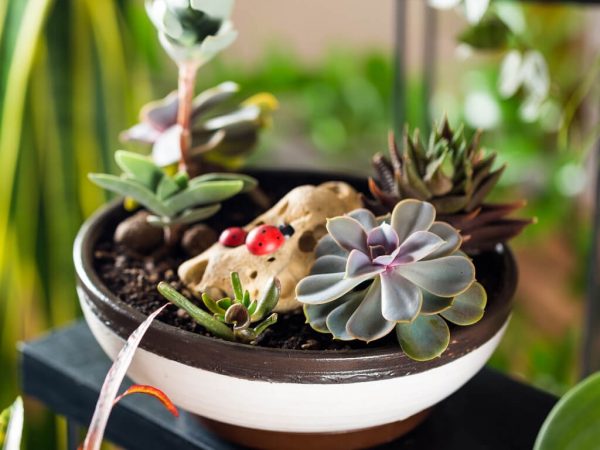 No, I am not insinuating certain plats need to go on a diet. "Fat Plants" is a catch-all term for cacti, succulents, air plants and their related brethren.
These plants look beautiful mixed and matched together. Due to their small root systems, these plants can grow in any sized container. This will save you space so that you can plant even more of them. However, they require a certain soil to ensure they will have good drainage. Buy potting soil used for cacti, and only water when the soil is completely dry. I have killed more than a few by overwatering.
Vines
Plant vines in a pot and let them grow over existing posts or arches to create an arbor or have them grow along a wall to add color to a normally blank space. You can also have them grow along a trellis to create a privacy screen or shading wall.
Trees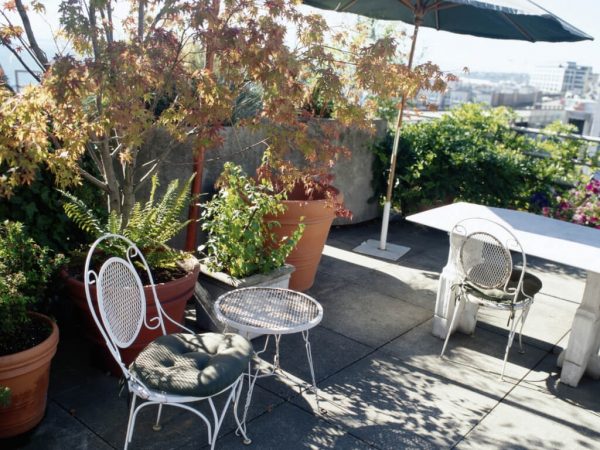 There a variety of trees that can grow in pots. When looking for trees that can grow in pots, look for ones that don't grow any taller than 10-15 feet so that they can be easily moved and will not outgrow their pot. Growing trees can add dimension and color to your patio.
Put a few next to each other to create a privacy wall. Use them against a blank wall to add height and color. Try a few miniature fruit trees to grow your own food, citrus are great for this.
Fruits and Vegetables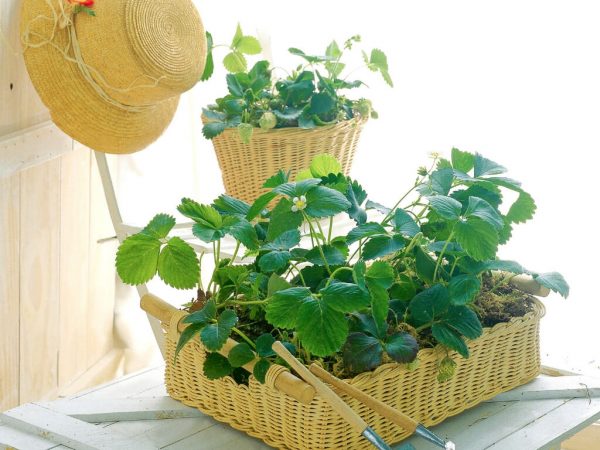 Add some vegetables and fruits along with your herb garden. Cherry tomatoes, strawberries, carrots, radishes, lettuces, etc. all do wonderfully in containers. You will add color to your patio and healthy food to your table at the same time.
Ornamental Grasses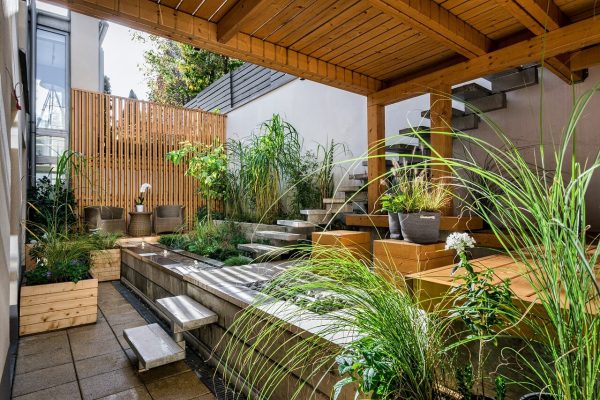 I may rage against turf grass destroying suburbia, but ornamental grasses are an entirely different flora. Bamboo, pampas grass, fountain grass, sedge and more can all be grown quite nicely in containers and their long skinny leaves provide a nice contrast to the other plants listed.
Ferns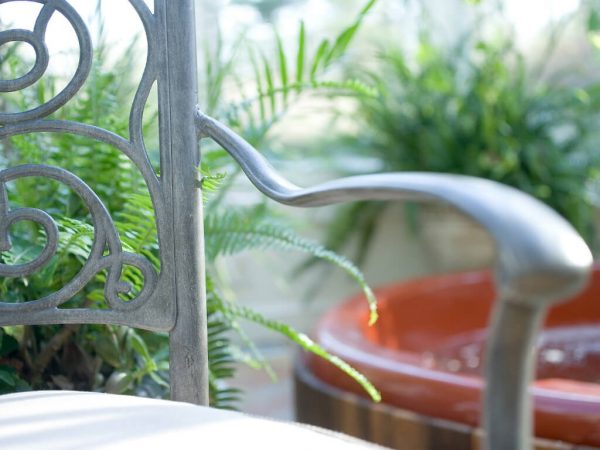 With their feathery leaves, ferns add plenty of visual interest and perform wonderfully in containers. Ferns prefer the shade so they are great for covered patios.
Your Favorites
Choose plants that look and smell nice to you. Choose ones that repel certain insects if that is an issue. Choose what you like so you will be more likely to spend time in your outdoor space.
Other gardening posts you may enjoy: