Have you ever felt the urge to change things up in your home but haven't wanted to spend a lot of money to do so? The urge to refresh my home has been pretty strong lately but the budget is screaming no way! So, I have decided to do a few things, without spending a lot of money to do so.
First up on my project list is the upstairs hallway, which is basically just a dimly list passage way to the back bedrooms. When we moved in I put some Monet prints and cards into some cheap gold frames and have pretty much ignored it ever since. I have been taking some nice photos of my yard lately, but the gold just would not have done them justice. I could have spray painted them another color, but I wanted something a little more rustic.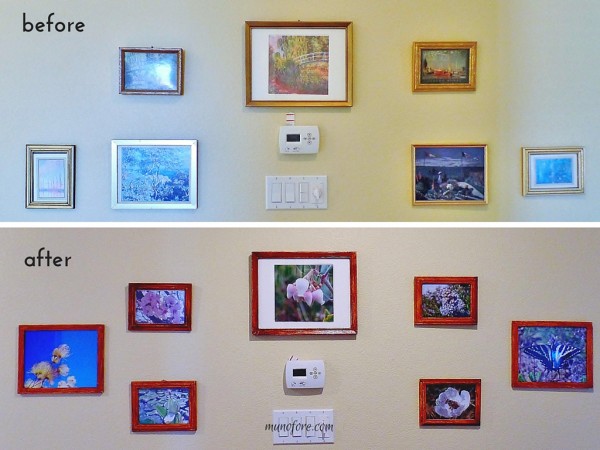 Instead of the gold frames blending into the pale yellow walls, the new darker frames make the pictures pop! And surprisingly the hallway actually seems brighter.
How I created the look
I took the glass and prints out of the frames then took those outside and spread them out on my trusty drop cloth from the Mushroom Kingdom project, plus a few others over the years.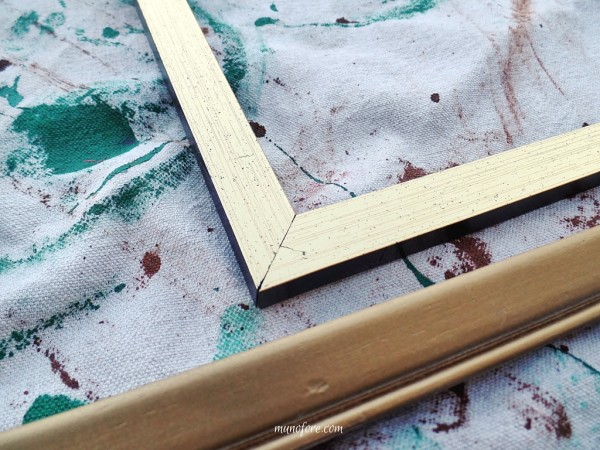 I slathered on some white paint plus primer leftover from the Mushroom Kingdom, intentionally leaving streaky brush strokes.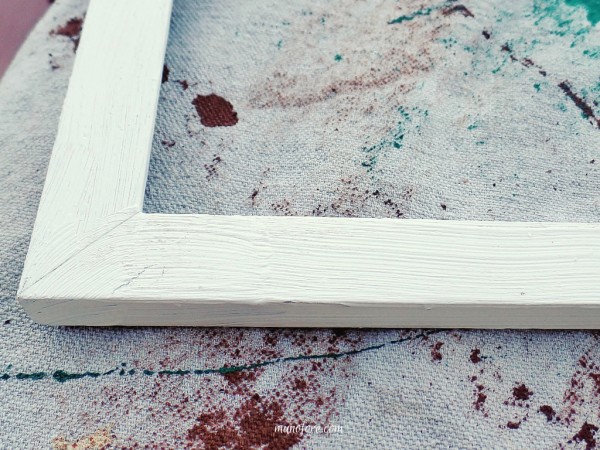 After it dried overnight, I wiped on some stain leftover from the outdoor furniture and didn't wipe it off. Yup, I didn't wipe it off. I know I am supposed to wipe it off, but I wanted the streaky look.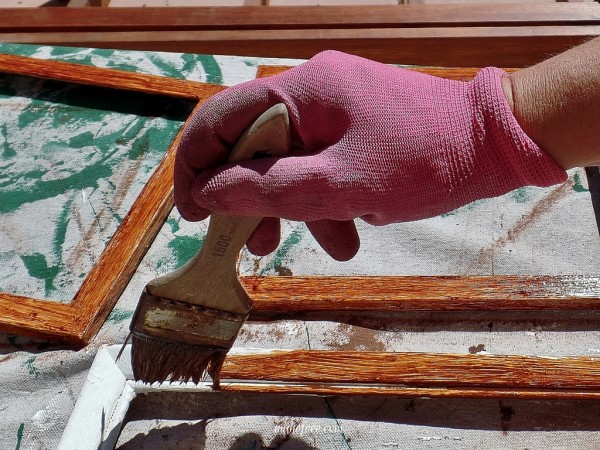 Then I let it dry overnight outside. I should have waited another 24 hours or more, because the smell is still evident in the hallway.
Here is another shot for comparison: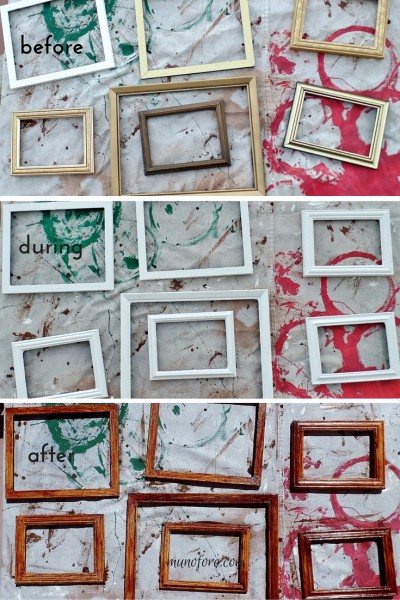 [Tweet "Picture frame redo: transform cheap gold frames. #DIY #crafts"]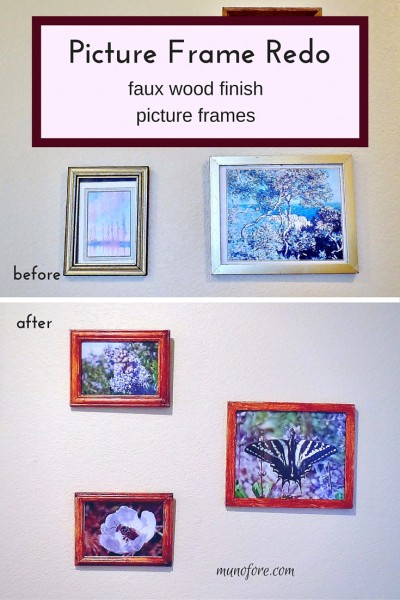 I will be posting more of my little projects soon. I hope it inspires you to make a few small changes to brighten your home.