This year I was suckered into graciously volunteered to be Room Parent for my son's 3rd grade class. While it will take up a considerable amount of my free time at some points of the year it should also make great blog fodder. Like today and this fun and easy Pikachu Box Top Collection Box.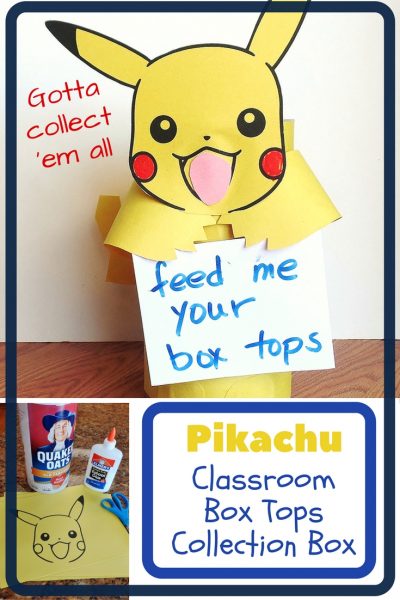 If you are here, you probably know all about collecting box tops. We do it for one reason: MONEY! It is a pain for everyone, but at 10 cents a pop for the BTFE ones and even more for some of the others, you just can't pass up free money. Most teachers have a little jar or plastic container in their classroom already, but I decided we needed a little something special: Pikachu.
My son's classmates are into the trading cards right now, and I think there is still enough hype leftover from this summer's Pokemon Go craze to get some smiles from the kids.
Supplies
oatmeal container
yellow construction paper (4-5 sheets)
scrap brown construction paper (or brown marker)
scrap pink construction paper (or pink marker)
scrap red construction paper (or red marker)
one chenille stem or popsicle stick
scissors
glue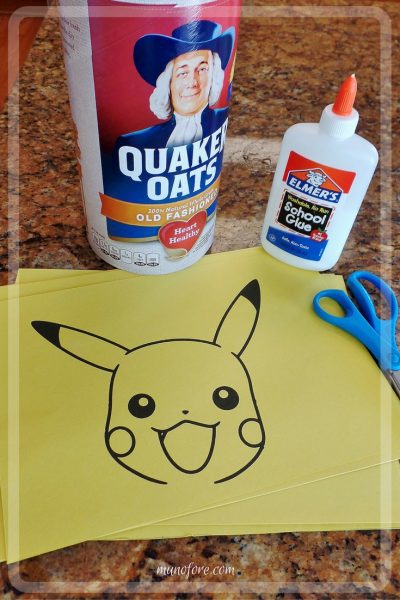 Preparations:
Print the Pikachu face on one sheet of yellow paper. You may need to trim the paper to 8 ½ inches wide to get it to fit in your printer. Or draw the face by hand. I cannot draw, and in case you don't trust your artistic abilities here is a PDF file for you to print.
Cut out the face and save the scraps.
Color the cheeks red, or cut two circles from your scrap red paper and glue it on.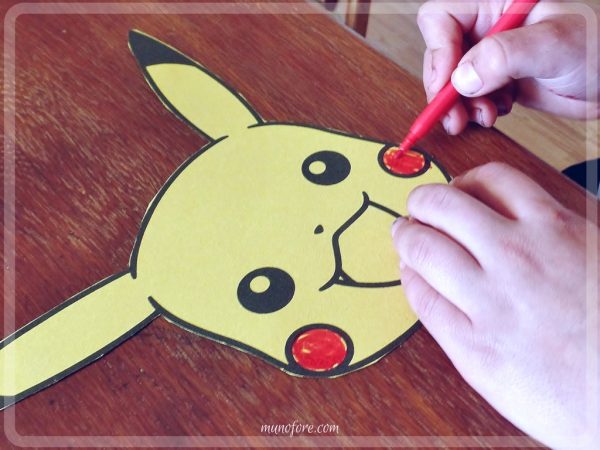 Fold some yellow paper in half and cut out two arms and two feet. I did these freehand.
Fold some yellow paper in half and cut out two tails. Glue a popsicle stick or chenille stem in the middle to keep it from flopping over.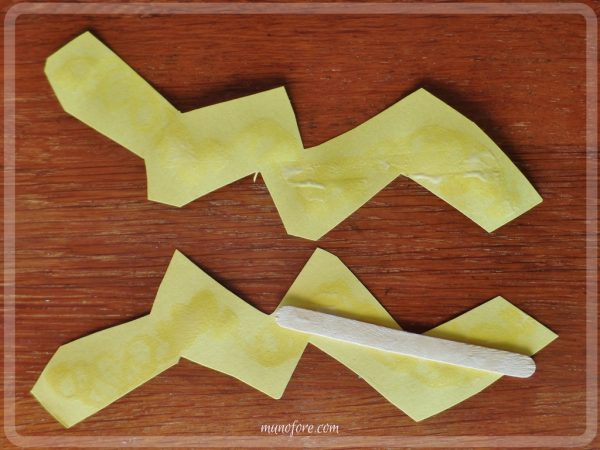 Cut out a tongue from the pink scraps (or color it in).
From the brown cut two long rounded rectangles and one smaller one to fit on the base of the tail for the stripes (or color it in)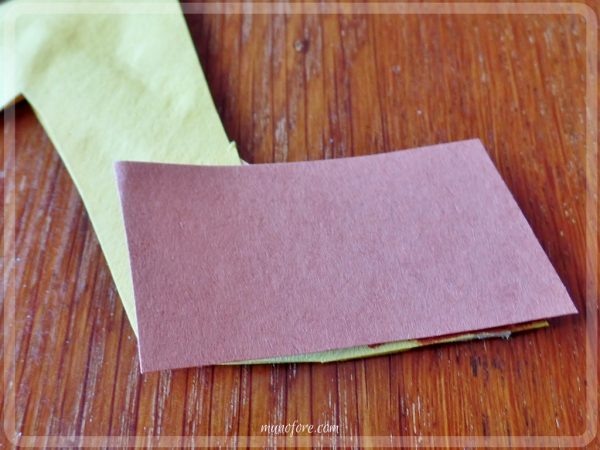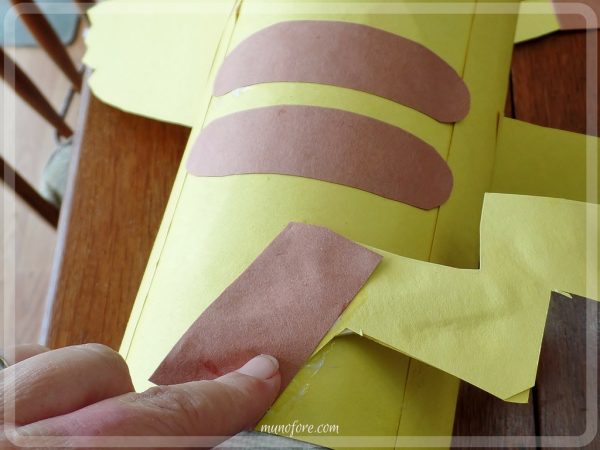 Assembly:
There's nothing tricky to this part. Cover the oatmeal container with yellow paper (it takes about 1 ½ sheets). Glue the face on the front toward the top. Add the arms and feet to the front, tails and stripes on the back.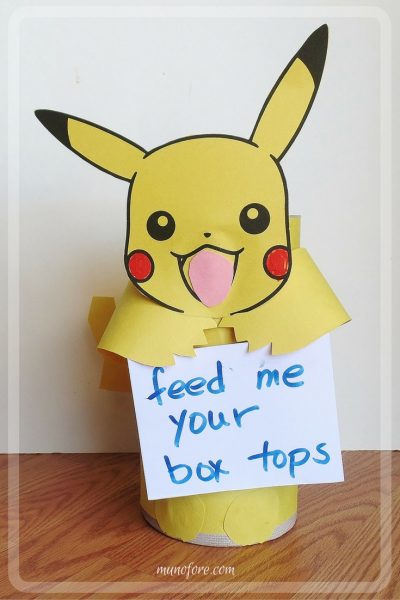 Then take him to school and let the kids stuff him full of box tops.
[Tweet "Make collecting those box tops fun with this #Pikachu Collection Box. #boxtops4education #pokemon"]
Save
Save