These printable Thanksgiving Wine Labels are an easy way to let the recipient think you spent more than just a few minutes grabbing a bottle of wine at the last minute on your way to Thanksgiving dinner. Even though that may be true...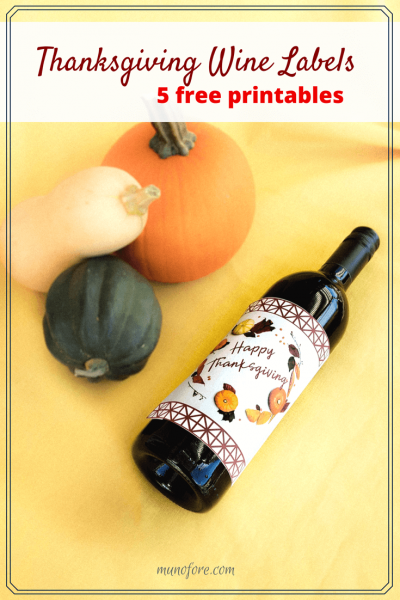 There are 5 designs and all you need to do is click, print and trim the one(s) of your choice. Then wrap it around your bottle and secure it.
Which wine goes best with Thanksgiving dinner?
Traditional wisdom says stay away from Chardonnay (too oak-y) or heavy reds like Cabernet Sauvignon.
But, all of my personal wine experts agree, the best choice is the one you (or the recipient) like best.
Cutting the wine labels
If you have a paper cutter, use it! Otherwise you probably want to mark a line with a straight edge before cutting. The labels all have a small margin on the left that you want to trim.
Securing the wine labels
Wrap the label around the bottle. Tape or glue the left edge on top of the right. If you don't want that much overlap, trim the right edge before securing.
[Tweet "These Thanksgiving #wine labels make your gift a bit more special. #Thanksgiving #hostessgift"]
The labels
I didn't include cutting guides so you can determine how tall you need them to be to cover the existing bottle labels. They will fit around standard wine bottles with a few inches of overlap.  Sparkling wine bottles are about 12 inches around so you can either have a gap in the back of the bottle, or trim the front and back of the labels and glue/tape them over the existing labels.
Wine is bottled poetry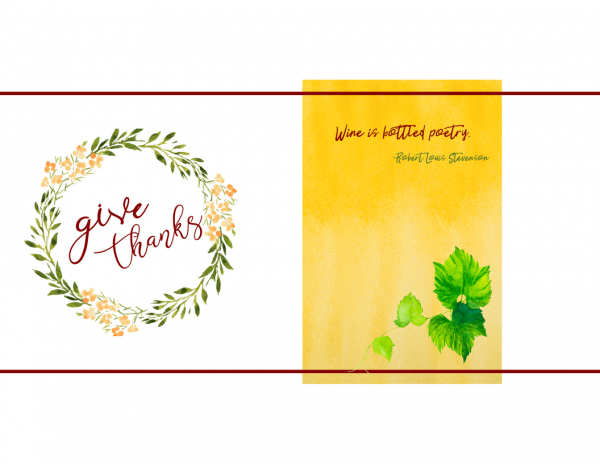 Wine makes daily living easier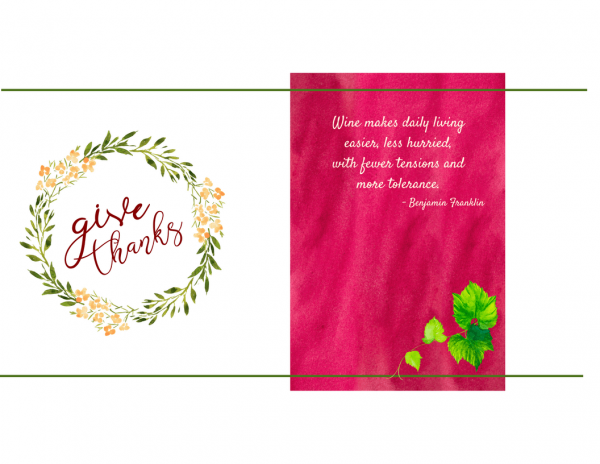 Give thanks to the Lord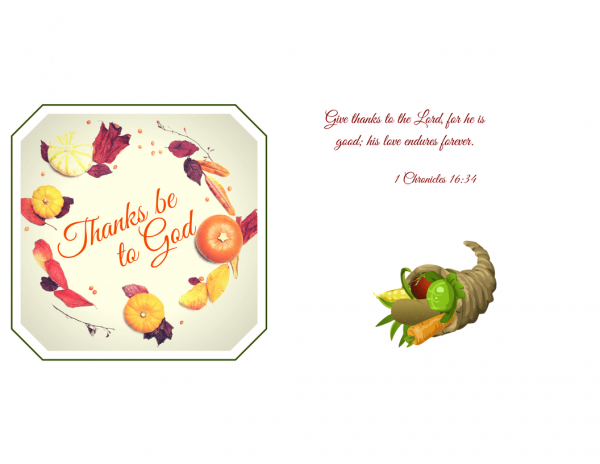 Kindness comes from the heart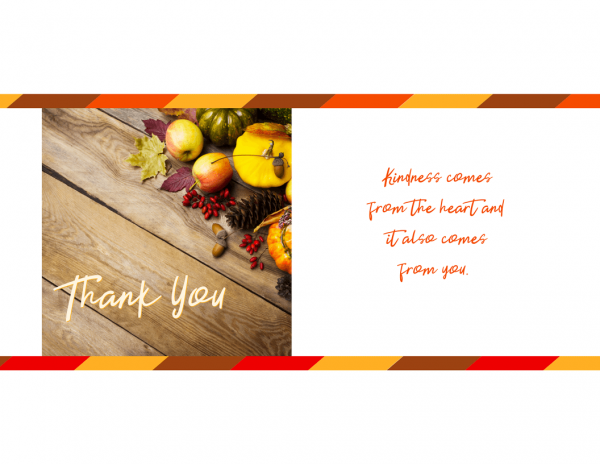 Thanksgiving is a time of togetherness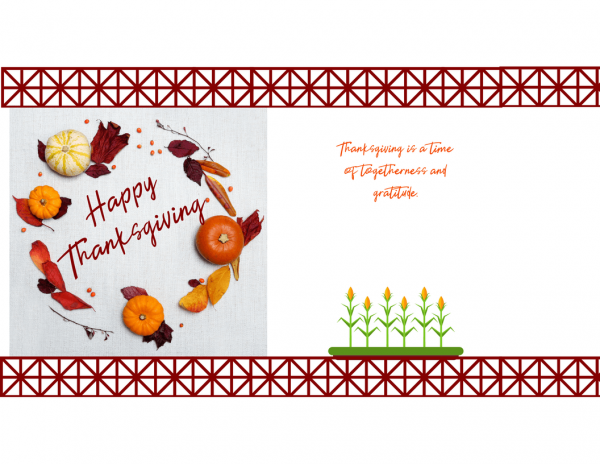 I hope you enjoy the labels and have a delight filled Thanksgiving.