This simple Glass and Shell Ornament is perfect for a coastal or beach themed tree or for anyone that loves the water.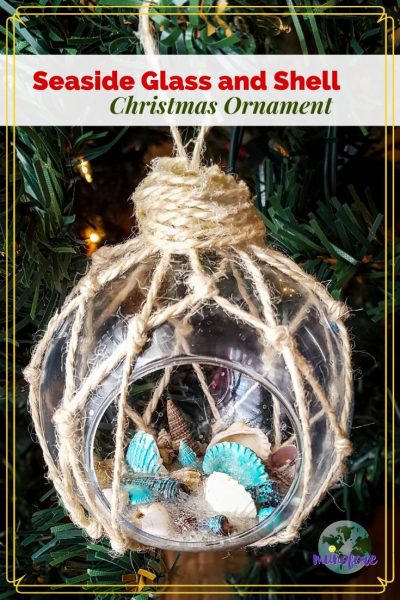 I made this ornament for the 2019 Bloggers Ornament Exchange organized by the amazing Erlene over at My Pinterventures. Get inspired by visiting this post to see all of the ornaments made by the other bloggers and more here.
I was paired with Terri from Our Good Life, who I feel like I know since we participate in a number of blogging events together and I follow her blog and social media accounts. If you like amazing food (like Pecan Encrusted Pork Loin with Pineapple Brown Sugar Glaze and Grilled Peaches with Candied Ginger Ice Cream), helpful home tips and book reviews, you need to follow her too.
Our Good Life - Facebook - Instagram - Twitter - Pinterest
Terri has a coastal theme tree and specifically did not want traditional colors and I was happy to oblige.
Supply List
All The links below are Amazon links and I may receive a commission for any purchases made through them at no cost to you.
Staining the glass ball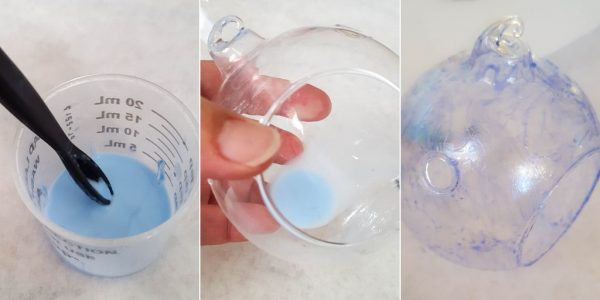 I started by watering down some light blue glass stain and swirling it inside the ball to give it a slight tint.
Decorating the Shells
As much as I love the natural color of shells, I felt a few of them needed a pop of color. I just added a light brush of teal acrylic paint then wiped some of it off with a wet towel. Then I added some glue and clear glitter.
Glittering the Sand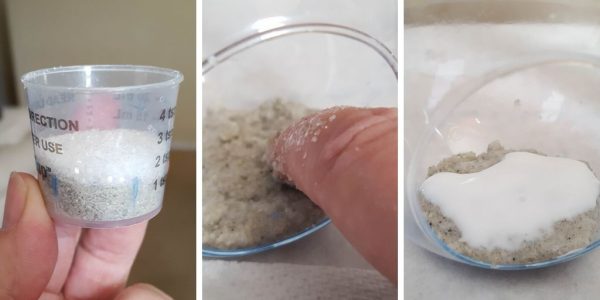 I mixed equal parts of sand, glitter and glue and mixed it together to form a thick paste, then pressed it into the glass ball and add more glue on top.
Putting in the Shells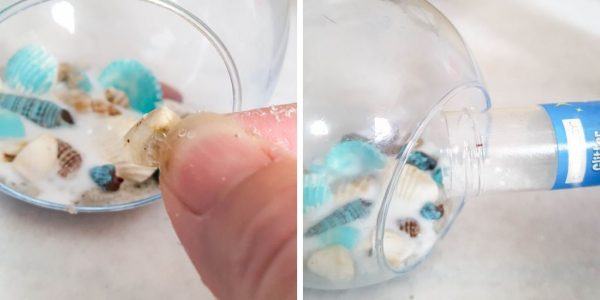 While the sand was still dry I stuck in the shells and added some more clear glitter.
Macrame Netting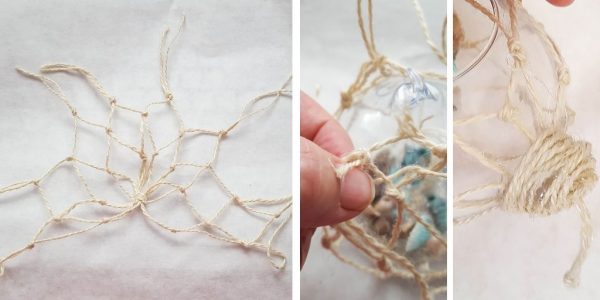 I thought the ornament looked a little plain so I followed these directions from Martha Stewart to cover the ball. The only exception was not to tie the few knots that would have covered the hole.
I wove a piece of twine through the top and pulled it closed then wrapped around the top and glued it in place.
I love how it came out, and hope Terri and her family do too.
Other Christmas Ornament Tutorials