Another season, another reason, for making.... a new wreath for the front door. To celebrate summer and add a burst of color to the front porch I made this Summer Fun Beach Towel Wreath with odds and ends from around the house.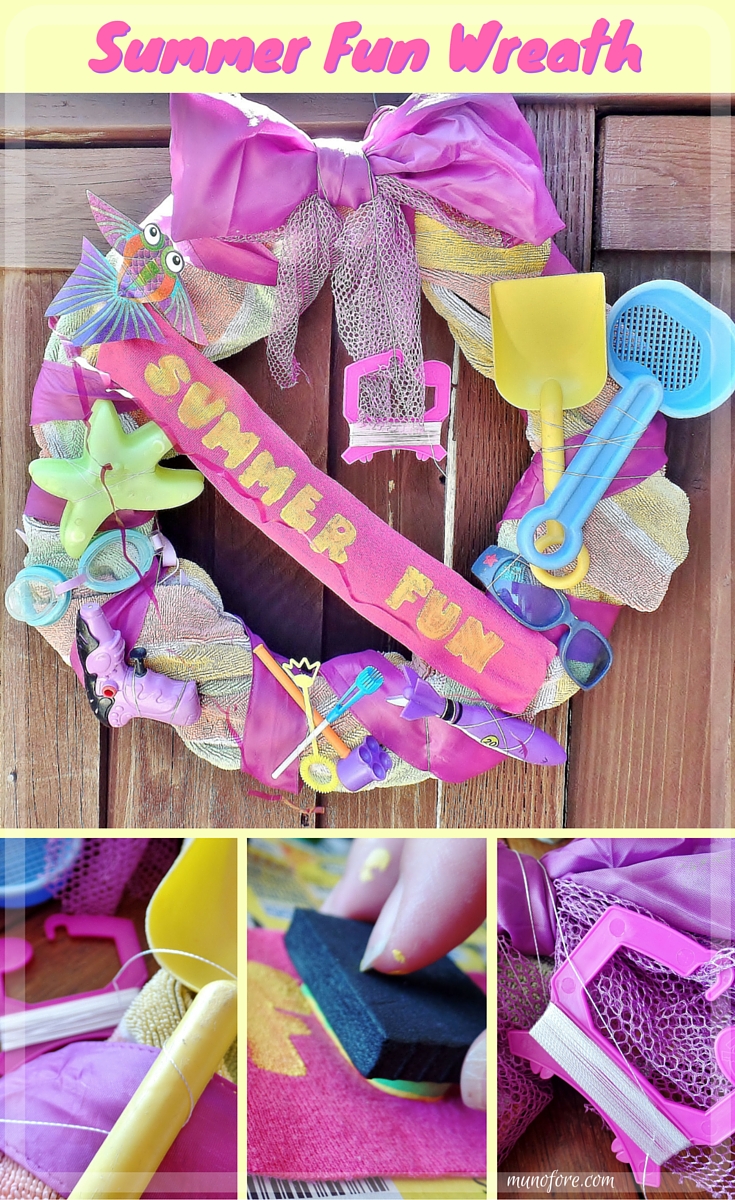 I originally considered a pool noodle for the base of this summer wreath. But the sad boy eyes I got when I mentioned it to the 8 year old sent me looking in another direction.
Finally, I decided on an old beach towel. How old? I am not sure exactly, but I saw it in a picture from 1987 and it was probably several years old by then.
Next I went rummaging through the house and yard for things we no longer use or have multiples of. Like the swim goggles - he has five pairs!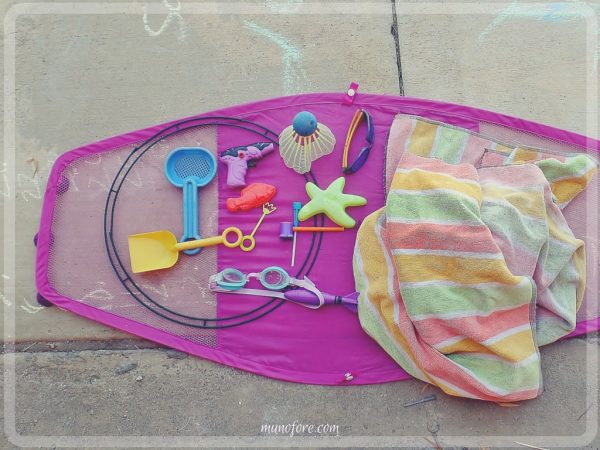 The big purple thing was a sun shade for a baby float. He's eight, I don't think he can get his shoulders through the center of the float any more. I grabbed my seam ripper and removed it from the wire in two pieces: the center complete with mesh (which became the bow) and the ribbon like trim around the edge.
Beach Towel Wreath: The base
I inverted the towel, wrapped it around the metal circle then wrapped some of the purple fabric around like ribbon. I secured with a safety pin instead of sewing because I am lazy. 😉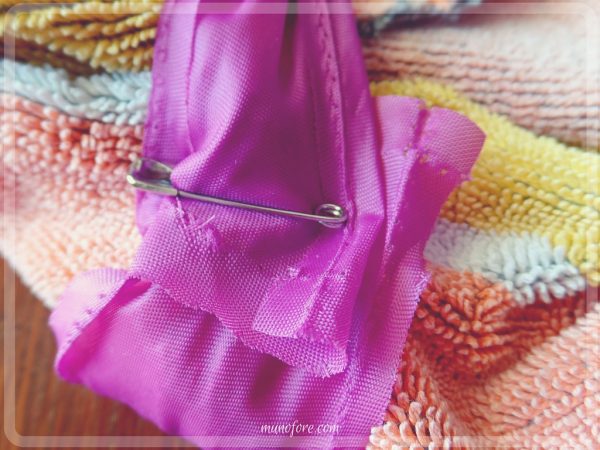 I hid a loop of wire underneath the ribbon at the top for hanging.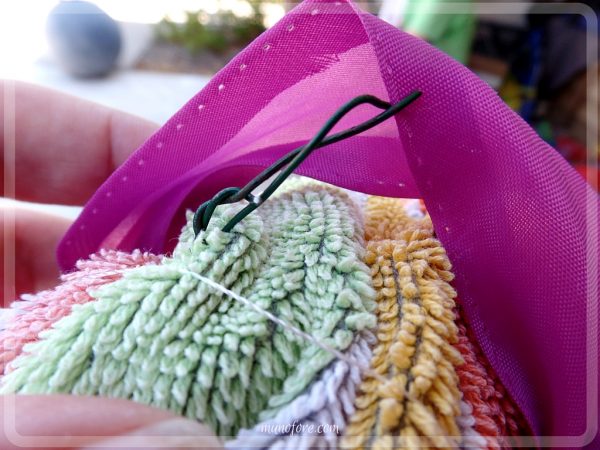 Beach Towel Wreath: The decorations
The toys needed a bit of scrubbing to remove years of mud and debris.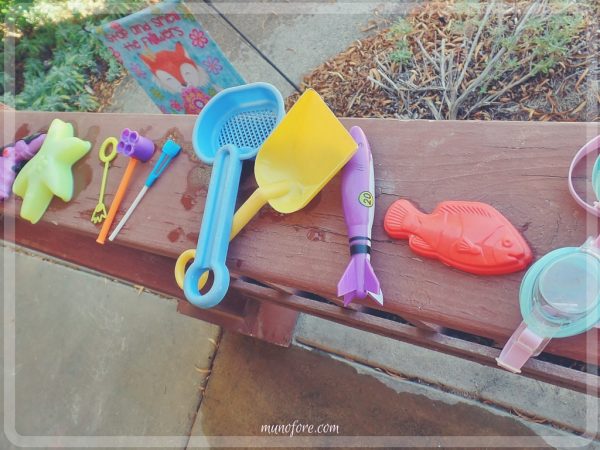 One of the few items I had to buy was this mini kite.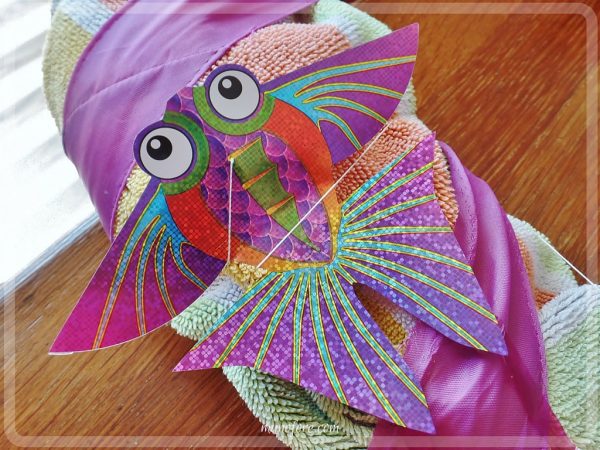 The kite was needed because I had a vision of everything being tied on with kite string a la Charlie Brown.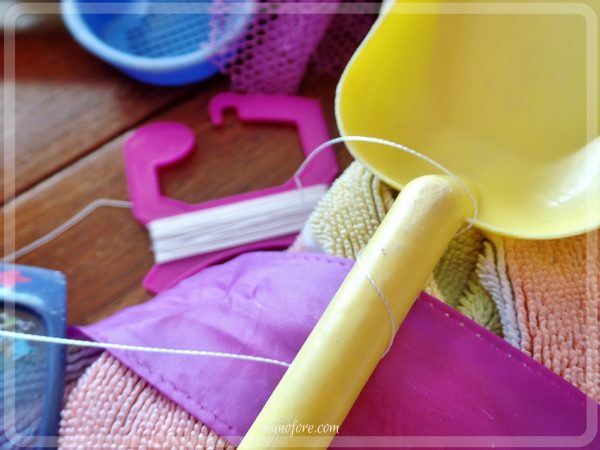 Finally, I hung the end of the kite string off of the bow.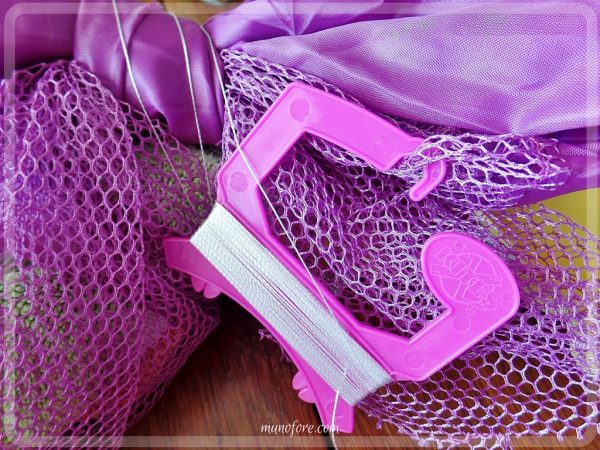 Beach Towel Wreath: The greeting banner
It still needed a little something else, so I found some scrap pink material to make a banner. I had to buy the fabric paint and stamps, but I barely used any paint and the stamps are all reusable I don't think it should count in my final cost.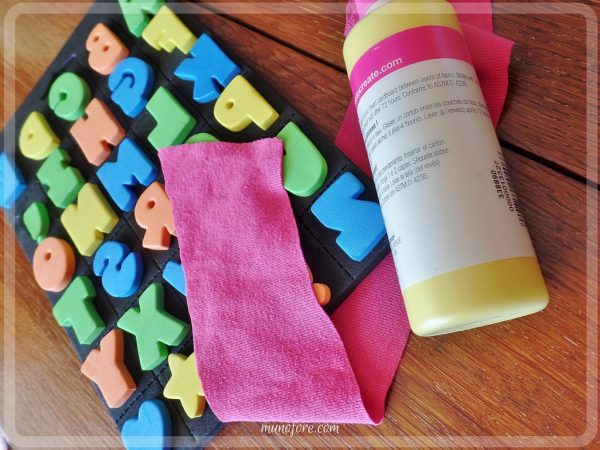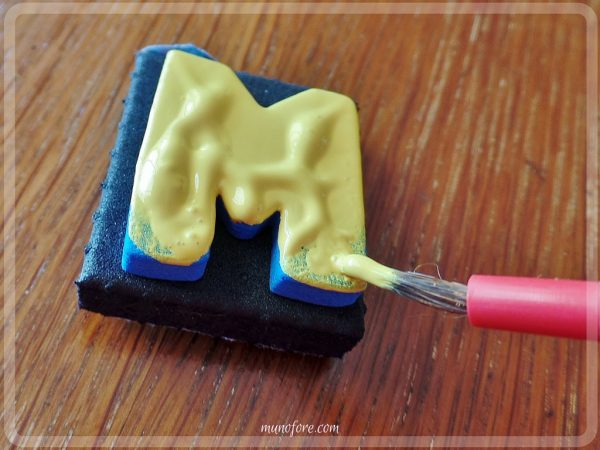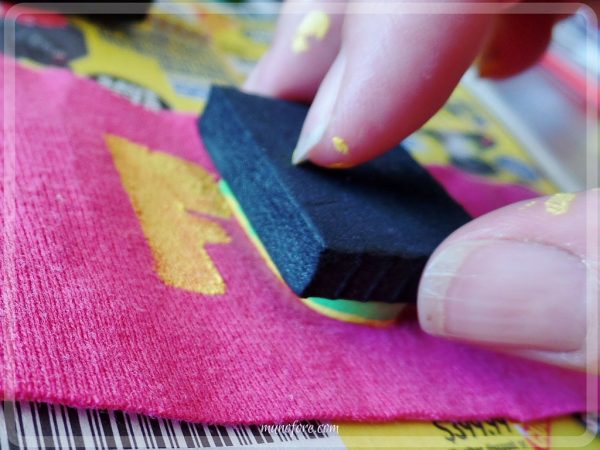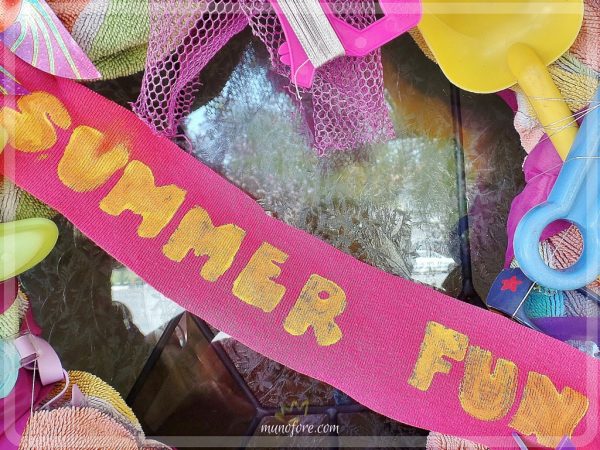 [Tweet "Make a fun summer wreath with items you have around the house. #upcycle #summer #crafts"]
The kite was $5 and the paint and stamps were another $5-7 (both were on sale) making this come in under $15, with lots of yellow fabric pain and foam stamps for other projects. I like the results, and my husband actually complimented it, which is worth a million dollars to me.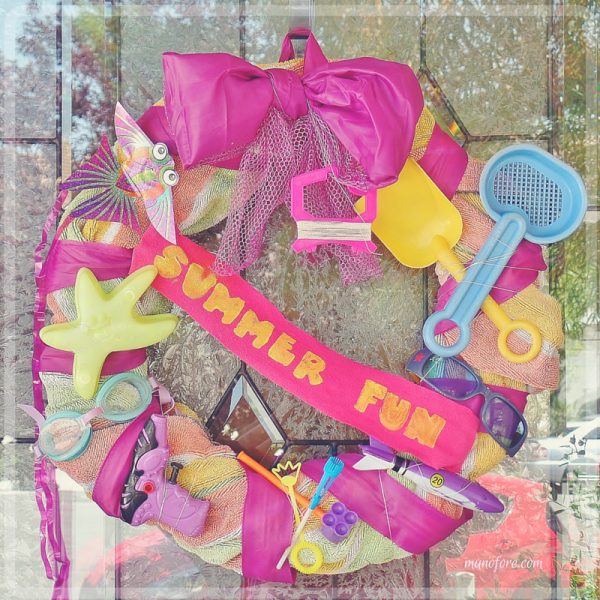 Other wreaths in my frugal wreath series:
Save
Save
Save
Save
Save