Put together a fun Mardi Gras Wreath to brighten your door and help "laissez les bons temps rouler"!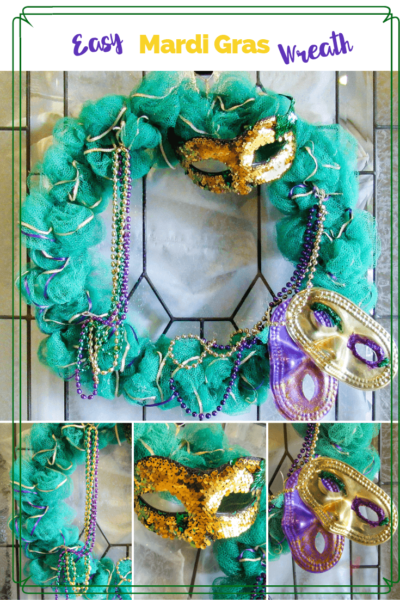 Mardi Gras Wreath Supply List:
wreath form
green netting or burlap (at least 10 yards of 6" or more wide)
8+ yards purple and gold ribbons
Mardi Gras masks
Mardi Gras beads
hot glue gun
I did not purchase anything for this wreath. It was made entirely with supplies I have had laying around the "closet of doom" (my craft closet) for quite awhile. But I searched on Amazon for similar supplies - these are those affiliate links I mentioned up at the top.
First I hot glued the mesh and ribbon in bunches around the wreath to give it a poofy look. My purple and gold ribbons were ⅛" thin so I did it with the mesh.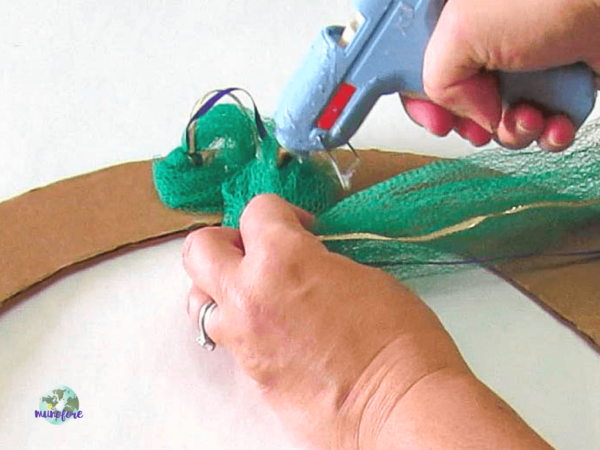 Then I added the masks. This one I stole from my son who got it as a prize from something or other.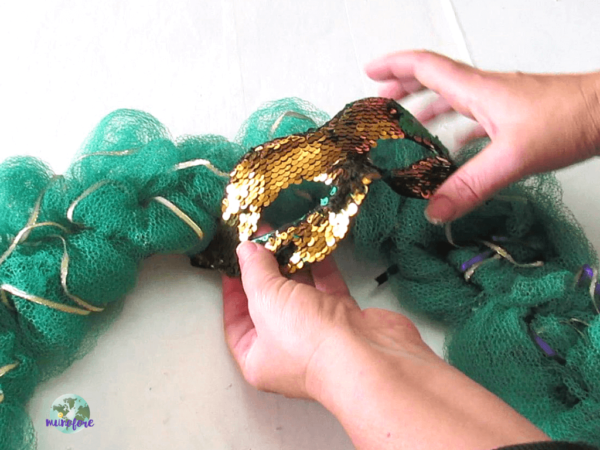 These were some cheap half masks that I decorated with glitter glue. I may go back and add some feathers to them as well.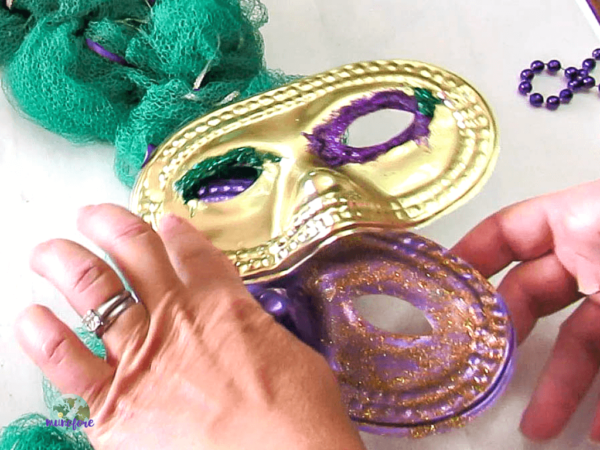 I tied the beads on with some ribbon so they would drape.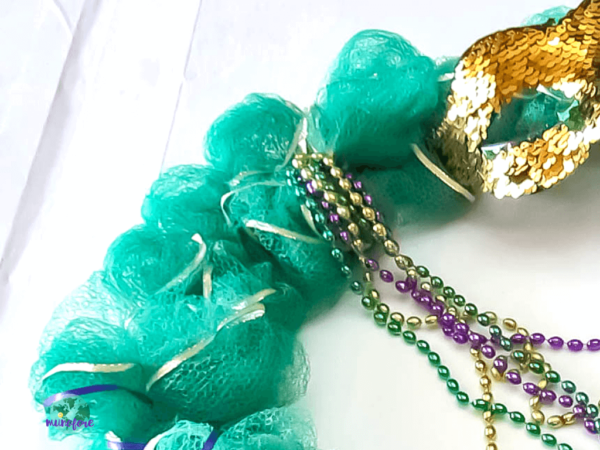 And then I hung it on the door. All in all it took me about an hour, and most of that was figuring out how I wanted things placed.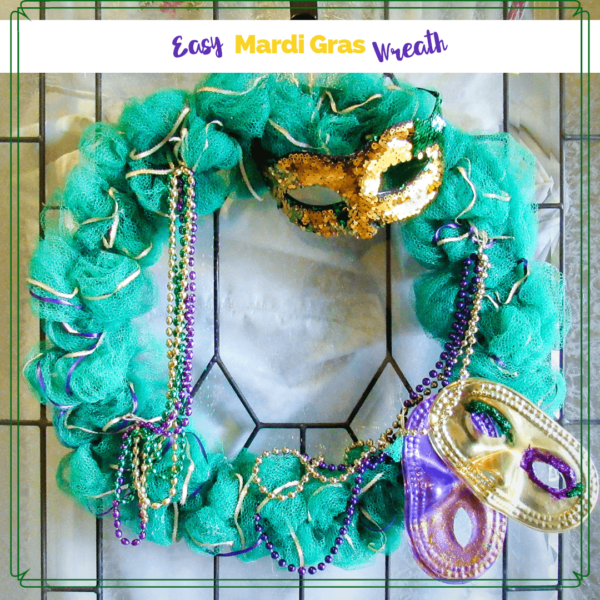 Other wreaths I have made:
Antique Rose Wreath

Repurposed Garden Hose Wreath

Summer Fun Wreath

Dryer Vent Halloween Wreath

Turkey Banner

Winter White Wreath