Turkey in Disguise is a fun Thanksgiving craft for preschool and elementary aged kids.
My son's first grade teacher had them do this assignment and I thought it was a great way for the kids to express their creativity and work on fine motor skills.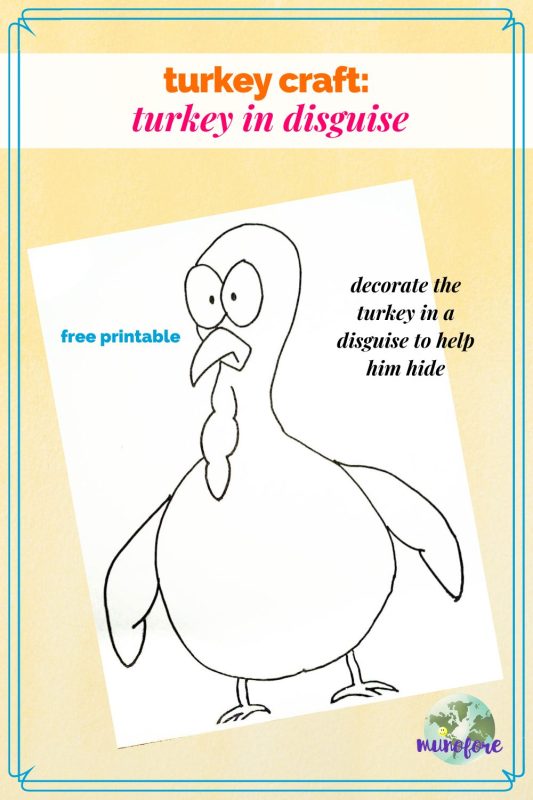 The assignment: Use markers, crayons, fabric, material, etc. to make a disguise for this turkey so he won't be eaten for Thanksgiving.

My 1st grader's result: A mutant ninja turtle pizza chef complete with a double extra large pepperoni and mutagen pizza.
He did all of the work except for cutting the fabric, because I admit, I have a little bit of a thing about my sewing scissors.
I could give you a bunch of ideas his classmates came up with, but that would spoil the fun of letting your kid come up with their own idea.
Here's a link to download your own PDF turkey . Print on plain paper or card stock.