We are celebrating another fun, albeit obscure, holiday this week on Friday Frivolity: International Museum Day. While I have been to some wonderful fine art and natural history museums, I thought I would offer up some unique museums I think it would be interesting to see.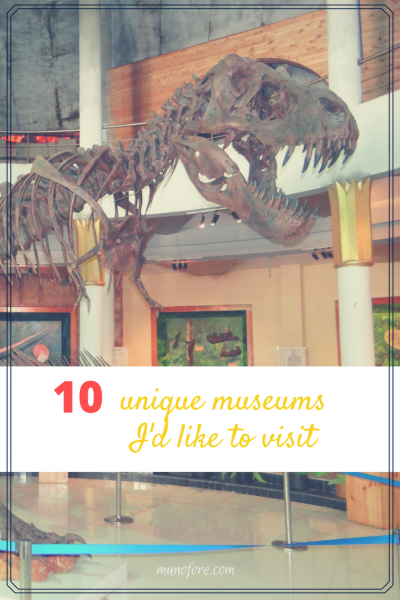 National Video Game Museum in Frisco, TX. I had this idea 15-20 years ago, but I wanted to put it in Anaheim, Ca. near the House of Mouse. Vintage working game systems covering the history of video games plus a whole lot of STEM education thrown in for fun.
Pinball Hall of Fame in Las Vegas, NV. Now if you really want to go old school entertainment, there's the Pinball Hall of Fame. 10,000 square feet of working pinball machines. Just pinball, no prizes, no ticket games, just pure old fashioned pinball. All proceeds from the games are donated to the Salvation Army.
Dr. Pepper Museum and Free Enterprise Institute in Waco, Tx. Wouldn't you like to be a Pepper too? Besides housing oodles of Dr. Pepper memorabilia, this museum is also dedicated to "the purpose of educating Texas school children and adults about the economic system that underlies American life". Cool.
Spam Museum in Austin, MN. Yes the canned meat product, not the junk e-mail that was named after it. The museum explains the importance of SPAM to the military, shows vintage ad campaigns and recipes and even includes an ode to the Monty Python skit.
Winchester Mystery House in San Jose, CA. Was Sarah Winchester, heir to the Winchester Rifle Company fortune crazy for her non stop building in her house or is it really haunted? There's a movie with Helen Mirren coming soon that offers a look inside the house. Or you can go tour the 160 room house for yourself, if you dare.
The Mini Time Machine in Tucson, Az. This museum features a myriad of miniature worlds from different times in history as well as fantasy ones. It features 400 antique and contemporary dollhouses and roomboxes.
Laura Ingalls Wilder House and Museum in Mansfield, Mo. Visit the farm where the Wilders lived. It might not be the Little House in the Big Woods or On the Banks of Plum Creek, but it is where she wrote those beloved stories.
Imiloa in Hilo, HI. The main reason to visit here would be to be in Hawai'i. The vision of the Imiloa "is a place of life‐long learning where the power of Hawai'i's cultural traditions, its legacy of exploration, and the wonders of astronomy come together to provide inspiration and hope for generations". With a Planetarium and Native Garden as well as cultural exhibits, I could see myself spending a lot of time there.
In case you want some Natural History and Fine Art, here are two I have been to and would love to go back.
La Brea Tar Pits in Los Angeles, CA. Learn about the Ice Age by checking out the fossils found stuck in the natural asphaltic pits in the middle of metropolitan Los Angeles. But the coolest part is this is still an active dig site. You can watch as they excavate fossils of a Columbian mammoth found when they built a parking garage for the museum. Most places keep this kind of work behind closed doors and only display the results, which I think is a shame.
Queen Califa's Magical Circle in Escondido, CA. This unique sculpture garden is in the middle of a suburban park. We stopped by on our way home from the San Diego Zoo Safari Park (formerly known as the Wild Animal Park) 6-7 years ago.  The kids had a blast running around the mosaic sculptures while the Moms got to appreciate a little art. We tried to go back a few years ago when it was closed for repairs :(.
[Tweet "10 fun and unique museums from the Ice Age to the Space Age and lots in between. #travel #museums"]
---
Now on to the link-up! 😀
Featured Post from Last Week:
Each host has our own features ... but you will have to go check out the other blogs to see if you were featured there! 😉
Need to Spruce up your home for Spring? Paisley and Pugs has 29 ideas to help you do just that.
The Hosts: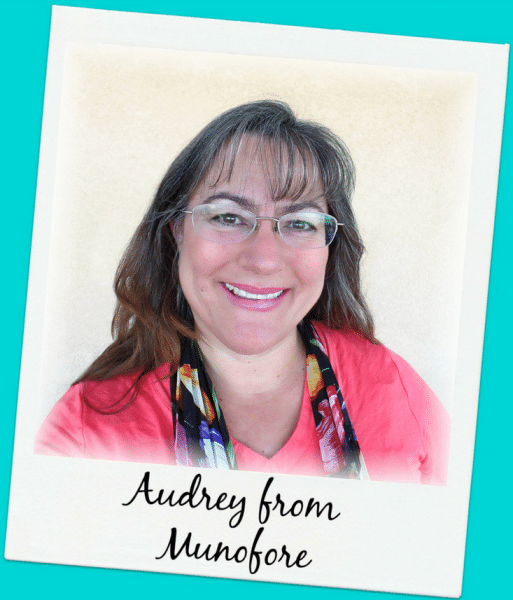 Audrey is a wonderfully eclectic blogger, who not only can cook up a storm over on That Recipe, but also writes at Munofore - "MUsings NOt FOod RElated." Munofore touches on humor, parenting, crafting, holiday ideas, tutorials, and more! Audrey shares her latest month of coffee photos for her Project 365 plus 6 ways to make coffee..
---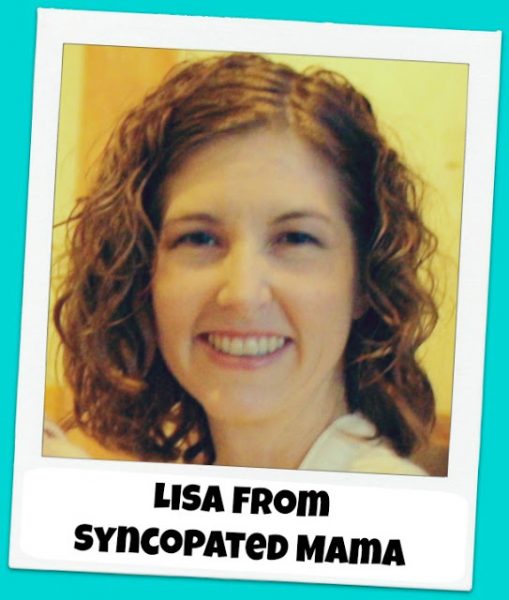 Facebook // Twitter //Pinterest // Google+ // Bloglovin
Lisa is an awesomely hilarious and authentic writer who marches to her own drum on her blog Syncopated Mama, providing an "un-labelly spot" for all the happily off-beat folks out there who have been wishing to find kindred spirits. She shares her adventures building a natural home, teaching her adorbs daughter, establishing and refining positive communication skills, camping, creating, cooking, and so much more! Lisa goes to Egypt in this month's Family Fun Night. 
Jessica is an amazingly funny and smart blogger from Wales who writes at Babi a Fi on a whole range of topics -- from entertaining vintage nostalgia, to technology tutorials, to book reviews, to raising her adorable munchkin, and so much more! Jessica shares her busy and stress filled week with us in her latest post.
---
Amethyst is a fantastically encouraging and thoughtful blogger, who shares new-mama adventures, self-care advice, book and product reviews and so much more over at One Sage Mama. Amethyst talks about how to keep your baby's teeth healthy in one of her latest posts.
---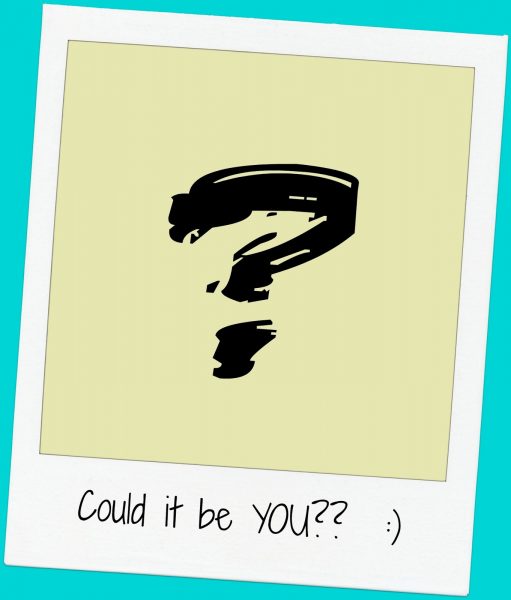 Calling all bloggers looking for an upbeat and supportive group of pals to join in hosting the weekly #FridayFrivolity par-tay! We are hoping to add to our ranks of dedicated hosts and co-hosts, and would love for you to consider joining the fun! Co-Hosts are welcome on a temporary basis (usually a month), while Hosts make a more ongoing commitment. 🙂 Swing by here to express interest and ask any questions!
---
Now time for the new stuff!
This a link-up for all things funny, fun, encouraging, hopeful, and happy. That includes free printables, giveaways, and other fun stuff to make us SMILE and start the weekend off on the right foot.
If you're here in search of fun and uplifting reading materials, skip the rules and just start clickin'!
Bloggy buddies, thanks for coming to par-tay!
You are welcome to link

up to 3 posts

, and old posts are always welcome!
There are three rules only:
[Tweet "Link up your fun, funny, happy and hopeful posts on #FridayFrivolity #bloggerswanted"]