Another month, another wreath for the door. This Winter White Wreath features glitter covered silk poinsettias and contrasting green, cream and red holly sprigs to greet family and friends this Christmas.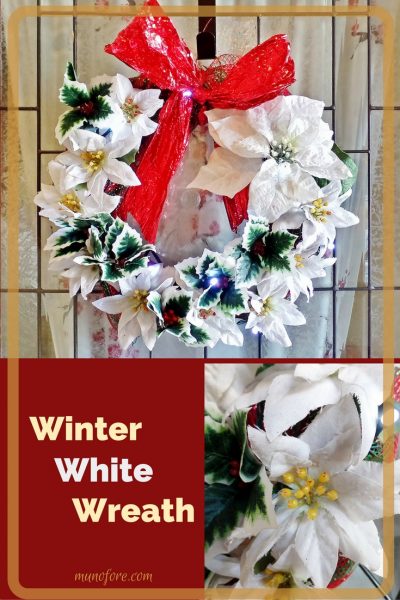 Like all of the wreaths I have made this year, I tried to keep the cost to a minimum using only what I had in the house. I splurged on this one. I spent about $8 on some battery powered LED lights similar to these but in white (affiliate link).
Deciding what to use
I tried a few different ideas, but in the end I used a grapevine wreath I didn't really love, some deco mesh, silk flowers and a big red bow.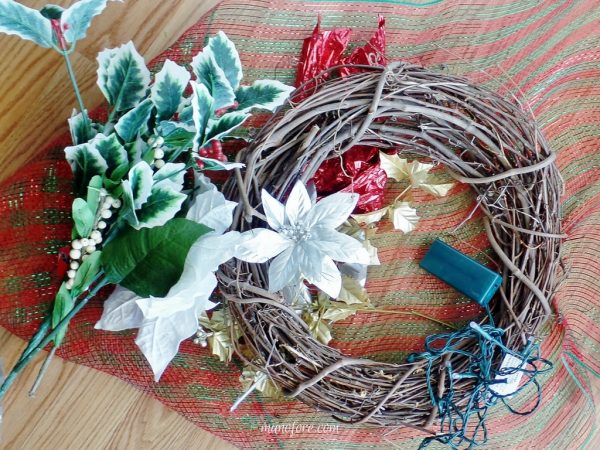 I liked the white and green on the red background. Since it doesn't snow where I live (well, maybe once a decade) I thought it would look snow-like.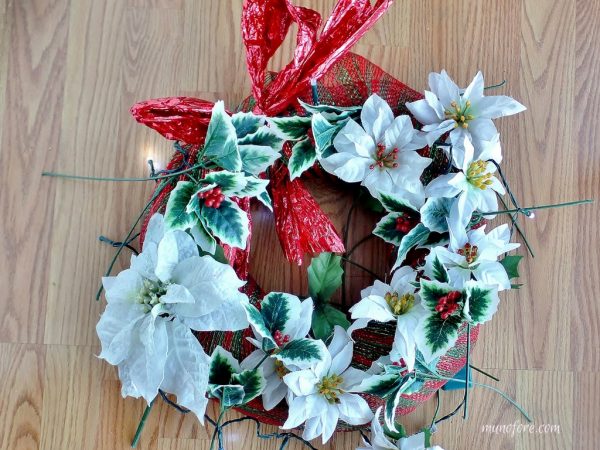 The big poinsettia had glitter on it, so I decided to dress up the other flowers using some spray glue and a dusting of clear glitter. Luckily, I was smart enough to do it outside to minimize the mess.
All that glitters

I hate working with glitter, but I love the result.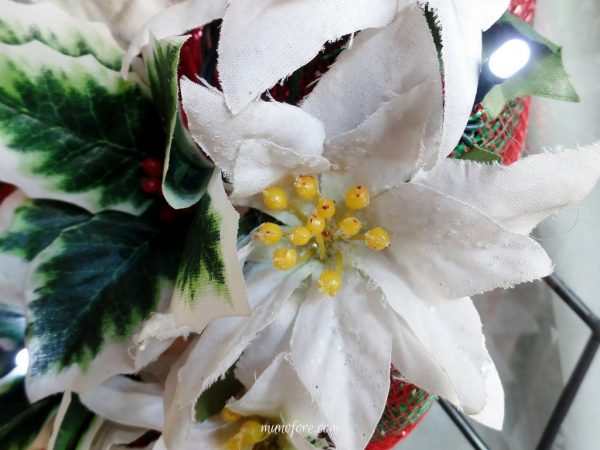 The Finishing Touches
Originally, I planned to just wrap the stems of the flowers around the wreath, but they weren't staying exactly where I wanted.
So, I grabbed my trusty glue gun and some Christmas tree scented glue sticks (affiliate link) to put things exactly where I wanted.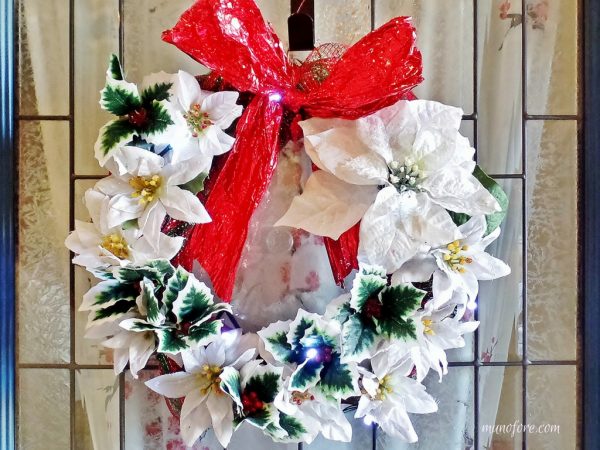 [Tweet "This Winter White Wreath is ready to greet all visitors this #holiday season. #homedecor"]
What do you think? I think this may be my favorite of all the wreaths I have made this year.
Certainly better than the wreath I used last year: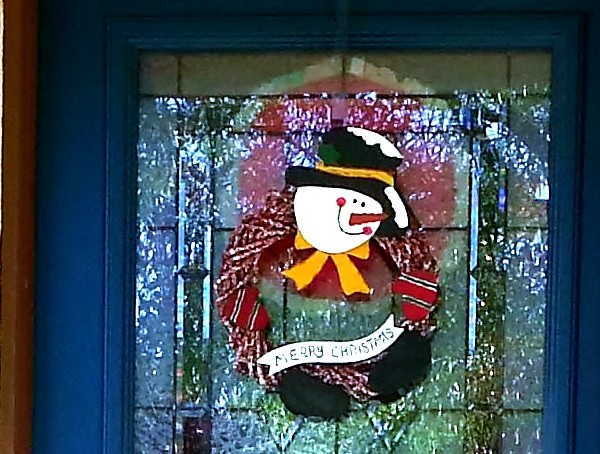 Next month I will do something with the snowman parts.