Natural Wood Slices Christmas Ornaments are simple to make and can be used in a variety tree themes. Below are three ideas to inspire you to make your own.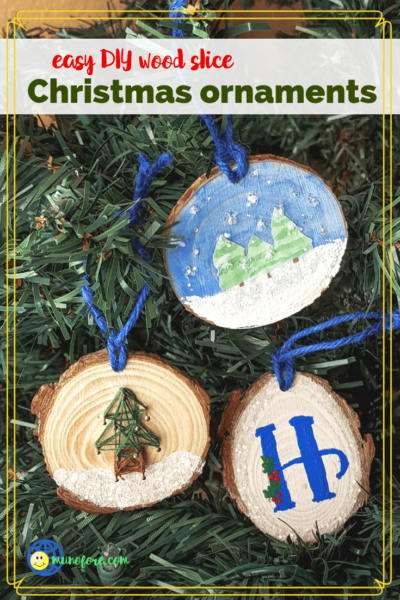 I made these ornaments as part of the Blogger Christmas Ornament Exchange. 48 bloggers were paired up to make ornaments for each other, and we are all sharing our tutorials with you today. You can see all of the ornaments, and share any ornament tutorials here.
I partnered with Kristin Harris of Tales from Home. She sent me an adorable golden reindeer ornament that shows you another way to use the natural wood slices. Great minds think alike.
Kristin's tree is white, blue and other natural colors. Since her family enjoys hiking and being outdoors I thought the wood slices would be a great fit.
I have links at the bottom of the post for the supplies I used in these projects.
The pack of wood slices I purchased came predrilled, unfortunately a few of them were poorly drilled.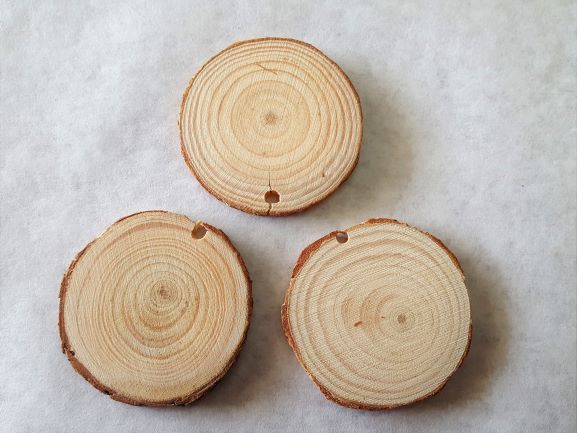 I could have drilled more holes, but decided to use them to experiment with before creating the final project.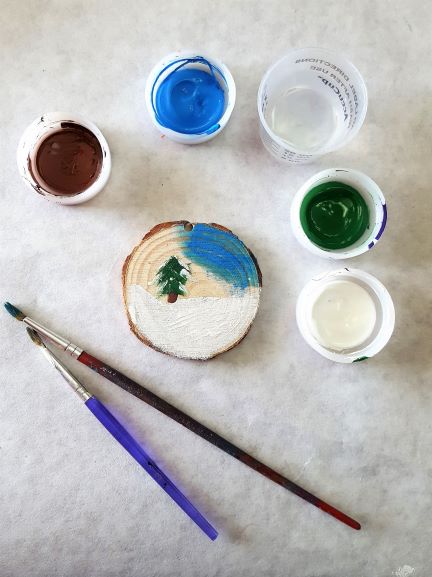 Painted Wood Slice Ornaments
This is probably the simplest method… if you are an artist. Which I am not. I didn't love how my sample (above) came out so I opted for a simple monogram with some holly.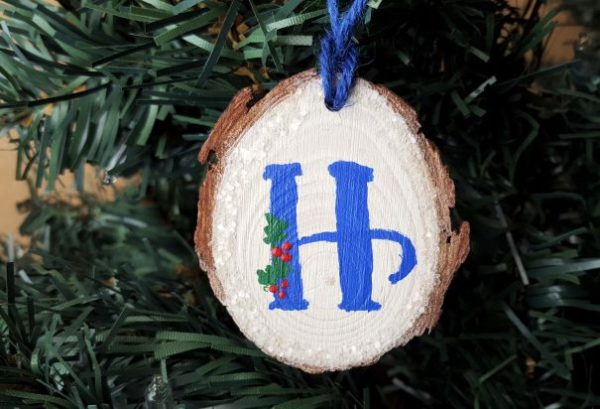 Decoupage Wood Slice Ornaments
You can cut out scraps of old Christmas cards or napkins or material or even print a design from your computer and cut it out. Just water down some white glue and apply over the paper.
This is from a Christmas card.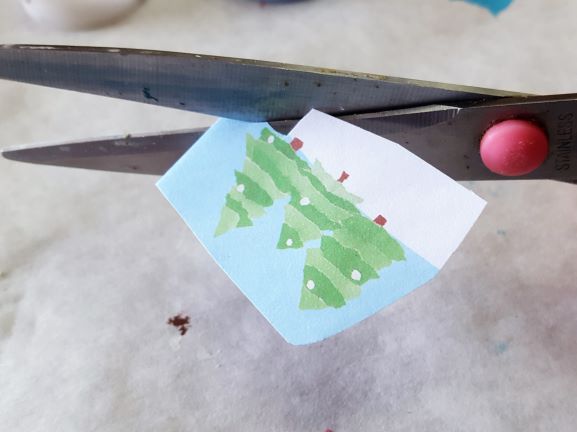 And this is a screen grab I took of Kristin's logo that is on the back of the painted monogram.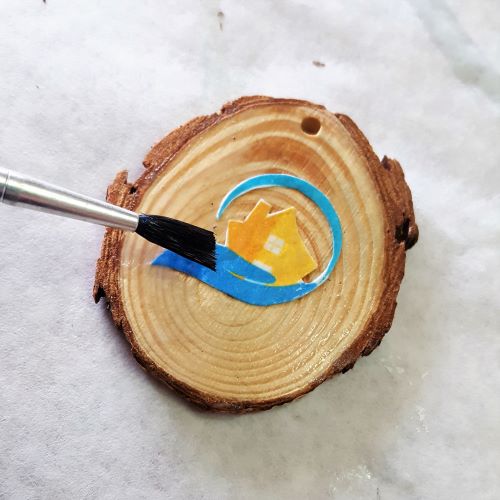 The finished ornament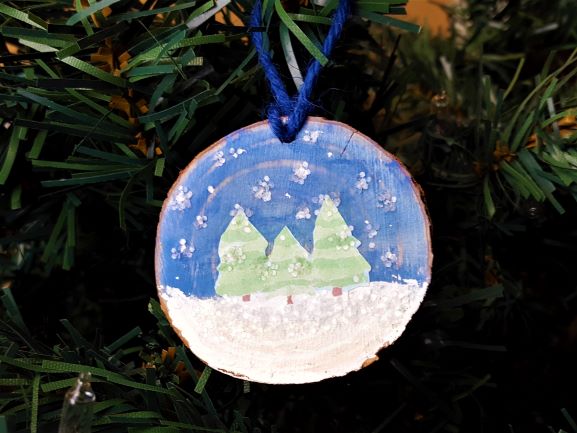 String Art Wood Slice Ornaments
If you have never made string art before it is quite simple. Hammer some pins or nails in an outline of your design and then wrap string (thread or embroidery floss work well) around the nails.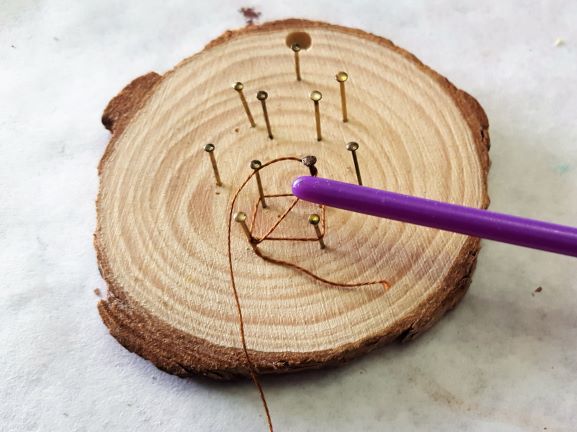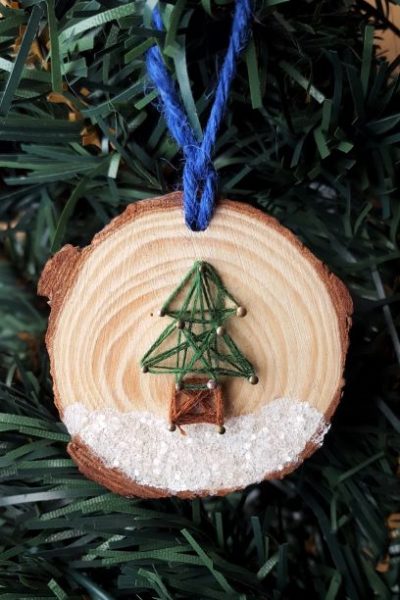 Finishing the Wood Slice Ornaments
As a finishing touch I applied some clear glitter to give a little sparkle to the ornaments. Just dab on some glue and sprinkle.
To seal the paint I sprayed them all with a little polyurethane. The string art didn't really need it, but I liked the touch of shine on the wood.
Attach some ribbon or twine for a hanger and they are ready to hang on your tree.
Supplies Used
Wood slices
Acrylic paints
Paint brushes
Scrap Christmas cards, fabric, napkins, etc.
Sequin Pins
Hammer
Embroidery floss
Scissors
White glue
Clear Glitter
Spray Polyurethane
Ribbon or twine
Learn how easy it is to make beautiful Christmas ornaments with wood slices. Great for rustic or shabby chic decor.