Another month, another batch of coffee photos for my Project 365. I am documenting my morning cup of coffee every day this year over on Instagram. I might need to expand my coffee mug selection if I am going to keep this up for 10 more months, so I thought a quick round up of funny coffee mugs was in order.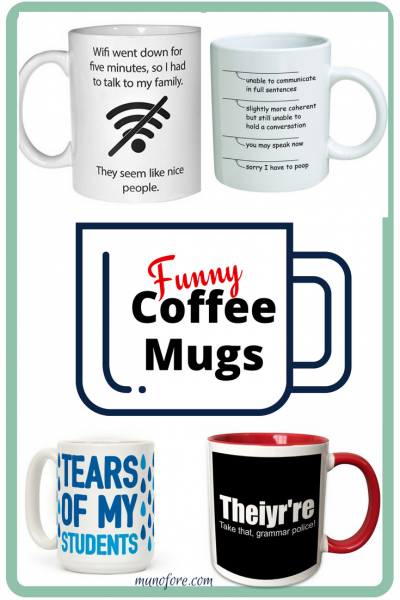 Project 365: Coffee Photos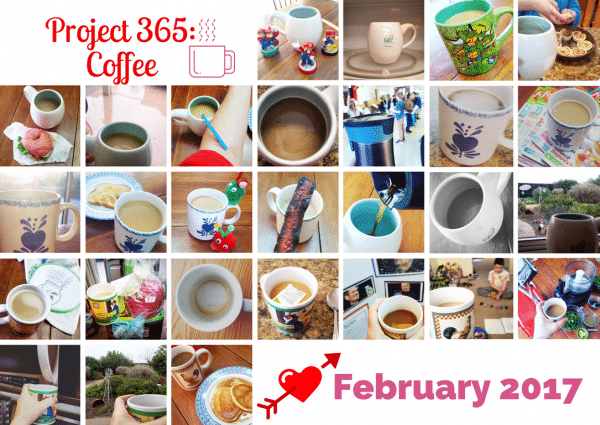 You can see my January photos here.
Follow my Instagram account to view the fun daily. If you are doing a Project 365, let me know in the comments below.
Funny Coffee Mugs
First the legal goobledygook. These are all affiliate links. If you purchase any of them I will receive a commission at no cost to you.
Pretty much...
Love the details on this one.
There are days when I would have taken this into the meetings that should have been e-mail.
Nope, don't miss them for a second.
But, then it came back up so I started blogging again.
[Tweet "Funny coffee mugs for moms. #gifts #coffee"]
Doesn't everyone?
I would never buy this for my mother, but it is true.
You'd think being married to a college math instructor I would buy this for him, except
he doesn't like coffee or Math jokes (and he only likes chocolate or strawberry pies).
Now this one he might like, ha ha!
Kidding! As long as you show up to class and make an effort he'll get you through the class if he can.
[Tweet "Funny mugs for teachers. #coffee #gifts"]
Yes, I am.
Sorry, not sorry.
And one from the other side of the grammar coin.
It's not too late to start your own Project 365 Photography project. Just snap a picture every day for a year starting now. It can be any theme, or no theme. I did a photo a day of my son his first year. If you are doing one, let me know in the comments below or tag me on Instagram.