Your Friday Frivolity Hosts are sharing their favorite funny TV commercials. Let me get my old lady voice ready. *Ahem.* "Back in my day, we didn't fast forward the commercials. We watched 'em, and we loved 'em. The commercials back then had real jingles. Jingles that would stay with you for days." To those of you of a certain age, I apologize in advance for any earworms caused by these vintage 1970's commercials with the catchiest jingles. Annoying tunes that stay with you for daaaaayyyyys.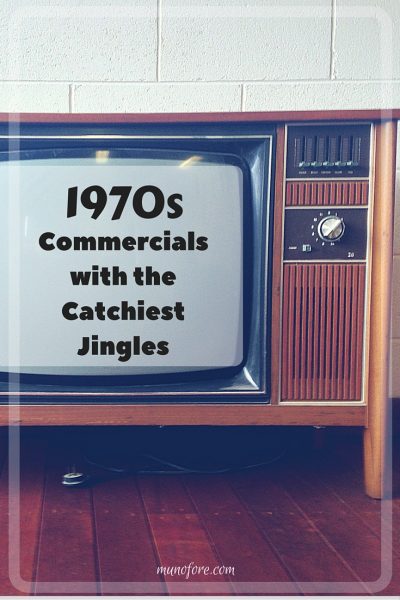 Hold the Pickle Hold the Lettuce...
Wouldn't you like to be a pepper too?
Meow, meow, meow!
Cuz' Oscar Meyer has a way with B-O-L-O-G-N-A.
She can bring home the bacon. Fry it up in a pan.

So, did you remember some of those? Or are you a youngster that simply cringed at the hideous clothes and crazy hairstyles?
[Tweet "Commercials from the 70s with jingles you can't forget. #tvcommercials #earworms #jingles"]

The Hosts:


Jessica is an amazingly funny and smart blogger from Wales who writes at Babi a Fi on a whole range of topics -- from entertaining vintage nostalgia, to technology tutorials, to book reviews, to raising her adorable munchkin, and so much more! This week she reviews the Japan Funbox that I know my son and husband would LOVE!





Now time for the new stuff!
This a link-up for all things funny, fun, encouraging, hopeful, and happy. That includes free printables, giveaways, and other fun stuff to make us SMILE and start the weekend off on the right foot.

If you're here in search of fun and uplifting reading materials, skip the rules and just start clickin'!

Bloggy buddies, thanks for coming to par-tay!
You are welcome to link up to 3 posts, and old posts are always welcome!


There are three rules only:
Save
Save