I have a confession to make, I never really liked Willy Wonka and the Chocolate Factory. Gene Wilder was a brilliant comedian and he made the part as funny as possible, but I thought Willy Wonka was an obnoxious jerk. So, since the Friday Frivolity crew decided to have a Gene Wilder theme, I thought I'd share my five favorite Gene Wilder movies that I thought were so much better than his most popular role.
The Little Prince
To me, Gene Wilder will always be the fox.
Blazing Saddles
I had to sift through quite a few clips to find one that was family friendly enough for the blog. If coarse language offends you, you want to avoid this film.

The World's Greatest Lover
Sometimes he didn't even have to say a word to be hysterical.

The Producers
The remake was good, but Zero Mostel and Gene Wilder are The Producers.
Young Frankenstein
And I will end with my favorite Gene Wilder movie moment.
[Tweet "Five of the Funniest Gene Wilder Movies #movies #genewilder"]
Now on to the link-up! 😀

Featured Post from Last Week:
In a fun twist, since we now have four hosts and co-hosts we will also have FOUR FEATURES.... but you will have to go check out the other four blogs to see if you were featured there! 😉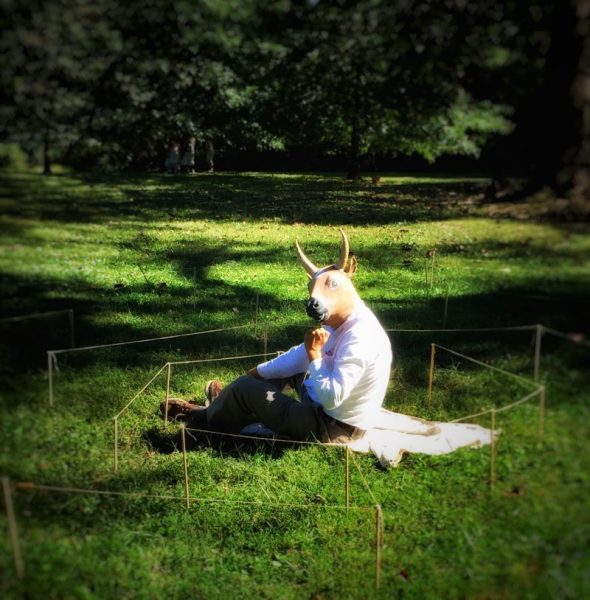 I love the ephemeral photos in Lisa Pomerantzster's Wordless Wednesday post about the Goddess Toga Party complete with a Minotaur in the middle of the maze. What a fun party it must have been.
The Hosts:
Audrey is a wonderfully eclectic blogger, who not only can cook up a storm over on That Recipe, but also writes at Munofore - "MUsings NOt FOod RElated." Munofore touches on humor, parenting, crafting, holiday ideas, tutorials, and more! This week she shared a cute and easy candle holder her mom made with a can and clothes pins.

Sarah Eliza is on a mission to Devastate Boredom by living life with laughter and intention! Her blog is your spot for Capsule Wardrobe how-to's and inspiration, humor, encouragement, life-hacks, Read / DON'T Read book reviews, and more! She explains how to Balance Your Bases for a Capsule Wardrobe (I am working on it, slowly!)

Jessica is an amazingly funny and smart blogger from Wales who writes at Babi a Fi on a whole range of topics -- from entertaining vintage nostalgia, to technology tutorials, to book reviews, to raising her adorable munchkin, and so much more! If you love Link Parties, and I assume you do since you are here, she shares a lit of other great Link Parties you may want to join. 
Now time for the new stuff!
This a link-up for all things funny, fun, encouraging, hopeful, and happy. That includes free printables, giveaways, and other fun stuff to make us SMILE and start the weekend off on the right foot. If you're here in search of fun and uplifting reading materials, skip the rules and just start clickin'! Bloggy buddies, thanks for coming to par-tay! You are welcome to link up to 3 posts, and old posts are always welcome! There are three rules only: