We are continuing our pregnancy theme this week on Friday Frivolity to celebrate the joyous news from Sarah at Devastate Boredom. Last week we shared some fun pregnancy announcement ideas, but this week we are getting serious with more than 50 of the stupidest things said to pregnant women.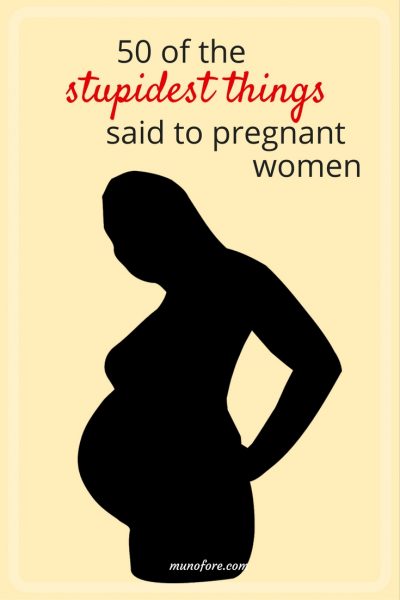 What is it about a pregnant woman that makes people lose all sense of propriety? For some, when they see a pregnant belly they lose all of their filters and just start blurting out the most inane comments and asking the most personal questions. To get some help with today's post I enlisted my friends and family on Facebook for their ideas.
What stupid things did people say to you when you were pregnant?
LC While very pregnant...I was asked if it was on purpose...as in having my kids that close together
MS I heard that too. "Was it planned?" In fact, I still hear that one and my youngest is 8.
MS I could write the book on this topic. I was seriously questioning what kind of people that I was surrounded by when I heard so many rude comments.
Don't you know how that happens?
How old are you?
Same father?
O.M.G.!
Why?
Better you than me!
You're kidding, right?
MS And let's not forget, How much weight have you gained?
CV That's what my mother heard constantly when she had 2 boys in her 40s. Ugh.
MS Oh, and my response to nearly every rude comment was "What? Oh, I thought you said Congratulations."
CV Oh yeah. Mother heard a lot because I was a teenager when boys were born, "How nice you have a built in baby sittter".
CV When she's later in pregnancy never, never say, "Haven't you had that baby yet?".
AG "You need to go on Jenny Craig." Really had someone say that to me. Anything about their weight really is just a no.
AG Or "Are you done after this one?" I mean that is really personal!!
CV "You are breast-feeding, aren't you?"
AB "Wow, are you having twins?!!!"
VB Lol, I was just going to put that down, I got that all the time, lol so not cool
AB VB and I wasn't even that big with either one! I was just really swollen!
VB I was, lol since I am short my belly was out there and my babies were not even 7lbs lol
TM That was my worst!
AG Yes this one has to win!!!
KD haha then later "Are you sure its not twins?"
HB I was only 6 months along and this waiter at my favorite Japanese restaurant 'Two Babies' - I go no just 1... I thought he was going to faint and I was the pregant one. I seriously thought he was thinking I was going to have the baby right in the middle of the resturant. He literally keep asking questions and I think I was the first american pregant women he ever seen.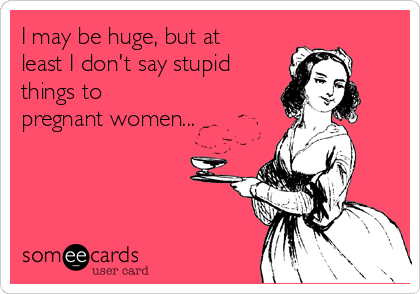 MI Oh my gosh, you're looking really tired. You must be having a boy.
KD oh gosh "Your butt looks wide so it must be a girl."
KB Really anything other than congratulations when you are told, it's best to just follow their cues and let them talk. We seem to have lost the ability to keep our nose out of other people's lives.
SC Do you know what it is? Oh well as long as it's healthy.
Are you still going to work?
How can you afford another one!?
Was it planned? (All of mine were)
Why do you want so many?
I thought you were done?
Oh you're showing early!
It seems like you've been pregnant forever! (Yes but I'm the one pregnant)
You need to eat more.
You need to eat less.
Is it one or two babies? Are you sure there aren't two babies?
Are you supposed to eat that?
Are you extra careful (driving, walking, bathing, etc) now that you're pregnant.
AR I often get when are you due, even though I'm not pg.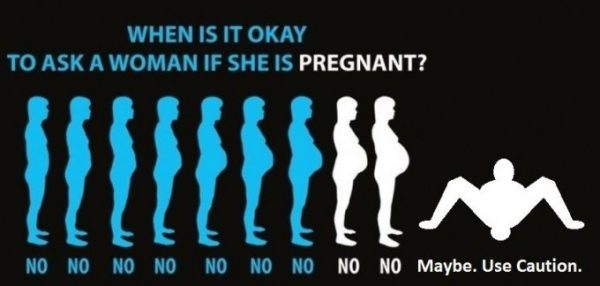 KD "You look like you're about to Pop!"
KD "Is there a dad?"
KD "I don't think you're supposed to drink coffee."
ML One from real life... look up the shirt and ask if you paid for that beach ball?
TC Are you sure you're having a boy? The way you carried look like your having a girl. Doctors can be wrong. Haha.
SS Oh I thought you just gained a lot of weight. Ummmmm thanks Dr. I'm 8 months pregnant.
SS I just got asked not too long ago how far along I was. I said he is 9 years old ? diet time
  Kim Clijsters handled the situation beautifully

HB Didn't you just have a baby? ( like 4 years ago)
You always are pregnant
The baby is so low it looks like it could fall out any minute
NL "Natural childbirth? No way you're going to be able to do that. You will be begging for the meds"... and that was from a close family member
HB2 One of my best friends... when pregnant with #4 her mother said to her, "just because you own a Suburban doesn't mean you have to fill it up."
RV This is not a "things not to say," but a "thing NOT to do." Never, never and I mean never touch my huge, baby-carrying belly! I don't know you and if I do know you, I still don't want you touching my body! Then when the baby is born...NEVER touch my baby with your germ-filled hands and, I don't know you - why do you think you can touch my baby?!
And finally here are a few others in my experience or moms I know that didn't get a chance to chime in on my question:
the "I had it worse (or better)" comments. You call that sick, I had morning sickness so bad ...
the labor horror stories. "My sister had back labor for over 15 hours and..."
fertility questions for women of "advanced maternal age" or those with long gaps between kids
conception questions for same sex couples (or really anyone)
"Are you the mom?" to surrogates
"You are going to have your hands full" to moms of multiples
"But what if it is like your older child." to moms of special needs kids.
What should you say to a pregnant woman?
"Congratulations."
[Tweet "50 of the stupidest things people say to pregnant women. #pregnancy #motherhood #humor"]
I'd love to know what other inane questions or comments you heard during pregnancy.
Now on to the link-up! 😀



Featured Post from Last Week:
In a fun twist, since we now have four hosts and co-hosts we will also have four FEATURES.... but you will have to go check out the other four blogs to see if you were featured there! 😉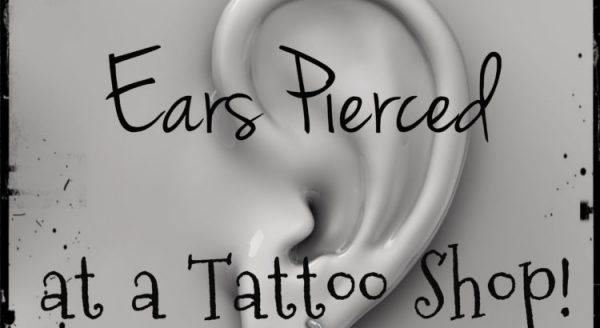 As a boy mom, I admit it isn't something I have thought much about, but her reasons made great sense.
The Hosts:
Audrey is a wonderfully eclectic blogger, who not only can cook up a storm over on That Recipe, but also writes at Munofore - "MUsings NOt FOod RElated." Munofore touches on humor, parenting, crafting, holiday ideas, tutorials, and more! Audrey is getting organized about blogging this year and shares her 52 Weeks to Better Blog challenge.
Jessica is an amazingly funny and smart blogger from Wales who writes at Babi a Fi on a whole range of topics -- from entertaining vintage nostalgia, to technology tutorials, to book reviews, to raising her adorable munchkin, and so much more! Jessica shares a fun tribute to a dog toy in her post The Ballad of Roly Bear.



Calling all bloggers looking for an upbeat and supportive group of pals to join in hosting the weekly #FridayFrivolity par-tay! We are hoping to add to our ranks of dedicated hosts and co-hosts, and would love for you to consider joining the fun! Co-Hosts are welcome on a temporary basis (usually a month), while Hosts make a more ongoing commitment. 🙂 Swing by here to express interest and ask any questions!
Now time for the new stuff!
This a link-up for all things funny, fun, encouraging, hopeful, and happy. That includes free printables, giveaways, and other fun stuff to make us SMILE and start the weekend off on the right foot. If you're here in search of fun and uplifting reading materials, skip the rules and just start clickin'! Bloggy buddies, thanks for coming to par-tay! You are welcome to link up to 3 posts, and old posts are always welcome! There are three rules only:
[Tweet "Come link up your #fun #funny #hopeful and #happy posts on Friday Frivolity"]